Hemp oil photographs
Cannabis & Hemp Simpson, Rick


Lindsay Bunn Rogers My family LOVES me~ I feel so blessed! Thanks for worrying about me Angela. No need to worry though, I THINK & HOPE I finally have things with my health starting to get under control!
Here's the picture I said I would send. :)

*Ang and some other family came in last weekend. They had not seen me in a while. Since they had seen me last, my thyroid had went haywire.

During my last pregnancy, I was diagnosed with hyperthyroidism and multinodular goiter. After 2 specialists, the only option offered to me was to remove my thyroid- the entire thyroid is covered in nodules. Removing the thyroid would require me to be on a synthetic hormone for the rest of my life- That scares the crap out of me! I do NOT do good with medications- removing a body part that would require me to be on meds for the rest of my life is a devastating thought for me. After I had my baby, instead of letting them remove my thyroid, I had the biggest nodule biopsied and measured. When it came back benign- I just blew off the Dr.s. The nodules have grown and began to choke me- my entire neck was swollen.

A death of a family friend brought family of mine in from out of state. The appearance of my neck was obviously a shock and concern. When asked, I told them I was going to start using Cannabis Oil - I had a friend score me 8 grams- I was just waiting on it. My family left on Sunday- I got the oil the next day. Today, One week later, I got a text from my cousin... - "Hey just worried about ya- Been thinking a lot about you".

Well Ang, 1 week later....You Should See Me Now! :) I don't know what expect from this point on... I have used 3.5 grams of oil so far, I have 3.5 grams left. What I have seen so far is GREAT and feels great. I will use what I have left and I am waiting on a few vitamins and supplements, and iodine that I'm going to start taking too. I will keep ya posted!

The swelling really has went down A LOT. It's crazy really. Even my husband- the skeptic- keeps talkings about how good my neck is looking. I would have never believed I could have gotten so much relief in just 1 week. It's CRAZY that this is ILLEGAL...I had to go through hell to get 8 grams of oil extracted from a WEED...And I'm a CRIMINAL because of it. On the bright side though- i might just save my throat a major surgery and my body a major organ!
Check out how much swelling is gone! I can swallow so much better now! Skeptics, COME ON! You can't deny this - It looks like I lost 10 lbs.- all in my neck!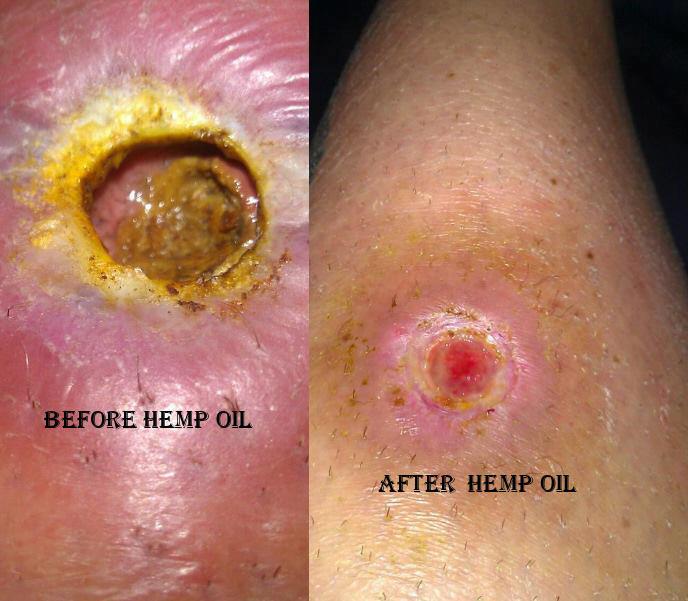 Simpson, Rick Skin cancer before and 30 days after treatment with cannabis oil aka Rick Simpson Hemp Oil. Marijuana Memes

The MRI on left is most recent!!! Guess what?!? Peace tumor!!!! Thank you everyone for all the support I still have a fight but I got this!!
Two skin cancer spots side by side.Side by side. Left side (where he is pointing at) had cannabis extract applied for 8 weeks. The right spot was untreated. Both looked the same to begin with.