[back] LEICESTER: SANITATION versus VACCINATION BY J.T. BIGGS J.P.
Table 42 & Diagram G
Being Table 16, Royal Commission, Fourth Report, carried to 1910.
Table showing, for the BOROUGH OF LEICESTER, for each of the years 1838-1910, the number of deaths from each of the seven principal zymotic diseases per million living, with, for each of the years 1849-1910, the percentage of registered vaccinations to births. (See Diagram G for smallpox).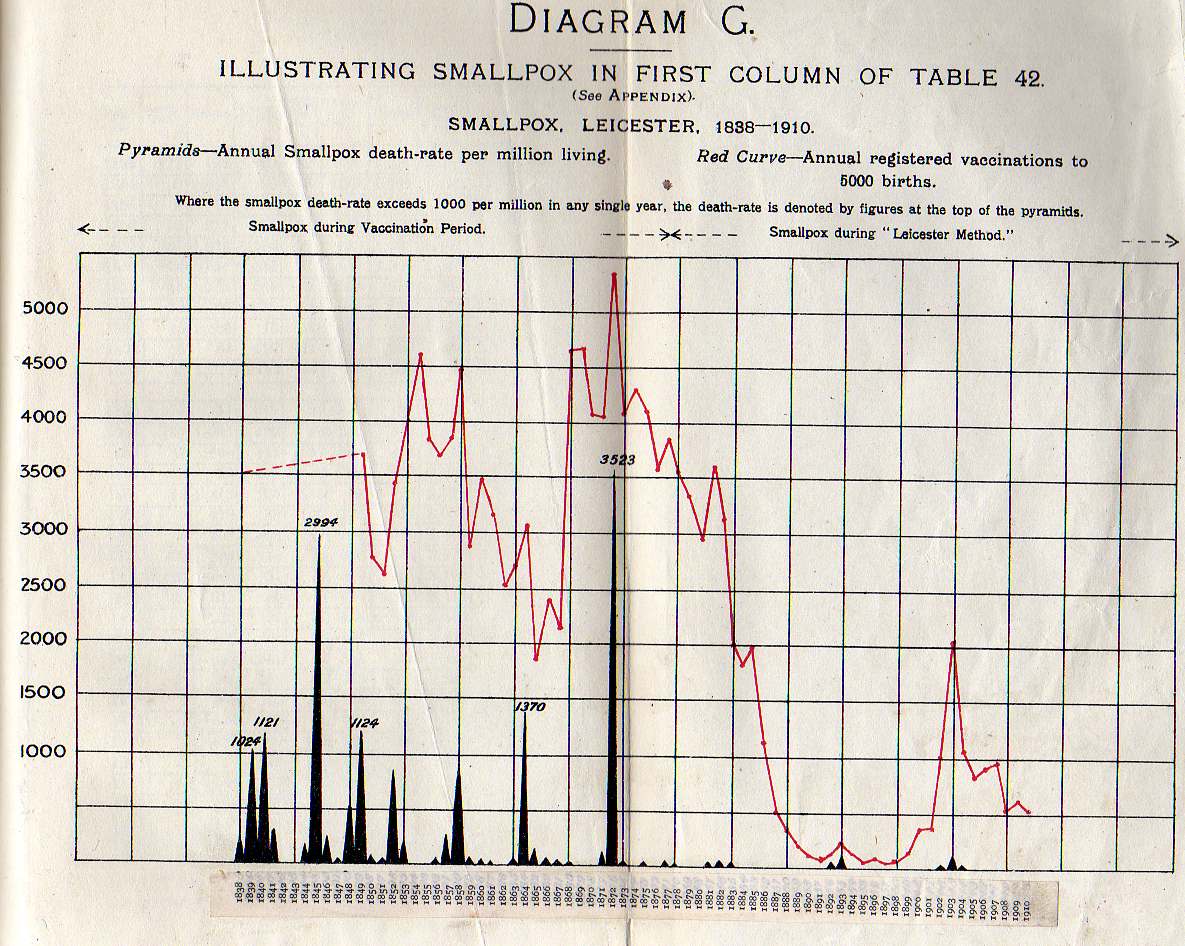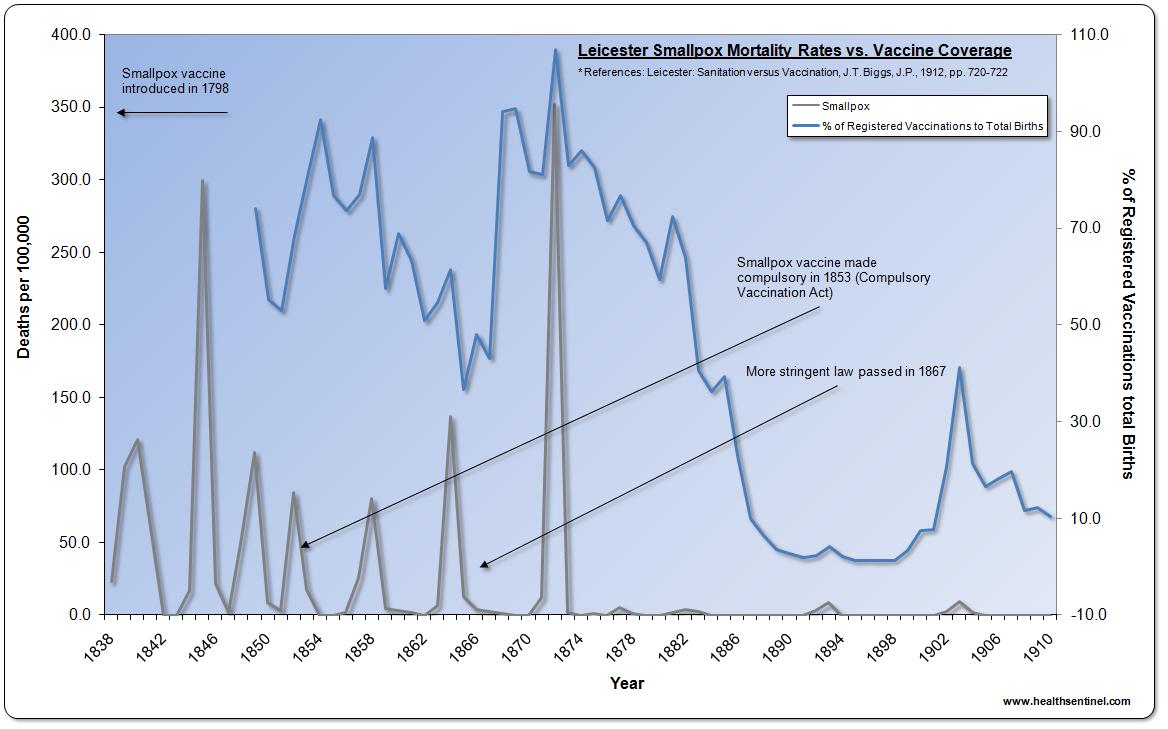 Graph from Health Sentinel