Wind energy
Free Energy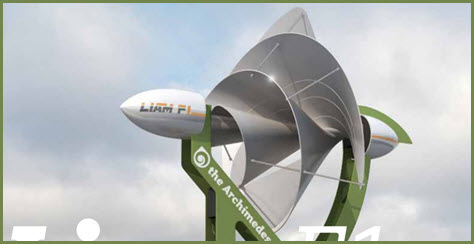 [2015] It's A Silent Rooftop Turbine Which Could Produce Half Of Your Home's Energy Needs
[2011 July] Could this woman halt the march of Britain's wind turbine monsters?
[2010] More than half of Britain's wind farms have been built where there is not enough wind
[2009 March] Rise of sea levels is 'the greatest lie ever told' Blown away The Climate Change Secretary, Ed Miliband, timed his jibe impeccably last week when he said that opposing wind farms is as "socially unacceptable" as "not wearing a seatbelt". Britain's largest windfarm companies are pulling out of wind as fast as they can. Despite 100 per cent subsidies, the credit crunch and technical problems spell an end to Gordon Brown's £100 billion dream of meeting our EU target to derive 35 per cent of our electricity from "renewables" by 2020. Meanwhile the Government gives the go-ahead for three new 1,000 megawatt gas-fired power stations in Wales. Each of them will generate more than the combined average output (700 megawatts) of all the 2,400 wind turbines so far built. The days of the "great wind fantasy" will soon be over.