Hi Ladies and Gents :)

This weekend Cesco graciously agreed to accompany me on a long overdue gifting adventure. Early Saturday morning I arose, to drive up to pick Cesco up from the outskirts of this country :) We drove back down to the south via the M5, gifting only one tower on that stretch as our main target areas where Dorchester and Weymouth.

From around 18 miles out we began to gift any tower we came across, this prooved quite fruitful as there were around 8 or so masts of varying sizes on the A356(?) in.

The first really noteworthy site we came to was around 10miles from Dorchester I believe, there was a cart track and shooting site which we pulled off to gift, as there were a couple of towers in the vacinity, also we noticed a weatherball which we were fortunate to be able to park up right beside and gift it good and proper :)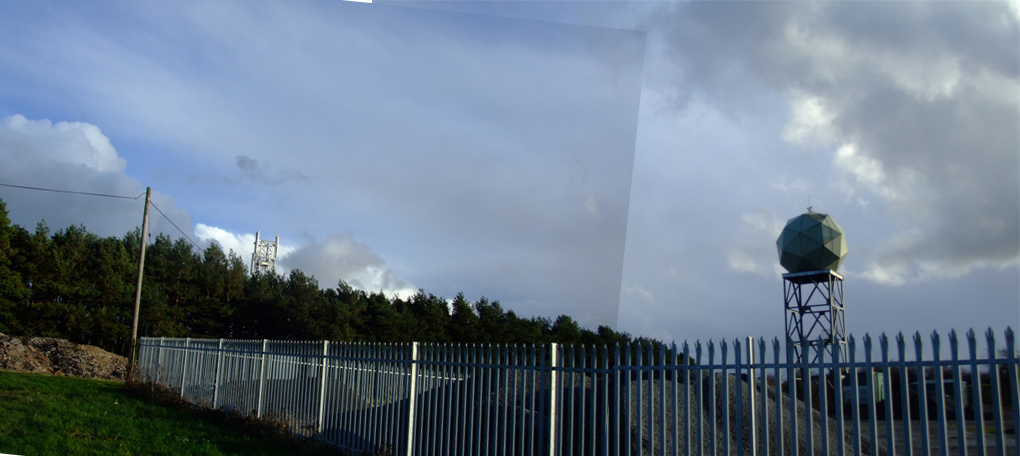 From here we walked back to the car, past where suspicious man No1 was sitting! This was Cesco's prompt to power up his Succor Punch, and on we went...
We entered Dorchester by approximately 2.00pm, so we needed to waste little time in order to get the Cities towers complete by night fall. Our first stop turned out to be Dorchester County Council's main offices, the array below was smack in the middle so again we parked up and gave the area a plantiful sprinkling of healing;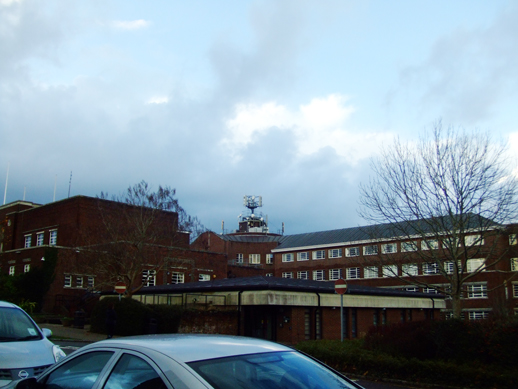 Ironically outside the council buildings;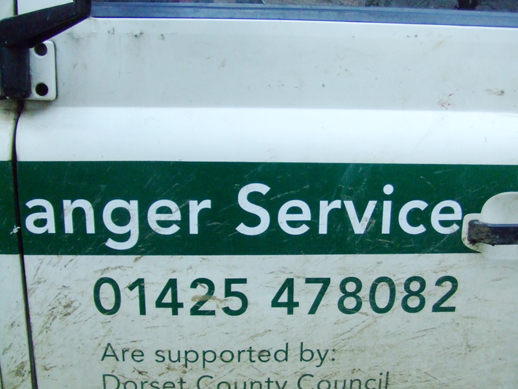 Perhaps they will feel compelled to fix this now :)
The rest of the gifting of Dorchester passed off without much of note, the weather was changable to say the least, the whole weekend we moved from sunshine to rain and back again with each passing hour.
As dusk began to fall upon us, there were several really nice rainbows and cloud formations, Cesco caught a couple of such moments;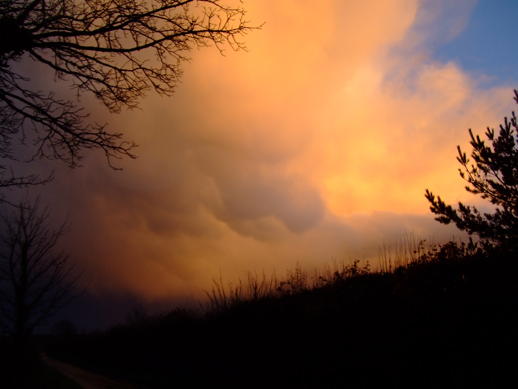 The above was a bubble like formation of clouds, below was the end of a quite stunning rainbow;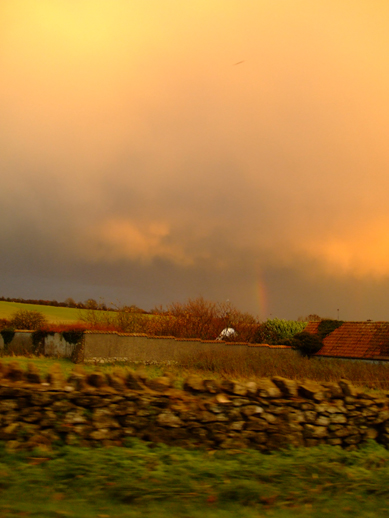 Our gifting was complete in almost complete synchronicity with nightfall, so we retreated back to bournemouth to rest up reading for Sunday.
Late morning on Sunday we drove across to Weymouth, which was troublesome in parts due to some minor flooding on the roads scattered periodically along the route. We gifted two large towers on route and a couple more we gifted as best we could given that we couldn't find roads leading up to them. Once we arrived there we immediately began looking for towers which proved a little difficult as we both left our map reading heads in another dimension! After some wrong turns and head scratching we managed to get the bulk of Weymouths towers gifted and pulled up to sample some of Chef Cesco's Ploughmans ;)
After we had eaten we gifted a couple more towers around weymouth, then set of for what turned out to be the most significant part of our trip - Portland.
As we headed across to Portland we noticed another, more significantly looking Weather ball and some other sort of tech, which we obviously both thought must be gifted if humanly possible. We drove around as the road took us, gifting other towers along the way. As we reached the south west of the island we came to a big tower which was parked up to gift and have a peak at the views. By this time we had both felt quite strongly the whole island has some bad energy all around it (the island is mainly an old MOD area, and it turns out they also do magnetic/electromagnetic testing in facilities there which can replicate anywhere on earth).
South Westerly Tower;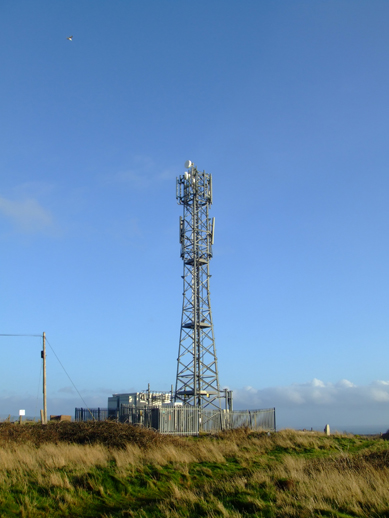 Nice view from the other side of the tower;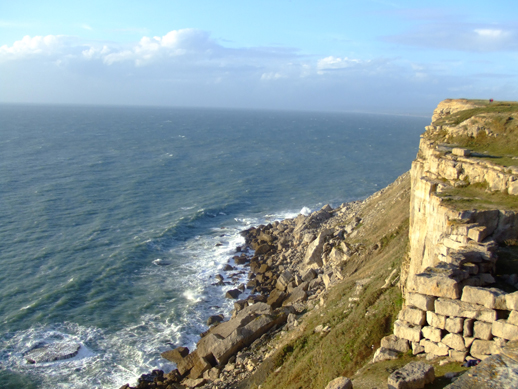 When we returned to the car a rottweiler was seemingly waiting for us, watching intently as we walked to the car;
Cesco called this picture 'Ghostdog' when he emailed me the shots, I think he looked more like a thankful weary dog, but then he got closer to him than me!
From here we gifted another couple of towers as we weaved back around the island from south to east, at this point Cesco gifted a tower and got a little side tracked as he found some nice thick wire laying around he wished to liberate ;) Thankfully he didn't as the owner of the house he walked down the side of to gift the tower returned just as he was walking back to the car, which if I'm not mistaken promted these next pictures from the church the other side of the house;


From here we made our way to the last towers we had marked off, which in turn led us to the back of the 'Verne Citadel' AKA Portland Prison (though we both felt there is something more than this there), there was a large tower which was unmarked, which we parked up to gift. We walked right around the cliff face to ensure it was well gifted, again at this point there were some nice changes in weather, on the way back to the car;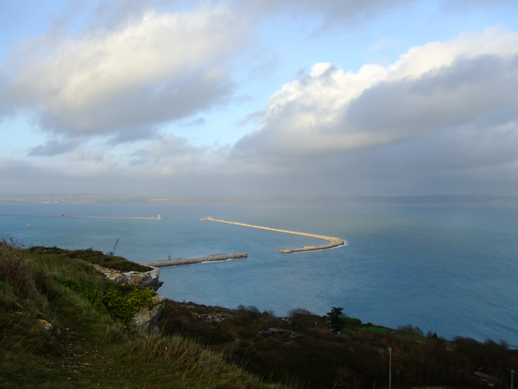 From here we doubled back on ourselves and gifted a couple of towers we left on the way as we knew we would be passing them again, along with an obelisk which sat in close proximity. These were all around the perimeter of the "Prison".
Next we descented back on ourselves as we had seen this on the way in and knew we must get to it;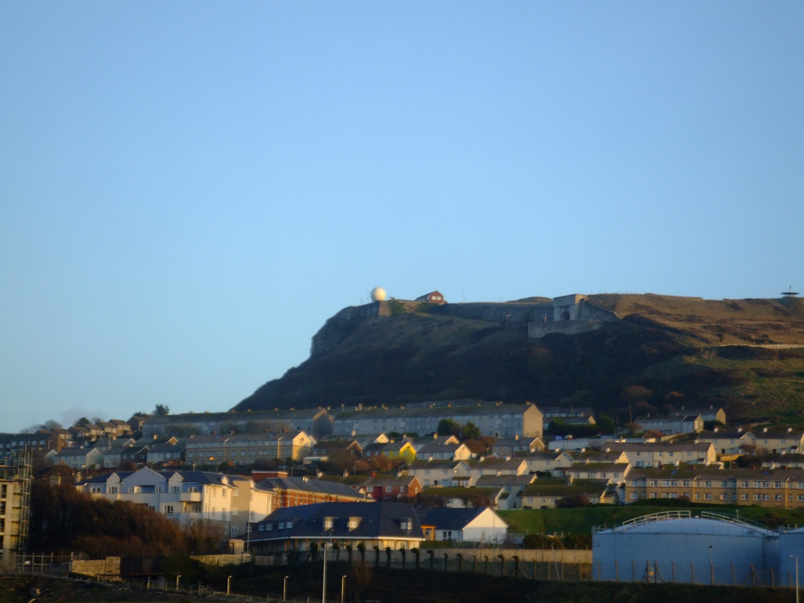 After more wrog turns than we cared to make, we eventually found the road leading up to the entrance;
Or as Cesco called them 'the gates of hell', as we arrived there suspicious man in car No2 was sitting, I didn't notice him as we arrived as I was driving, not sure if Cesco did, but we gifted it well anyway.
I think it is fair to say we were both in mixed emotions, pleased to have found and gifted the place, and, at the same time somewhat freaked by the nature and energy of the place. From here we doubled back and as we went around a couple of S-bends Cesco noticed that a repair man was now working trying to fix something!!!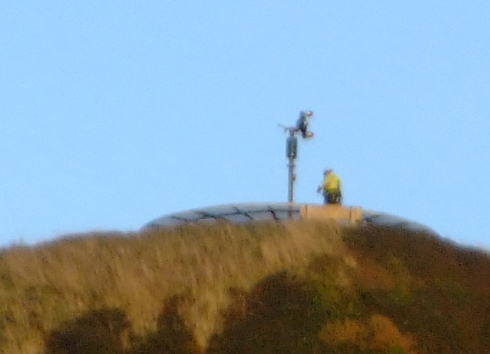 What a fantastic feeling :)
By now it was mid-afternoon and nightfall was approaching fast, so we quickly finished of the last few towers we had neglected in Weymouth, and a couple more which were on our route back to Bournemouth, then called time on a solid weekends work.
It was a blast :)
Best Wishes
Rich
---
Last Edited: November 28, 2006 14:15 by Rich