The Franklin Cover-up
[back] Paedophilia
[2014 June] Special Report, FBI Killed Franklin Scandal Investigator from Wayne Madsen Report
Franklin Cover-Up Research Bin
Quotes
"What you have to understand, John, is that sometimes there are forces and events too big, too powerful, with so much at stake for other people or institutions, that you cannot do anything about them, no matter how evil or wrong they are and no matter how dedicated or sincere you are or how much evidence you have. This is simply one of the hard facts of life you have to face."--- Former CIA director and Cercle member William Colby giving advice to his friend senator John DeCamp, urging him to quit his investigations into the Franklin child abuse affair and to write a book about his experiences (The Franklin Coverup, 2nd edition, foreword).
Court documents and a book publication by Paul Bonacci's attorney, ex-senator John de Camp, state that Larry King organized groups of children to sexually blackmail and compromise politicians and businessmen while he served as Manager of the Franklin Credit Union in Omaha, Nebraska. King had political ties that reached the presidency of the United States and he sang at the 1988 Republican National Convention in New Orleans.
Paul Bonacci, who suffers from Multiple Personality Disorder (now called Dissociative Identity Disorder), stated that as a youth, he had been transported across the U.S., and was forced to have sex with various people, forced to deliver drugs, and forced to participate in satanic snuff films, where Larry King was present. He identified the Bohemian Grove in Northern California, a well known gathering/meeting site for politicians, as the location of a satanic murder, and he had inside knowledge about many satanic ritual abuse cases around the country that he claimed to have been present at. These include a case in Jordan, Minnesota, in which Jim Rud was the only defendant charged, and in Bakersfield, California, another case in which several individuals were criminally charged for the sexual abuse of children within the context of ritual abuse.
The Omaha police chief, Robert Wadman and publisher of the local newspaper Harold Anderson, were implicated in the sexual abuse allegations. The FBI refused to investigate the child abuse allegations because the local FBI representative, Nick O'Hara, claimed that Robert Wadman was his "friend." A Grand Jury was convened which labeled the children's allegations as a "hoax," apparently due to the high-profile nature of the alleged perpetrators, the ritual abuse allegations, and after one witness, Troy Boner, recanted his statements about abuse. John de Camp states that his retraction was a key factor in the Grand Jury's findings that all the children had lied. Troy Boner later claimed that the FBI threatened him into recanting.
One sexual molest victim, Alicia Owen, was charged with perjury due to naming the police chief, Robert Wadman, as one of her abusers. She served prison time for this charge but was released in the year 2000. Paul Bonacci claimed that the sex ring that plunged him into Satanism and mind control was centered at Offutt U.S. Air force Base, near Omaha. The main investigator assigned to this case, Gary Cadiori, died in a suspicious plane crash shortly after he took statements from the children.
Larry King was convicted in 1991 and sentenced to 15 years in prison for embezzlement, conspiracy, and making false financial record entries. The Credit Union was missing 40 million dollars and there were allegations that funds were used to finance the Contras, and other clandestine operations by the CIA.
John de Camp linked Lt. Col. Michael Aquino, leader of the satanic group, the Temple of Set, to mind control operations and writes:
"Child victims gave evidence in depth of the role of Lt. Col Michael Aquino in this depravity. Aquino…was long the leader of an Army psychological warfare section which drew on his expertise and personal practice in brainwashing, Satanism, Nazism, homosexual pedophilia and murder." [2009 Feb] Satanism and Ritual Abuse - Case-by-Case Documentation by Alex Constantine
Books
[2009] The FRANKLIN SCANDAL A Story of Powerbrokers, Child Abuse & Betrayal by Nick Bryant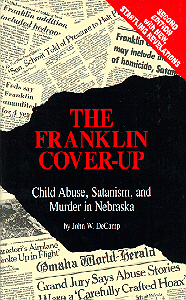 The Franklin Cover-Up: Child Abuse, Satanism, and Murder in Nebraska by Senator John De Camp
Franklin Cover-Up Paul A. Bonacci vs. Lawrenice E. King-1999 RA court case
The Mystery of the Carefully Crafted Hoax by Ted Gunderson
Conspiracy of Silence - Illuminati Pedophiles in Washington D.C. From Senator John Decamp: In mid-1993, after The Franklin Cover-Up had been circulating for almost a year, the British-based TV station, Yorkshire Television, sent a top-notch team to Nebraska to launch its own investigation of the Franklin case. Yorkshire had a contract with the Discovery Channel to produce a documentary on the case for American television. Finally, the big day came. Their documentary was to air nation-wide on the Discovery Channel on May 3, 1994. It was advertised in the TV Guide and in newspapers for that day. But no one ever saw that program. At the last minute, and without explanation, it was pulled from the air. It was not shown then, and has never been broadcast anywhere since. I have a copy of that program, which arrived anonymously in my mail in late 1995. When I watched this pirated copy, I could see clearly why the program had been suppressed. Conspiracy of Silence proved, beyond doubt, that the essential points I had stressed in the book (and more) were all true.
External
http://www.franklincase.org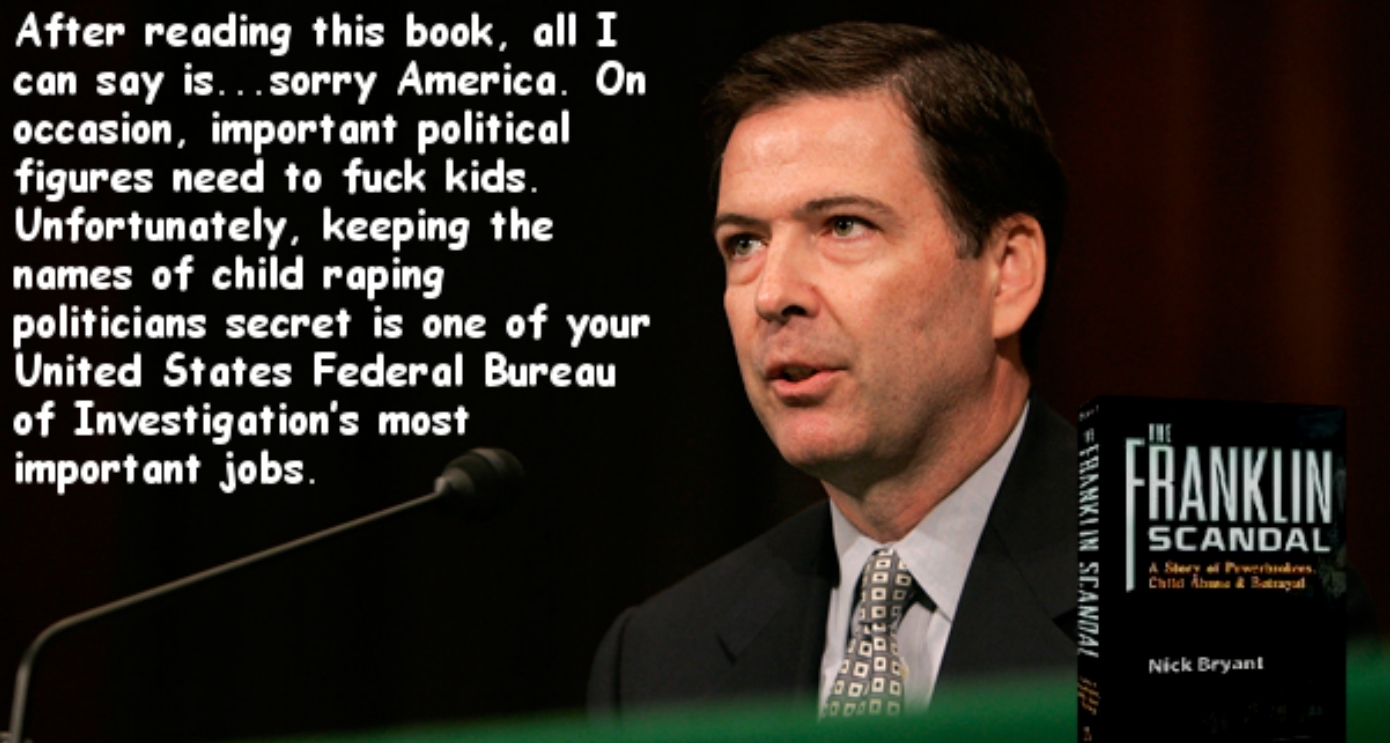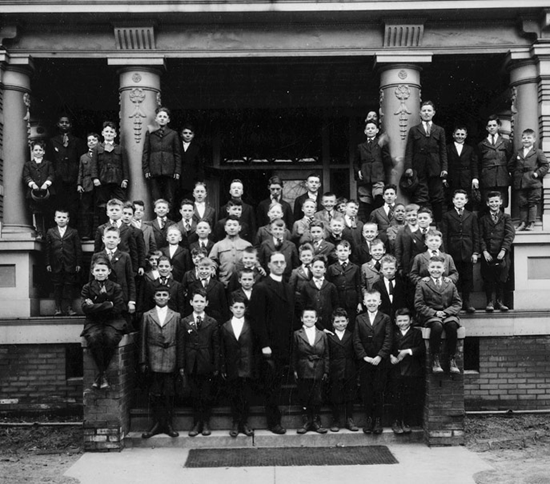 http://altereddimensions.net/2016/the-franklin-child-abuse-scandal-potential-boys-town-pedophile-cover-up-child-prostitution-ring