Joan Rivers
Television Comics
http://doppels.proboards.com/index.cgi?action=display&board=general&thread=2&page=48
[vid 2016 dec] Joan Rivers Spotted Alive Feb. 2015 At Clive Davis Party (Unedited Full Video)
The real Joan Rivers, 1967:

Joan Rivers on "The Ed Sullivan Show"
Here is "Joan" from 1984 with the different voice and the different look. And don't anybody give me that idea that her voice changed because in this 1984 clip her voice is nearly the same as it is now, but very different from the 1967 performance.

Joan Rivers stand-up comedy monologue 1984
http://doppels.proboards.com/index.cgi?board=general&action=display&thread=2&page=86
I think you're right about Foan . In the mid-90's I did some (piss poor because I suck at it!) standup comedy at a club called Tatoo I think it was in NYC. Joan Rivers often performed in the main venue downstairs but she wasn't there that night. I had a funny chat with a guy who was in the musical review downstairs that was being performed that night. We shared a smoke on the back steps that led from one floor to the other - his dressing room was up near the comedy club where I was performing. When he came marching up the steps he was clad head to toe in feathers and sequins, sort of a La Cage Aux Folles crossdressing theme going on in the show he performed in - it was all men dressed as women performing as different "stars", faux Cher, faux Bette Davis, etc. Anyway, he said that I should come down and see the show if I could because there was a guy who sometimes would slip in and do a Joan Rivers walk on (as a Foan) and his voice, look, and mannerisms were so real that Joan herself would sometimes walk in behind him and do a five minute bit onstage where the tranny Joan was face to face with the "real" Joan. They usually only did that bit when Joan was physically in the house; she was apparently a good sport and loved poking fun at herself that way. But that night the tranny Joan/Foan was going to go on for a few minutes as Joan and see if people could tell whether he was the "real" Joan or not. Sort of an inside joke to the regular audience members who were in on the switcheroo.

I didn't get to see him, nor did I get to see the "real" Joan/or Foan 2.0, 3.0 or whatever - but it would have been a trip! I was still waiting to go onstage for my own bit upstairs.

PS During many of Cher/Fher's tours she has done this same bit where the show opens with the fake Fher singing a song and then the "real" Cher comes on to sing. Of course, the real Cher has been a Fher for a long time.
1997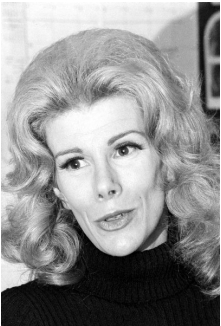 1988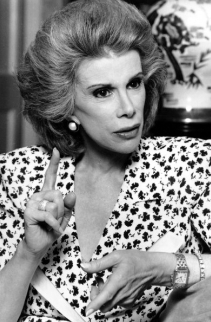 1993