National Institutes of Health
Allopathic Inc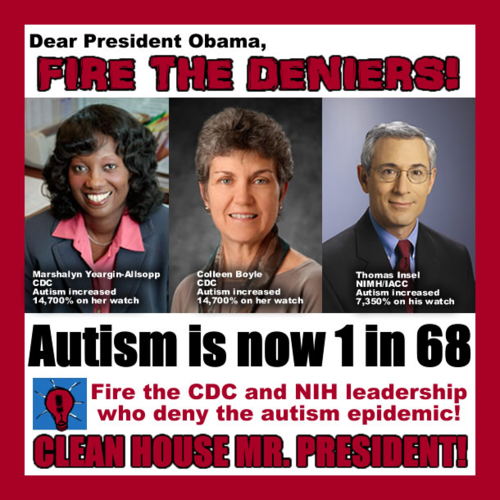 Insel, Tom
[2012 aug] Government NIH only 5% of Autism research Budget on Environmental Factors
[2011 Sept] Presidential Panel Condemns US Syphilis Study in Guatemala
[2010 Oct] US Apologizes for Criminal Human Experiment The US government "apologizes" for a criminal human experiment--PHS Sexually Transmitted Disease Inoculation Study, 1946-1948. The experiment was conducted on 696 Guatemalan mental patients who were INTENTIONALLY infected with gonorrhea and syphilis. Many of those infected were encouraged to pass the infection onto others as part of the study. About one third of those who were infected never got adequate treatment. This inhumane, criminal experiment was conducted by doctors in the US Public Health Service in collaboration with the National Institutes of Health --just as the Tuskeegee Syphillis experiment was.
[Media Dec 004] NIH stops study due to increased heart attacks, strokes in patients taking naproxen
[Media Dec 004] The National Institutes of Health: Public Servant or Private Marketer?
[2004] Salmon, Halsey & Moulton: Focus on vaccine safety
I have published extensively for the scientific community, but no one is picking up. In fact, the NIH, the Office of Alternative Medicine, had its first conference when the office was created, and I was asked to make my presentation, but when the proceedings of the conference came out, my presentation was censored after the proceedings. So there is a movement afoot within the NIH group of people to keep a closed lid on my information so that it doesn't get out, because obviously they are more in favor of the drug industry, because it is now obvious that they are getting paid by them. The Water Cure: An interview with Dr. Batmanghelidj
Unfortunately, the road that gained insight into the developmental mechanisms that mediate the aggressive, noncompliant and other disordered emotional-social behaviors, e.g. depression and suicide consequent to mother-infant/child separations-- which was illuminated by the Time Life documentary "Rock a Bye Baby"-- was blocked and terminated by the NICHD in the late 1970s. The NICHD unlawfully abandoned its agency responsibility to continue to support research on the causes and consequences of violence against children and failed to recommend implementation of national health programs for the prevention of this violence. These unlawful NICHD/NIH actions has not only set-back scientific advances in this field for over a quarter of a century but more importantly has resulted in the epidemics of depression, drug abuse, psychiatric medications and violence that characterizes this nation today with a substantial loss of child and youth life due to suicidal and homicidal deaths that are mostly preventable. [2002] The Origins of Love & Violence: An Overview by James W. Prescott, Ph.D.
"THE FOUR HORSEMAN OF THE NEW APOCALYPSE: ORTHODOX MEDICINE, THE PHARMACEUTICAL INDUSTRY, THE FDA AND THE NIH."----The Cancer Solution by Robert E. Willner M.D., Ph.D.

[2012 aug] Government NIH only 5% of Autism research Budget on Environmental Factors