Nixon
[1972] How Nixon Actually Got Into Power by Mae Brussell
Books
[1980] The Great Heroin Coup: Drugs, Intelligence, and International Fascism by Henrik Kruger Nixon's war against the Turkey-Marseilles heroin allowed Trafficante's marketing "coup" using heroin from Southeast Asia, and for Kruger it appears that there may have been passive collusion in high places.
[pdf] RICHARD NIXON: The Man Behind The Mask by Gary Allen
"[T]here may be some truth in that if the Arabs have some complaints about my policy towards Israel, they have to realize that the Jews in the U. S. control the entire information and propaganda machine, the large newspapers, the motion pictures, radio and television, and the big companies, and there is a force that we have to take into consideration."—Richard Milhous Nixon, Thirty-Seventh President of the United States of America, as quoted by Leonard Dinnerstein, Antisemitism in America, Oxford University Press, New York, (1994), pp. 232-233. Dinnerstein cites: "Clipping of Fikri Abbaza, interview with Richard Nixon, Al-Mussawar, July 12, 1974, folder 'Jewish Matters, 1969-1974,' box 5, Leonard Garment mss., LC."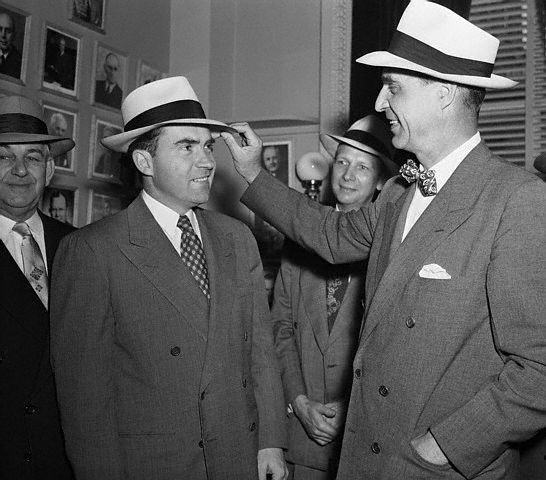 Prescott Bush