LUCIFERIAN (SATANIC) SYMBOLISM
Satanism Reptilians The Reign of Evil Lucifer
'Signs and symbols rule the world, not words nor laws.' ~ Confucius
[These are the symbols used by the Reptilian proxy group, the Reptoids (Illuminati, & Freemasons), collectively are known as Satanists or Luciferians. The signs of Evil. The most popular symbol is the All seeing eye, and most popular hand signs are the Horn and the 666. Any study of Music and Movies will find all the usual suspects (proving Satanic control), along with some symbols for mind control. If you want a symbol to use stick with the heart, the exact opposite of Evil. They like to cut them out and offer them to Lucifer, see Blood sacrifice. All the worshiped 'Gods' are a few Anunnaki/Reptilians going under various names down the years such as: Nimrod/Anubis/Horus/Osiris/Baal/Shamash/Janus/Quetzalcoatl/Baphomet/Lucifer/Moloch etc, hence all the snake and horn symbols. The symbols are their secret language, and you can see the connections down the years by the use of the same symbols, e.g. Freemasonry, the US Government, and Communism with the Hidden hand, the hidden hand of history.]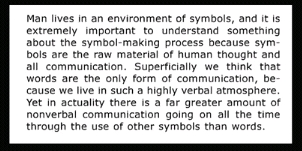 A-Z list
Table
Table: Gods and their symbols
Table: Different names for Gods
Articles
External links
Quotes
Banners
Subliminals


A

dditions
Symbol quotes

A-Z

11
13
22
28
2 lines
2 fingers (Dragon symbol)
3 bars
3 spikes/Trident
3 triangles
32
322/Skull and Bones
33
33 degree masonry
46664 Bangle
555
666
666 (hebrew)
666 hand sign
6 toes
777
7 headed snake
7 points
8 points
911 Symbology
3 fingers
Acorns/Oak leaves/Olive branch
Adam and Eve
Admiration
A-Okay
Alexander the Great
All seeing eye hand signs
All seeing eye symbols
Alphabet
Altar of Zeus
Anahita
Anarchist symbol
Anger (symbol)
Animal skin
Ankh
Anti-Christ (Dajjal)
Anubis
Anunnaki
Apep
Aphrodite
Apollo/Helios/
Arch
Ark
Arm and Hammer
Arms raised
Arrows
Art Bell
As above, so below
Asclepius & Caduceus
Astaroth
Aten
Athena
Awen
Baal/Shamash
Babylon
Bacchus/Dionysus
Bar code 666
Baphomet
Baphomet cross
BBC
BDSM
Beehive
Behemoth and Leviathan
Bent Cross Crucifix
Beetle
Bhavacakra
Black cube
Black eye (symbol)
Black sun
Bleeding, blood symbol
Blood sacrifice
Blue and gold (yellow)
Broken cross
Broken, bleeding heart
Building symbology
Bull
Burning bush
Bush
Butterfly
Caduceus & Asclepius
Caged
Cap (phrygian)
Castrating
Cat/Kitten alter
Catholicism
Cerberus
Chaldean
Chequered
Chevron/Vector
Chi Rho/PX
Christ mocking
Christ mocking (Tongue & horn)
CIA
Circle (Rotary symbol)
Circe
City of London
Cohen Breastplate
Coffin (death)
Coffin position
Colours
Blue and gold (yellow)
Chequered
Green
Orange (Colour)
Purple
Red & red squares
Red Black
Red Yellow Green
White horse
Columns (pillars)
Comic books
Communism
Compass and Square
Comus
Cornucopia/Horn of Plenty
Corporate symbolism
Crescent
Croisier
Cronus/Saturn
Cross, Ankh
Cross (Christian)
Cross, Inverted
Cross, Salem
Cross of Lorraine
Cross and Crown
Crotch poses
Crown and Cross
Crow
Crucifixion (mocking Christ)
Cruciform
Cube
Currency symbolism
Cybele
Cyclops
Dagon
Dajjal (Anti-Christ)
Dates
Death's Head (Skull & Bones)
Skull & Bones society
Death (coffin)
Demeter
Demigod
Demiurge/Ialdabaoth
Denver Airport
Devil's Claw
Diana (Godess)
Dionysus/Bacchus
Dog
Doll & Marionette imagery
Double headed Eagle, Phoenix
Do What Thou Wilt
Dove
Dragon
Dragon slaying
Dragon symbol of the Cosmos
Druid
Duckman
E
Eagle (double headed)
Eagle

Eggs
Egyptian/Pharaonic
Elephant and Castle
Energy robbing
Enki and Enlil


E

ternal flame
EU
Eye (all seeing symbol)
Eye (all seeing signs)
Eye, bleeding (symbol)
Eye (reptilian)
Eye (Sanpaku)


E

yes Reptilian (slits)
Eye, strange (symbol)


E

ye, black (symbol)
Eye patch
Fangs
Fasces


F

iery cross
Ferris Wheel
Finger (Jupiter/pointing)
Finger (Saturn/the)
Finger (Jupiter/silence)
Fish head/Mitre hat
Fist
Fist under chin
Flame/torch
Flat Earth symbol


F

leur-de-lis


Freemasonry


French Revolution
Fraternal Kiss
G
Gang symbols
Garden and street design
Gargoyle
Gilgamesh
Goat

, Ram

head


G

oatse sign
Gog and Magog
Golem, Gollum
Golden Fleece
Google Mail Logo
Gorgon
Georgia Guidestones
Great Seal (USA)
Green


Gun & Knife (Suicide)


Hair
Halo
Halloween
Hammer, Arm, Sickle
Hand (all seeing)
Hand (hidden)
Hand holding
Hand sign (Satanic)
Hand sign (Satanic--music)


H

and sig

n (666)




Hand

on the

neck


Hands triangle
Handshake (Masonic)
Hand on Heart
Harpocrates
Hat (mitre)


Hat (p

hrygia

n)




Hat (saturn)


Hathor


Heart (b

roken, bleeding)
Heart (stabbed)
Hecate
Helios/Apollo
Hermes
Hesperu

s/Vesper




H

exagram
Hidden hand
Hiram Abiff
Holocaust Memorials and Museums
Horn of Plenty
Horns
Horse (white)
Horus
Hour glass
Ialdabaot

h/Demiurge


I AM
IHS
Illuminati
Illuminati

card

game
Inann

a/Ishtar




I

n hoc signo vinces
I

shtar/Inanna


Ishtar Gate (Hollywood)
Isis
Jahbuhlon
Janus
Jehovah
Jehovahs Witnesses
Jesuit
Jesus mocking (Crucifixion)
Jesus mocking (Tongue & horn)
Jupiter


K

abbalah bracelet
Kali


K

apala
Keyhole
Kitten/cat alter
Klu Klux Klan (KKK)


Knife & Gun (Suicide)


Knights of Malta
Knights Templar
Lamb of God
Language


L

aurel wreaths
LGBT

(lesbian, gay, bisexual, and transgender)


Leviathan


Lig

htning
Light/flame
Lilith
Lines (2)


Lines

(3 bars)


Lingam, Shiva


Lion
Lip snarl
Logos
London Olympics 2012
Lucifer
Lucifer the light bearer
M
Mace
Maltese cross
Mano Figo hand sign
Mannequin
Marduk
Marilyn Monroe

identity


Mars
Mask

s




M

asonry
Materialism
Medusa


M

enorah
Mermaid
Mickey Mouse
Microsoft


Military


Mirror
Mithras
Mitre


M

itra

hat


Moloch
Monarch
Moon crescent
Mormon
Mortarboard


Moses
Mother-Child
Mother of Darkness Castle
Nagas
Nazi symbols
Ningishzidda
Nimrod
Numerology
ASCII
A=6
Chaldean
Hebrew letters
Pythagorean
Nursing child
Obelisk
Oak leaves/Olive branch/Acorns
Olive branch/Oak leaves/Acorns
Olympics 2012
Omphalus stones
One

eye
Orion
Osiris
Orange (Colour)
Oroboros
Oscar
O.T.O.


Oval/Vesica psicis


Owl
Pan
Passports
Patch (eye)
Peace symbol (V sign)
Peace symbol
PEDOPHILE
Pentagon
Pentagram
Pharaonic/Egyptian
Phosphorus
Phrygia

n cap


Phoenix
Pillars (columns)
Pine cone
Pink hair
Pistol to head


P

oint within the circle
Poppy
Porcelain Face
Poster art
Poseidon
Possession
Prayer beads, Rosary,
Prometheus
Ptah
Presidents
Purple
Pyramid
Pythagorean
PX sign
Quenelle
Quetzalcoatl
Queen symbol
Ra
Rabbit


Rag doll


Rainbow
Ram, Goat head
Rapes and abductions
Red Black
Red Cross
Red & red squares
Red shoes
Red Yellow Green
Religious Church and Nazis
Religious Lucifer symbols
Reptilian
Reptoids
Ring
Rings
Robot Agenda
Roman symbolism
Rosary, Prayer beads
Rose symbolism
Rosicrucian Brotherhood
Rosslyn chapel
Rotary symbol (& society)
Runes
Rx
Sabbath
Sacred Heart


S

acrifice

(animal)


Salute
Sandy Hook
Sanpaku eye
Satanic
Satanic Hand sign
Satanic hand sign (Music)
Saturn
Satyr
Saudi Arabia
Semiramis

, wife of Nimrod


Seth
Sexual logos
Shamash/Baal
Shaven head
Shell
Shen

-

ropes
Shiva/Shiva lingam
Sickle, Arm and Hammer
Side-lock
Sigils
Sig rune
Silence
Sirius
Sites
Skull and Bones (Death's Head/322)
Skull cap/Yarmulk/kippa, Zucchettos
Sovereign Military Order of Malta SMOM
Snake
Snake eye

s (poker)


Snake eyes (slits)
Snake legs
Snake swallowing human
Snake swallowing tail


Snake s

ymbol of the Enemy
Sodomy
Sphinx
Spider
Star of David/Hexagram
Star tattoo
Statue of Liberty
Statues, Memorials
Street
Subliminals
Suicide (Knife & Gun)
Sun, Sun Gods, Halo
Super Bowl

2012


Super Bowl 2013


S

wastika


S

yncretism
Symbol of the Enemy
Tablets
Tarot
Tattoos
Taqsir (Hair)
Tefillin
Templar
Tezcatlipoca
Theosophical Society
Thor
Three Wise Monkeys
Thule society
Ties
Time covers
Tongues
Tongue & horn
Torch of Lucifer


Transhumanism


T

rapezoid
Triad sign
Triangle
3 triangles


Isis, Horus

,

Seth Triad


Trident


Triple Tau
Triple tiara
Triquetra
Tubal Cain
Twin towers
Two lines
Two watches (Symbol)
Tyr
Uncle Sam
United Nations (UN)
V Sign
V Magazine
Vajra
Vector/Chevron
Venus
Vesica Pisci

s/Oval




Vesper/H

esperus
Vodafone
Volkswagen
Virgin and Child
Vryal/Vril
Vigeland Monolith

Vulcan Salute
Vulcan
Wadjet
Watches (Symbol)
Waves
Wheel (Rotary symbol (& society)
White horse
Whore of Babylon
Wings
Winged lion
Winged-Sun-Disk
Writing backwards
X sign
Yad pointer
Yarmulk/kippa, Zucchettos
Zebra
Zeus
Altar of Zeus
Zionist
Zion Olympics
Zucchettos, Yarmulk/kippah

Days
Christmas
Halloween
St. Valentine's Day

Death symbols
Coffin (death)
Death's Head (Skull & Bones)
Orange (Colour)

Sun gods
Apollo/Helios
Aten
Baal/Shamash
Gilgamesh
Janus
Lucifer
Mithras
Horus
Nimrod
Jehovah

Sacrificial Gods [Human sacrifice]
Kali
Demeter
Quetzalcoatl
Tyr
Baal/Shamash
Moloch
Vulcan
Set

Lucifer/Satan [Lucifer]
Isis, Horus and Seth Triad
Isis
Horus
Seth
Nimrod
Baphomet
BAAL
Moloch

Pagan, Roman
Diana

Sun/Circle symbols
Black sun
Sun
Swastika
Winged-Sun-Disk
Rotary symbol
Sun, Sun Gods, Halo
Point within the circle

Egypt [Pharaonic]
Anubis
Isis
Horus
Osiris
Set

Tibet
Bhavacakra

Norse
Tyr

Sumerian
Enki and Enlil
Inanna/Ishtar
Ningishzidda

Babylonian [Babylon]
Nimrod
Ishtar/Inanna

Shapes
Cube
Hexagram
Pentagram
Star of David

Reptilian/snake [Reptilian]
Asclepius staff
Caduceus
Dragon
Dragon slaying
Gargoyle
Nagas
Snake
Snake/reptilian eyes (slits)
Snake legs
Snake eyes (poker)
Snake swallowing human
Snake swallowing tail (Oroboros)

Colours
Blue and gold (yellow)
Chequered
Green
Orange (Colour)
Purple
Red & red squares
Red Black
Red Yellow Green
White horse

Logos [Logos]
Sexual logos

Crosses
Ankh
Cross (broken)
Cross (Christian)
Cross, Inverted
Cross, Salem/Baphomet (3 bars)
Cross of Lorraine (2 bars)
Cross and Crown
Maltese cross
Peace symbol
Red Cross
X sign

Corporations [Corporations]
Coca Cola
McDonald
PepsiCo
Sony Erickson
Verizon
Virgin
Volkswagen
Vodafone

Groups
LGBT (lesbian, gay, bisexual, and transgender)

Groups (Illuminati)
Corporations
EU
Hermetic Order of the Golden Dawn
Hermetic Brotherhood of Luxor
Jesuit
Klu Klux Klan (KKK)
Knights of Columbus
Knights of Malta
Masonry
Nazi
O.T.O.
Red Cross
Red Cross of Constantine
Religious Lucifer
Rosicrucian Brotherhood
Satanic
Saudi Arabia
Sovereign Military Order of Malta SMOM
Theosophical Society
United Nations (UN)

Subliminals [Subliminals]
Subliminals in Politics
Sexual logos
Sun, Sun Gods, Halo

MK Ultra [Multiple personalities]
BDSM
Butterfly
Caged
Cat/Kitten alter
Chequered
Doll & Marionette imagery
Droopy Eyelid
Marilyn Monroe identity
Mirror
Porcelain Face
Rainbow
Red shoes
Zebra

Movies [Movies Movie Mafia]
Avatar
Black Swan
Conan the Barbarian
Fight Club
Matrix
Mullholland Drive
They Live!
Twilight

Eyes [Eyes]
666 hand sign
All seeing eye (people)
All seeing eye symbol
Black eye (symbol)
Bleeding eye (symbol)
Demonic/Satanic look
Droopy Eyelid
Eye (reptilian)
Snake/reptilian eyes (slits)
Strange Eye (symbol)
Religious
Sanpaku eye
Eye, strange (symbol)
Eye patch

Hand(s)
666 hand sign
All seeing eye (people)
All seeing eye with hand
As above, so below
Fist (Devil's Claw)
Two fingers (Dragon symbol)
3 fingers
Fist under chin
Finger pointing
Finger (Saturn/the)
Finger (Jupiter/silence)
Hand (all seeing)
Hand (hidden)
Hand holding
Hand sign (Satanic/horn)
Hand sign (Satanic--music)
Hand sign with tongue
Hand on the neck
Hands triangle
Handshake (Masonic)
Hand on Heart
Mano Figo
Tongue & horn
Triad sign
Triangle
V Sign
Vulcan Salute

Events
Olympics 2012
Sandy Hook
Super Bowl 2012
Super Bowl 2013

Sites, statues [Statues, Sites]
Astana, Khazakhstan
Holocaust Memorials
Denver Airport
Illuminati Pyramid in Blagnac, France
Israel Supreme Court
Rockefeller Center
She Guardian, Marble Arch, London
St. John the Divine Cathedral
Vigeland Monolith
The Georgia Guidestones

Snake gods [Snake]
Ishtar
Jehovah

People
Art Bell

Researchers, sources
DJ Mark Devlin
Sandra Barr
Delooze, Matthew
Tsarion, Michael
Maxwell, Jordan
Marrs, Texe
Oxley, Craig
Esoteric Kitten
Secrets In Plain Sight
Vigilant Citizen
Constantine, Chris
InSearchof BlackAssassins
Pseuodoccultmedia (Mathieu Pilars and Benjamin Singleton)
The Industry Series
Forum.davidicke.com
popculturepastor
sithnemesis whatisthepyramid.com
putasparanoias.blogspot.com/
http://amazingdiscoveries.org/albums/
https://picasaweb.google.com/Hexer.Ketzer
https://hollywoodsubliminals.wordpress.com/
Table [It is revealing that the Oroboros and Snake swallowing human, for example, were symbols of Quetzalcoatl (who was killing 250,000 every year by Human Sacrifices), and are still in use today. Now it's done more covertly by War Inc, by the Skull & Bones society.]
Period/group
Aztec
Pharaonic
Egypt
Sumerian
Babylon
Knights Templar
Druid
Greek
Roman
Germanic/Nordic
Luciferian
/Satanic/

M

asonry &
Illuminati
Knights Templar
Communism
Nazi
Judaism
Government.
Politicians
Allopathy Inc
Seen in
Music/Film industry
Seen in Religion
Kings/Queens
Nimrod
Nimrod
God(s)
All the same, just different names
Quetzalcoatl
Tezcatlipoca
Anubis
Isis
Horus
Osiris
Lilith
Enki and Enlil
Moloch
Ningishzidda
Dagon
Ishtar/Inanna
Harpocrates (Horus)
Dionysus
Zeus
Apollo
Aphrodite
Saturn
Jupiter
Thor
Baphomet
Lucifer
Jahbuhlon
Lucifer
Baal/Shamash
BAAL
Lucifer
Lilith
Horus
Lucifer
Could be same symbol
Eagle
Eagle
Eagle
Double headed Eagle, Phoenix
Double headed Eagle, Phoenix
Double headed Eagle, Phoenix
Double headed Eagle, Phoenix
Double headed Eagle, Phoenix
Double headed Eagle, Phoenix
Double headed Eagle, Phoenix
Caduceus
Caduceus
Caduceus
Caduceus

Asclepius

Asclepius

Asclepius

Eye (all seeing)
Eye (all seeing signs)
Eye (all seeing)
Eye (all seeing signs)
Eye (all seeing)
Eye (all seeing signs)
Eye (symbol)
Eye (all seeing signs)
Eye (symbol)
Eye (all seeing signs)
Eye (symbol)
Baphomet cross
Baphomet
Baphomet cross
Baphomet
Baphomet cross
Baphomet cross
Maltese cross symbol of Baal?
Maltese cross
Maltese cross
Maltese cross
Maltese cross
Maltese cross
Baal/Shamash
Baal/Shamash
Baal/Shamash
BAAL
Hands triangle
Hands triangle
Hands triangle

C

roisier

C

roisier

C

roisier
V Sign
V Sign
V Sign
V Sign

H

and sig

n (666)

666 hand sig

n

666 hand sig

n

666 hand sig

n

Horn sign
Horn hand sign
Horn hand sign
Horn sign (music)
Horn hand sign

L

ightning bolt

L

ightning bolt

L

ightning bolt

L

ightning bolt

L

ightning bolt
Sun
Sun
Sun
Sun
Sun

X sign

X sign

X sign
X sign
X sign
X sign
Finger (silence)
Finger (silence)
Finger (silence)
Finger (silence)
Dragon symbol
Dragon symbol
Dragon
Dragon
Dragon
666
666
666
666

C

hequered

C

hequered

C

hequered
Oroboros
Oroboros
Oroboros
Oroboros
Oroboros
Oroboros
Wings
Wings
Snake swallowing human
Snake swallowing
human
Snake
Snake
Snake
Snake
Snake
Snake
Snake
Pentagram
Pentagram
Pentagram
Pentagram
Pentagram

Hexagram

Hexagram

Hexagram

Hexagram

Cross, Ankh
Cross, Ankh
Period/group
Aztec
Egypt
Sumerian

Babylon

Knights Templar
Druid
Greek
Roman
Germanic/Nordic
Luciferian
/Satanic/
Masonic &
Illuminati
Communism
Nazi
Judaism
Government.
Politicians
Allopathy Inc
Seen in
Music/Film
Business
Seen in Religion
Chi Rho

/PX

Chi Rho

/PX

Sickle
Sickle
Hammer
Arm and Hammer
Arm and Hammer Sickle
Arm and Hammer
Arm and Hammer
Arm and Hammer
Pine cone
Pine cone
Pine cone
Pine cone
Pine cone
Pine cone
Fish head
Fish head
Obelisk
Obelisk
Wings
Wings
Wings
Pyramid
Pyramid
Pyramid
Light/flame
Light/flame
Light/flame
Light/flame
Cross, Inverted
Cross, Inverted
Death's Head
Death's Head
Death's Head
Death's Head
Death's Head
Death's Head
Death's Head
Death's Head
Red Black
Red Black
Fasces
Fasces
Owl
Owl
Oak leaves
Oak leaves
Bull
Bull
Bull
Phrygia

n cap

Phrygia

n cap

Phrygia

n cap

Phrygia

n cap

S

wastika

S

wastika
Salute
Salute
Pillars
Pillars
Pillars
Pillars
Pillars
Goat head
Goat head
Yarmulke
Yarmulke
Yarmulke
Gargoyle
Vesica Piscis
Vesica Piscis
Vesica Piscis
Cross and Crown
Cross and Crown
33 degree masonry


Columns


Clenched fist
Handshake
Hands triangle
Hidden hand
Hand on Heart
Hour glass
Fist under chin
Presidents
Devil's Claw
Rings
Sign of admiration
Eye (reptilian)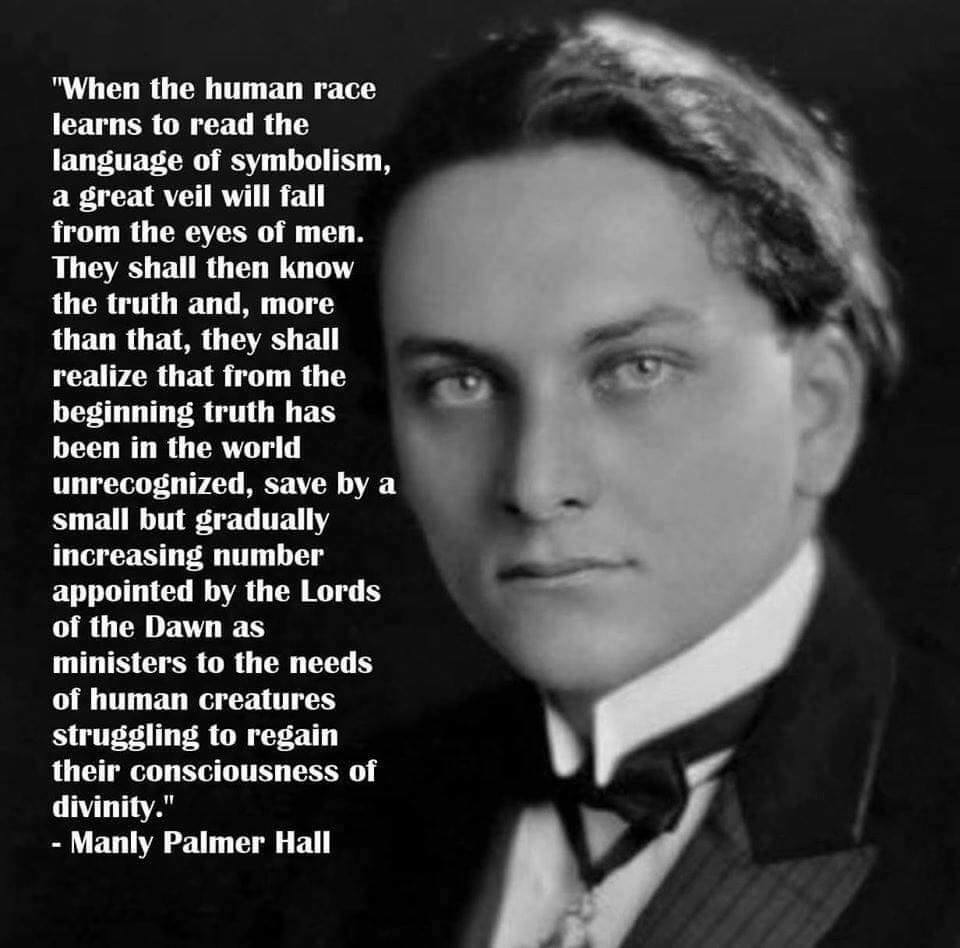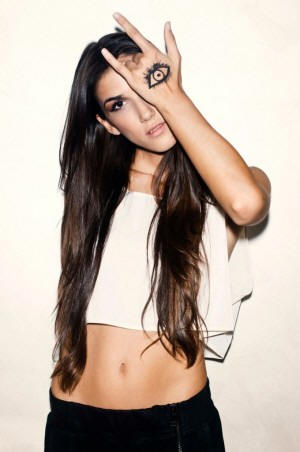 Model Ana Buljevic connecting 3 satanic symbols: the Eye symbol, the one eye covered or hidden symbol, and the Satanic Hand sign.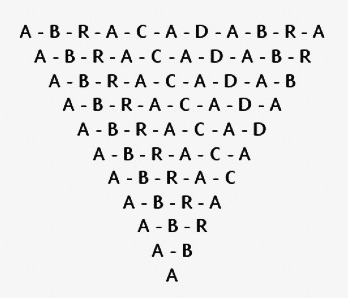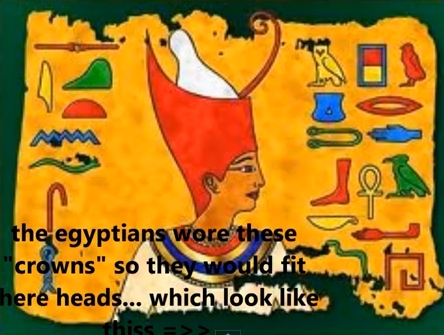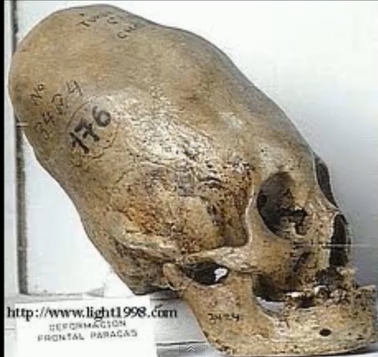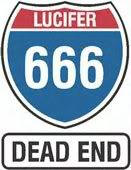 [2017 May] The Wizard of Oz - Allegory for Our Mental Enslavement?
Slave Code - The Hidden Mind Program Inside The Language -- Jason Christoff
Reclaiming the Spiritual Symbols that Have Been Hijacked and Used Against Us
The phallus of Osiris in Hollywood? by Philip Coppens
Two fingers (Dragon symbol) Lucifer/Illuminati Origins of Michelle Obama's Hand Sign. What does it mean? In original Jewish texts, which pre-dates the current Torah, Satan would hold up the exact hand sign which Michelle Obama is using in her speech to Veterans, to summon demons and direct them to posses a tribe, which would lead to war, chaos, child molestation, sodomy, gossip, murders, drunkenness and obsessive emotional issues. King Solomon also used this Satanic hand command and it is a way of cursing the people who view you holding it up, even if their conscience mind doesn't take it in because one can flash this particular hand sign for a quick second and the sub-conscience mind has already picked it up.
Super Bowl 2012
[2012] Madonna's Super Bowl Ritual On The Cancer Moon And The Strange Alignment Of The Giants And The Patriots
Forget M.I.A's Bird-Flip, Worry About Pop's Sexual Moral Decline
'Ye Shall Be as Gods': Madonna's Super Bowl Occult Satanic Ritual
Madonna's Superbowl Halftime Show: A Celebration of the Grand Priestess of the Music Industry Laced with profound imagery, Madonna's halftime performance was a massive Illuminati ritual, one that was witnessed by billions of viewers. On this Superbowl "Day of Atonement", Madonna, the High Priestess of the Illuminati industry, entered the Holy of Holies of America and delivered a 13 minutes sermon that was heard by all…but understood by few.
The Secret Occult Meaning of the "Three Wise Monkeys"—Hidden by the Elite
[2011 Dec] Satanic & Nazi Symbols on New German ID Card
[vid] Red Ice TV - Episode 4 - Symbolism in Logos
[2011 April] Holy Ghost Troop vs. the Synagogue of Satan By Captain Eric H. May, Ghost Troop CO
[2011 Aug] Illuminati Inspect Every Hollywood Script Of course everyone wants to leap on the "Illuminati eye" as a blatantly repetitive symbol these days. That's a misguided judgment, and I'll get to that part soon. An example of a less obvious Signature Symbol is the gargoyle. Any film or other production featuring even brief glimpses of gargoyles is announcing that it has the Illuminati stamp of approval.
[2009] Princess Diana's Death and Memorial: The Occult Meaning
Top 10 Most Sinister PSYOPS Mission Patches
Prophetic Pillars on St. John the Divine Cathedral?
Exposed: The True Symbolism Carried by David Beckham By Matthew Delooze Just like a British Judge carries the symbolism of the Royal Crown around with him to show he represents the crown, celebrities that have been hyped by the Serpent Cult carry the symbolism of Serpent Cult around with them to show they represent the Serpent Cult. It's exactly the same thing. It is not the Judge or Celebrity that matter because they are only the vehicle, the tax collector if you like. It is the symbolism they carry that matters on a spiritual level.
The 12 masonic signs of recognition
Symbols reveal Soul archetypes
[2001 Jan] Insurance Pays Off for Companies With Occult Logos By Glenn Bullock
[2008] THE SWEET ESCAPE ANALYSIS. AN ANALYSIS OF POSSIBLE OCCULTIC SYMBOLISM BY CRAIG OXLEY
[2008] Prodigy Says Jay-Z Sides With The 'Evil Illuminati'
[2007] Demonic Greek Idol Set Up At OU Campus By Michael Phillip Wright
Bantu meanings for numbers (Book: African Folktales by Vusamazulu Credo Mutwa
[July 2006] Sawastika Shaped Buildings at Coronado Naval Base
[EW July 2006] The Symbol of the Enemy
The Semiotic Deception of September 11th by Phillip Darrell Collins
Harrison Stabbing & Masonic Symbolism
King-Kill 33: Masonic Symbolism in the Assassination of John F.Kennedy
Embedded Code Broken? Next 911 On September 27? From Eric May
The All-Seeing Eye, The President, The Secretary and The Guru by Terry Melanson
Illuminati dates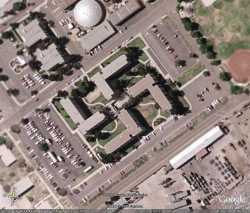 Harrison Stabbing & Masonic Symbolism
[2005] Codex Magica - Secret Signs, Mysterious Symbols, and Hidden Codes of the Illuminati by Texe Marrs
The Worship of the Serpent by John Bathurst Deane [1833] http://www.sacred-texts.com/etc/wos/index.htm
[2007] Terrorist organization logos
https://picasaweb.google.com/Hexer.Ketzer
http://okkulte-nazis.blogspot.com/
Lenon Honor's Hip Hop, The Hidden Hand, and The Degredation of Black Masculinity
The 2009 VMAs: The Occult Mega-Ritual
Famous Freemasons Exposed Exposing Masonry from the Vatican to Hollywood. The picture book proves using symbols/hand signs that 9 out of 10 Politicians and Celebrities are members of Freemasonry and Eastern Star secret societies.
For Colored Girls, The Secret Plot to Re-Imagine Christianity, Satanism & Black Family, A Crime Against Humanity
Analysis of the Occult Symbols Found on the Bank of America Murals
FROM THE GREGORY FILES: BLACK MANCHURIAN CANDIDATES, THE ENIGMA OF BILLY MAPP, THE ZEBRA MURDERS & AL CONSTRAN
William Henry's Eye on Symbols GEORGE W. BUSH AND THE SEAL OF ATLANTIS
Freeman on occult symbology:
http://thefreemanperspective.blogspot.com
Occult Symbols in Corporate Logos (pt.2): Saturn Worship
[2009] Sinister Sites - The Manitoba Legislative Building
Riddles in Stone, Secret Architechture of Washington DC
http://www.wiolawapress.com/gue.htm
http://watch.pair.com/stuph1.html
Satan on Our Dollar Bill
http://members.tripod.com/~RU_BOLD/occult_practices.html
What's Inside Your Wallet?
Mormons, Masons, and the Alamo. Why are their Temples Aligned to the Alamo? An investigation of Mormon Temple Alignments in San Antonio & Boston
by Daniel V Boudillion 19 July 2005
Are Olds Gods Still Being Worshipped? By: Ryan McGinty
The Lucifer Time Code By Goro Adachi
The Satanic "X" (Feb. 6, 2005)
http://www.capalert.com/backtoschool/backtoschool.htm
http://pages.prodigy.net/markrm/satanicland.html
Masonic and Illuminati symbols
Code of Communication: The initiates of the secret society network have always had a code of communication through certain phrases, words, funny handshakes and symbols. There are also a series of Brotherhood signatures which form their secret language and these are all around us every day. They are obsessed with their rituals and symbols because of their reptilian brain and I cannot overstress this point. It is a means through which they can be tracked and read.---Icke
[2008] Spitting Out the Feathers of the Benu Bird By Matthew Delooze emotional respect creates spiritual energy. Never forget that emotional respect creates spiritual energy. Get it to sink in for I tell you the truth, and my words are trustworthy, that certain monuments are used 'as vessels for spiritual energy' and the creators of the monuments actually receive the spiritual energy that is created. Remember thoughts about artifacts and monuments create respect for them therefore thoughts of respect give energy to their creators. Get it?
.....Can you begin see that ancient monuments carry massive amounts of 'sentimental value' that they have received for hundreds or thousands of years through the emotional respect or even direct worship from human beings? I hope so. The ancient common people were ordered to worship images and idols in the Temples and Palaces of their masters.
......I am here to tell you that if you bow to a monument or any other form of symbolism you will surrender your spiritual energy to it, especially if you utter symbolic prayer to it.
.....Remember all these artifacts in the Louvre are actually on or surrounding 'an energy line'........so we have this 'energy line' in Paris and we have pondered on the thought that monuments and relics on this line are actually energy vessels and these vessels can actually extract, harness and then deliver our spiritual energy for and to their creators respectfully.
....Anyway. 'Our stolen spiritual energy goes to what is known as the underworld my friends'. So now you know. The underworld has to announce and declare themselves in some way to gain your free will and acceptance. Just like Morpheus announces himself (the underworld) through the Poppy on Remembrance Day to gain your acceptance and free will to honour him (spiritually accept)
....A group of multidimensional beings alien to this world have created a labyrinth of occult symbolism in your mind and it is used to get you to worship them indirectly through mythological deities. Basically you worship Reptilian Alien Beings through subconscious proxy voting.
You and I create our reality through our subconscious thoughts so it serves the Serpent Cult to control our subconscious thoughts and place themselves, as our gods, in our subconscious thoughts and therefore gain our respect for their symbolic monuments through manipulation of our subconscious.
SCIENTOLOGY'S SYMBOLS AND THE SATANIC
The "S and double triangle" motif of Scientology's main symbol probably derives from the black magic use of the snake symbol (the "wise serpent" or Satan) combined with a deconstruction into two triangles of the Star of David (rather like the reverse ritual of hanging the Christian cross upside down to signify devil worship). This symbol - the magical hexagram - was used by Hubbard and Parsons during their attempts at incarnating the Antichrist in human form.
The RTC (a main Scientology corporation) symbol contains the Dianetics triangle, which is a common magical symbol, representing the door of the Cabala, the letter Daleth. Hubbard indeed assigned it to the Greek equivalent of Daleth, Delta. The triangle on its base is also the symbol of Set, the Egyptian god called by some "the destroyer of man", the male equivalent of Babalon. Indeed Crowley equates Set with Satan. Hubbard also used the "Daleth" triangle of the Egyptian destroyer-god Set as the Dianetic symbol.
Hubbard copied the back of Crowley's Tarot-cards, a distinctively marked cross, which he used for his main Scientology church cross and symbol.
The Sea Organization symbol of Scientology's elite paramilitary division is also interesting. The five pointed star, or pentacle is the most commonly known symbol of magical power. It is held between two thirteen-leaved laurels.
The theta symbol used by Scientology is the central symbol of Crowley's Ordo Templi Orientis, where it denotes "Thelma" or the will. Perhaps Hubbard's "thetan" is pronounced to match with a lisped "Satan"? He was, after all, wry in his humor and such a subtle perverse twist and deceit of lower initiates would be entirely congruent with classical Satanism.
Crowley's order - the OTO - had a common origin with the Thule group to which several members of the Nazi hierarchy belonged (including deputy party chairman Rudolph Hess). The sig rune used by the Nazis - appears on the Scientology International Management Organization's symbol - a red square enclosing a white disc and set off by four lightning flashes or sig runes. The swastika of the Nazi flag has been replaced by the Scientology "S and double triangle". The symbol of the Religious Technology Center is surrounded by sig runes. The sig rune is otherwise peculiar to the Nazis.


L. Ron, junior, was sure that the teachings of the pre-Nazi Germanen Orden and the Thule secret societies had passed directly to his father by courier. No explanation is given for using these sig runes by Scientology. At the time that both of these symbols were introduced, Hubbard also created the International Finance Police, headed by the International Finance Dictator. An significant choice of words. Hollywood, Satanism, Scientology and Suicide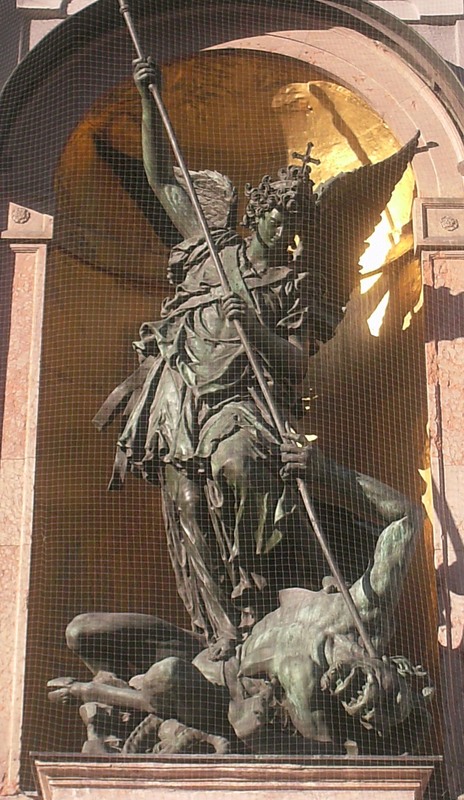 Their time has come.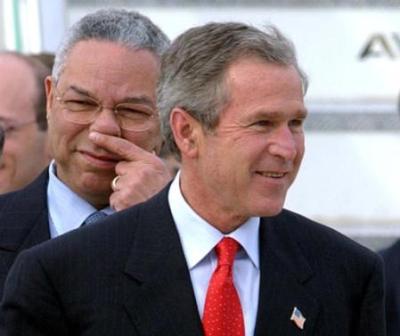 No tongues, please
The back entrance to the Kodak Theatre where the *oscars* are handed out. The babylonian gate: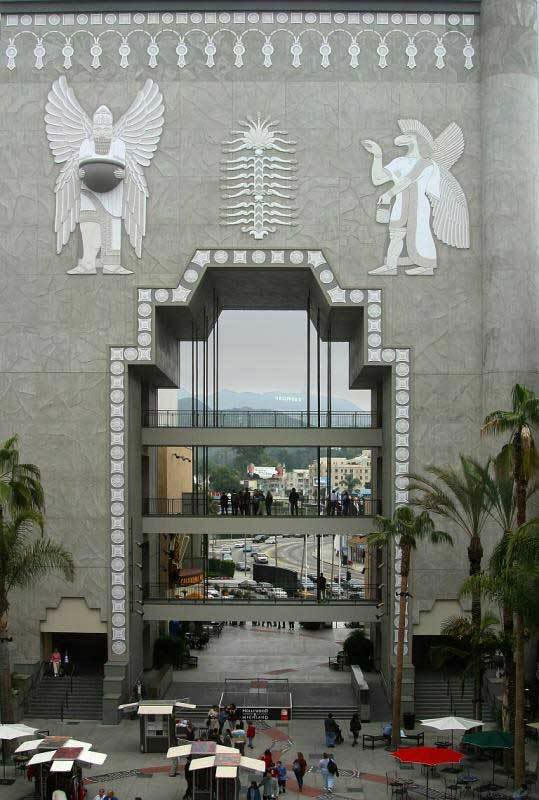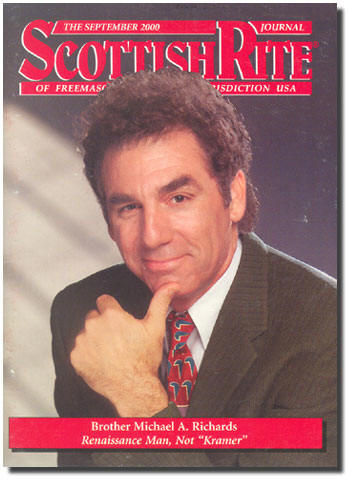 https://picasaweb.google.com/marcoponce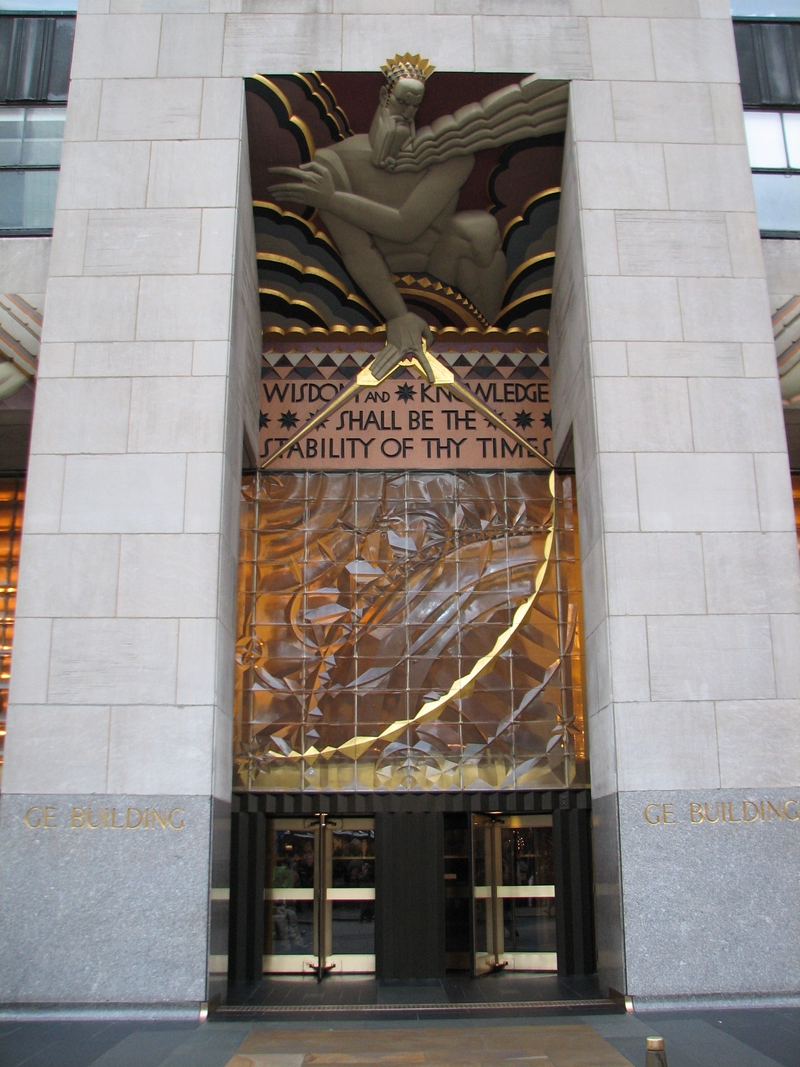 entrance of General Electric building