BAE gave £20m to shadowy arms dealer linked to Mugabe's regime, reveal Serious Fraud Office
By Karl West
Last updated at 6:06 PM on 1st August 2008
The battered reputation of BAE Systems is again under the microscope as it emerged the British defence group paid at least £20m to a company with links to a controversial Zimbabwean arms trader.
John Bredenkamp is a close ally of Zimbabwean President Robert Mugabe who more than 18 months ago had his British properties raided by the Serious Fraud Office (SFO) as part of its investigation into the £1.6bn sale of fighter jets by BAE to South Africa.
The SFO was forced to shut down its investigation in December 2006 into claims BAE was bribing Saudi officials for arms contracts.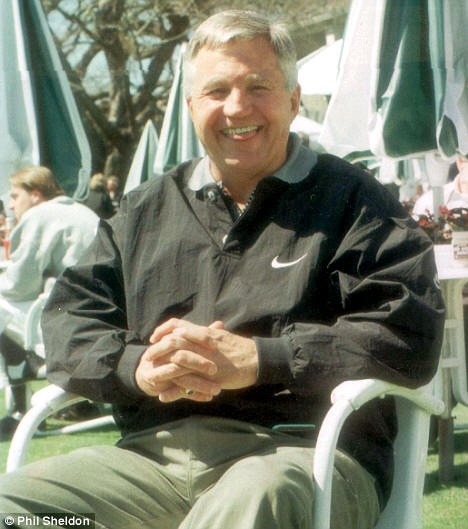 John Bredenkamp was able to ally himself to Zimbabwe President Robert Mugabe's government
But it continues to probe BAE's dealings in four other countries, including the 1999 South African arms deal.

South African newspapers claim the British defence group paid out £70m to agents, who helped facilitate the deal, through a secretive offshore subsidiary of BAE called Red Diamond.

But the latest evidence reveal payments of at least £20m were made to Mr Bredenkamp between 2003 and 2005 by Red Diamond, which is registered in the British Virgin Islands.

The money was transferred to Kayswell Services, another offshore firm that lists Mr Bredenkamp as a beneficiary.

All the parties have declined to confirm the payments, or comment on what they were for.

In a statement, BAE admitted Red Diamond was a subsidiary of the group, but that it is no longer trading.

BAE chief Mike Turner told the Daily Mail that all companies operating in far flung places needed to have someone on the ground with knowledge of the local market.

He said: 'We make no secret we have advisers all over the world. But a commission is different to a bribe, and we are happy to pay a significant commission if we win significant business.'
Last year, Mr Turner said the group would more than halve the 240 agents it used to facilitate arms deals worldwide. Asked whether this had now happened, he replied: 'Yes, it has.'
The BAE chief said it was important for the group to do this because of the reputational damage that the employment of such agents had done to the group.

'We are being really choosy with who we use,' he added, as BAE reported a 20pc increase in first half pretax profits to £791m.
Mr Bredenkamp has enjoyed a largely secretive business career that, over 40 years, has ranged from supplying military equipment to the Zimbabwean military to mining in the Democratic Republic of Congo.

The Zimbabwean tycoon flourished under the white minority regime of Ian Smith, and was later able to ally himself to President Robert Mugabe's government and built up substantial British assets.

Bredenkamp was born in 1940 and started his career at a tobacco auction house. By the late 1960s he was busting tobacco export sanctions imposed by the United Nations after the Smith administration declared independence from Britain in 1965.

He later moved into oil procurement and sports management, which took him to a Downing Street reception in the mid-1990s with then prime minister, John Major.

The fixer also has longstanding links with the arms industry in southern Africa.

BAE has always denied the claims of bribery and corruption made against it and the group has worked hard to clear its name, including last summer's appointment of former chief justice Lord Woolf to lead a review of its ethical policies.

But, reports suggest BAE shut down its Red Diamond subsidiary just two weeks before the group revealed it was pressing ahead with the Woolf review.

This review was completed earlier this year and two weeks ago BAE said it planned to achieve 'benchmark standards of governance' as part of its response to the Woolf report.