Bizarre moment CNN anchors unsuccessfully try to pretend they are not in the same parking lot
PUBLISHED: 00:34, 9 May 2013 | UPDATED: 08:45, 9 May 2013
How do you know when two television correspondents are in the same parking lot pretending that they are in separate locations?
When you can see the same cars going by in both screens.
Producers at CNN apparently thought viewers wouldn't notice that anchors Nancy Grace of HLN/Headline News and Ashleigh Banfield of Newsroom were standing no more than 30 feet way from one another as they manipulated the footage and placed Grace on Banfield's right instead of her left.
Scroll down for video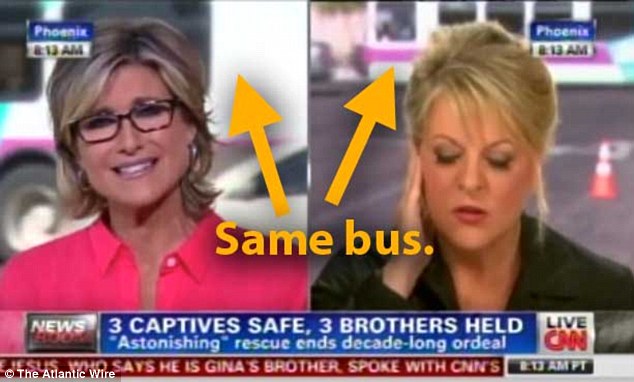 Whoops: Nancy Grace and Ashleigh Banfield were standing no more than 30 feet away from one another while CNN producers manipulated the footage to give the appearance of a satellite interview
VIDEO Reporting live from... The same location. CNN's live link fail
CNN anchors appear to be on satellite link... actually in same car park
The blatant visual gimmick aired Tuesday morning as the two correspondents reported on the latest details behind the horrific Cleveland kidnapping story and pretended they were conducting a remote interview, as the Atlantic Wire pointed out soon after.
At a glance the morning segment on CNN might have seemed like a real satellite Q&A as Banfield feigned to interview Grace, a leading commentator on deviant crime, from a separate location.
But the segment's background, including the same building and passing cars, quickly showed that both of the anchors were at the same location in Phoenix, Arizona.
Banfield later conducted an interview about murder suspect Jodi Arias with another HLN anchor who was in a different location than Grace, but still in the same parking lot, the Atlantic Wire reported.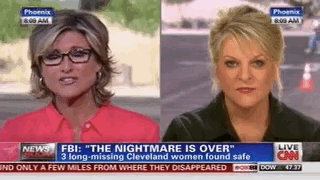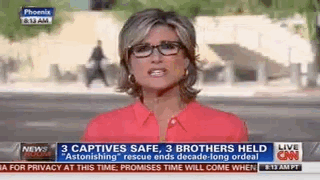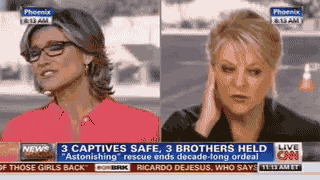 Grace and Banfield typically appear on two different networks. However, both are employed by CNN's parent company Time Warner.
CNN did not return requests for comments from MailOnline on their reason for manipulating the Banfield interviews.
One can only speculate that it was the give the Newsroom segments a more news-like feel.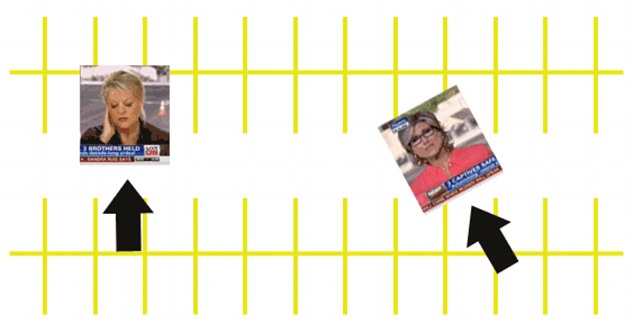 So close: The segment's background, including the same building and passing cars, made it clear that both of the anchors were at the same location in Phoenix, Arizona


Read more: http://www.dailymail.co.uk/news/article-2321671/Bizarre-moment-CNN-anchors-unsuccessfully-try-pretend-parking-lot.html#ixzz3oXv7xw5x
Follow us: @MailOnline on Twitter | DailyMail on Facebook