Clinton books
Clinton, Hilary Bill Clinton
See books: Bush
[2015] The Clintons' War on Women by Roger Stone & Robert Morrow (Book)
Crossfire-Witness in the Clinton Investigation
[2008] HILLARY (AND BILL) - The Drugs, Murder & Sex Volumes by Victor Thorn
[1994] Compromised: Clinton, Bush and the CIA by Terry Reed, John Cummings.
[1997] The Secret Life of Bill Clinton: The Unreported Stories These days, it seems like everyone's a Friend of Bill--Clinton's buddies from Arkansas are turning up in powerful White House positions faster than you can say "Whitewater." But make no mistake, British journalist Ambrose Evans-Pritchard is no F.O.B.: in the course of The Secret Life of Bill Clinton's 350-plus pages, he manages to connect the president to everything from 1997's Oklahoma City bombing to Arkansas's drug underworld to the mysterious death of White House aide and longtime Clinton friend Vince Foster, and, of course, to Paula Jones. According to Evans-Pritchard--who has reported for the London-based Spectator, Sunday Telegraph (where he served as Washington bureau chief), and Daily Telegraph newspapers--Clinton's "original sin" was the Waco incident, the FBI's much-criticized assault on the Branch Davidian community in Texas that led to the deaths of 76 people. From that point on, the author asserts, it was all downhill for the American people.
Evans-Pritchard's exposť of Arkansas's favorite son is indeed scathing: he documents the then-governor's drug use and consort with prostitutes (primarily in the company of ne'er-do-well brother Roger); innumerable lies to friends, staff members, and the people who empowered him; numerous infidelities; blackmail--the list goes on and on. Evans-Pritchard claims that, because he is not an American citizen, he is not "beholden to any political or financial interest in the United States," and he does not "hang on lips of official sources," nor does he "fear the loss of access in Washington, or the blackball of [his] profession"; in other words, he ain't afraid to call 'em like he sees 'em. And although many of his seemingly wild claims and accusations are substantiated by thorough notes and appendixes following the text (including copies of original FBI documents), you're never quite convinced of the author's theories. Whether or not you come to believe, as Evans-Pritchard does, that "Arkansas was a mini-Colombia within the United States, infested by narco-corruption"; that--because of William Jefferson Clinton--"you can sniff the pungent odors of decay in the American body politic"; that the president's "actions and character ... have engendered the most deadly terrorist movement in the industrialized world," you will most certainly be entertained and enlightened by the dirt this British muckraker has uncovered. You may not be an F.O.B., but after reading this book, you may not mind so much.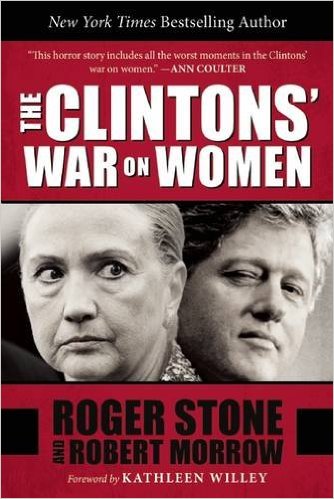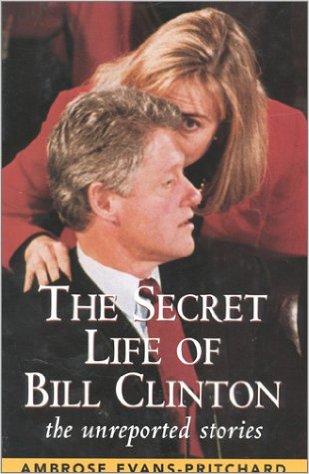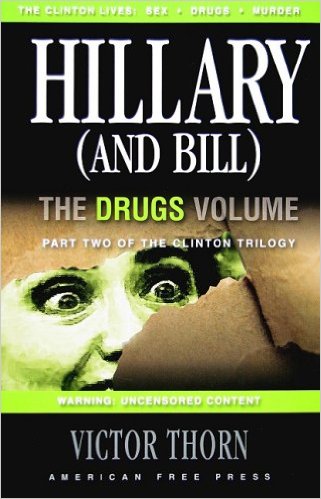 [2008] HILLARY (AND BILL) - The Drugs, Murder & Sex Volumes by Victor Thorn