Elecrostress & Dirty Electricity
Death Towers
[See Death Towers & Wifi for more articles.]
[vid] Multiple Sclerosis & Dirty Electricity Symptoms of multiple sclerosis (MS) resemble those of electrohypersensitivity (EHS), which may result in, an initially, flawed diagnosis. Some individuals with MS may also have EHS and, in this case, improving electromagnetic hygiene in the home and work place may reduce severity of the neurological symptoms, as shown in this video.
[2009] Dirty Electricity and the Link to Cancer by Donna Fisher
[2010 Nov] Is Wi-Fi frying our brains? Fears that cloud of 'electrosmog' could be harming humans By Alasdair Philips
INSOMNIA: How to get major relief in 43 hoursówithout sleeping pills, herbs or vitamins.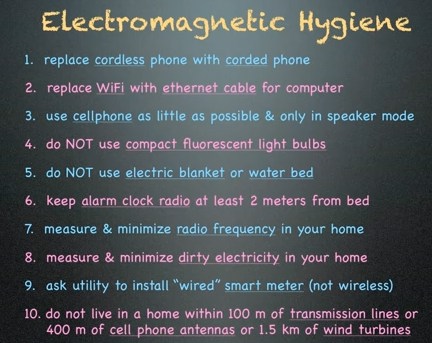 [vid] Multiple Sclerosis & Dirty Electricity
Diseases
Leukemia
Cancer
Media stories
Epilepsy: Cause & Cure