Margaret Thatcher
Margaret Thatcher had a Cabinet "which included no fewer than five Jews: Lord (David) Young, Malcolm Rifkind, Leon Brittan, Nigel Lawson and Keith Joseph.
Conservatives, Newspapers and the VIP paedophile connection
Margaret Thatcher's Pervert Pals
[2013 April] Dance on Thatcher's grave, but remember there has been a coup in Britain by John Pilger
THATCHER'S PEOPLE Scallywag Magazine alleged that MI5 used to take foreign diplomats to Bryn Estyn and other children's homes in the North Wales, give them boys to 'play' with, and secretly film them as they buggered, abused and tortured boys, and then keep the tapes as evidence. Over a dozen victims who complained of abuse by the paedophile ring 'have met suspicious deaths'." ...Reportedly, "The magazine alleged that the peer referred to in the article is Lord M..... at the time of the offences ....... of the governing Conservative Party. "Another regular participant in the activities at Bryn Clwyd was alleged by Scallywag to be ....... for years a leading mover and shaker in successive Conservative administrations. "Scallywag alleged that ..... was a sadist with an abnormally large penis, who was particularly violent and without mercy in his treatment of the boys. The magazine alleged that on regular occasions his victims would end up in casualty wards. He was a leading political fixer and adviser to Margaret Thatcher...."The former children connected with this empire of evil who died in mysterious circumstances may have been murdered by the British security services, the price of their silence their lives."
[2011 Dec] Margaret Thatcher's Part in the Sinking of the General Belgrano By T Stokes on December 24, 2011
The UK's Foreign Office was concerned at Thatcher's Jewish links "Foreign Office officials were so concerned about Margaret Thatcher's pro-Israeli sympathies when she became Tory leader they wanted her to break off links with local Jewish groups, according to newly-released official papers.
"Files released to the National Archives in Kew, west London, under the 30 year rule reveal that diplomats feared she would be seen by Arab countries as a 'prisoner of the Zionists'.
"One official even suggested that she should give up her Finchley parliamentary seat in north London - with its large Jewish community - for somewhere more palatable to Arab opinion.
"The issue of Thatcher's membership of groups such as the Anglo-Israel Friendship League of Finchley and Conservative Friends of Israel was raised during a visit by shadow foreign secretary Lord Carrington to Jordan in 1975."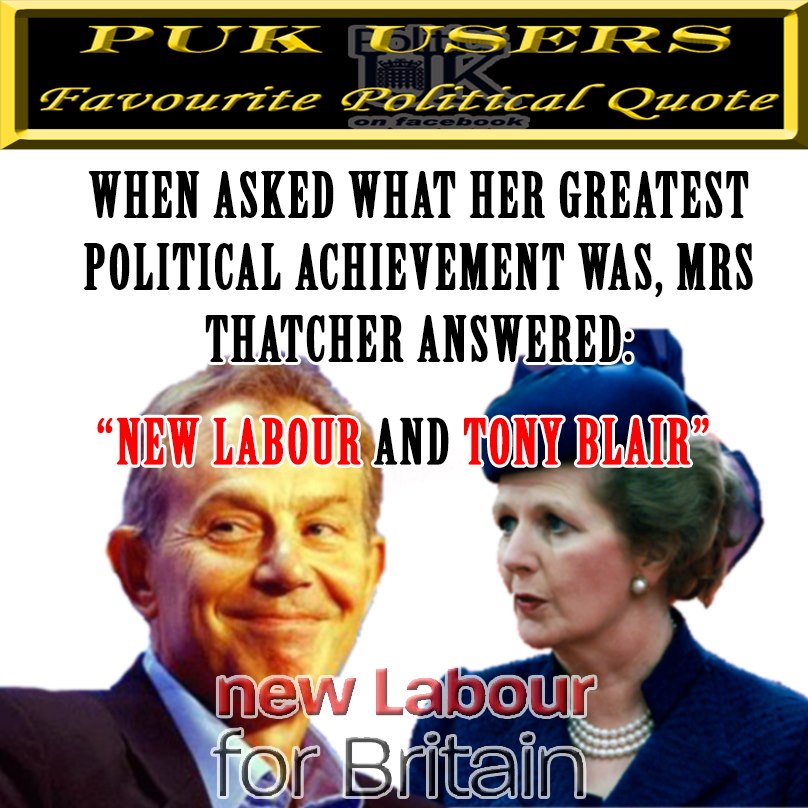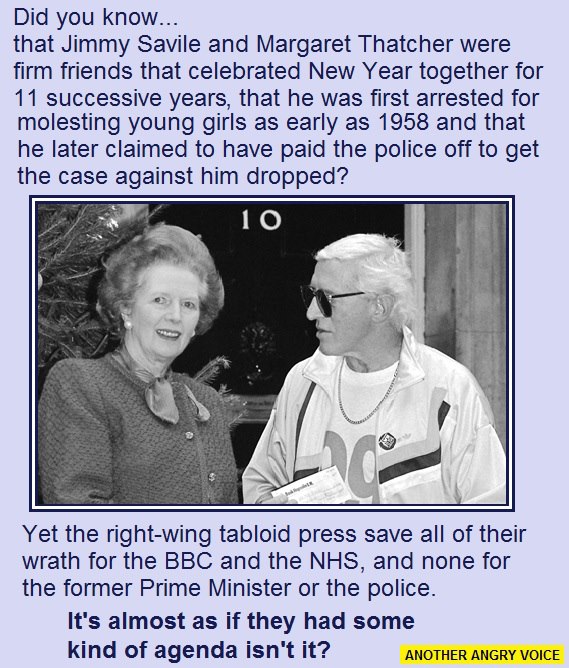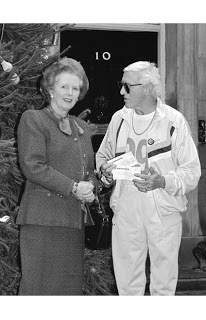 Jimmy Saville close friend of Margaret Thatcher.