Patsy Dale
Radiation
Patsy Dale (Davis). While married to a crew member of Britain's first Polaris nuclear-armed ballistic missile submarine HMS Resolution, after four miscarriages and a prematurely stillborn daughter Roseanne, Patsy gave birth in 1973 to her second son Stephen Davis, who had a hare lip and cleft palate and frontal brain lobe damage. Her first son had been born with no defects. She discovered that several other children of nuclear submarine crew members had similar birth defects, and there was a high incidence of miscarriages. In 1985, despite telephone threats, she was interviewed about her findings on a Yorkshire TV documentary Inside Britain's Bomb. For the next 25 years she experienced countless assaults, including rape, and death threats (pdf) in the UK and later Ireland from assailants who knew when she was alone, and were never apprehended by police.
In 1990, Patsy contacted Hilda Murrell's nephew Robert Green because in 1987 her attacker left behind a photocopy of two pages from the first book about Hilda Murrell's murder with the word DEATH written across it. Using his Navy connections, Green discovered that the nuclear submariners had been exposed to radiation as sentries for welders in the reactor compartment during refits. He helped find a lawyer to try to get Ministry of Defence compensation for the deformed children, but the attempt failed for lack of evidence because other families were intimidated into silence. There was significant coverage of her case by both the Irish (pdf) and British media (pdf) .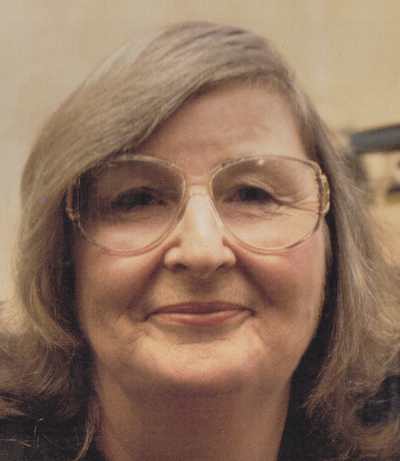 Patsy's second husband Gordon Dale wrote to MI5 demanding that their agents be hauled off; and in 2006 Robert Green met ex-MI5 Director General Dame Stella Rimington in Christchurch, New Zealand, gave her a dossier on Patsy and asked her to help, without success. A group of New Zealand and British women set up support groups writing letters (pdf) to Irish and other politicians, police, MI5 (pdf) and Amnesty International in support of the Dales. Former MI5 agent Gary Murray published Patsy Dale's Affidavit in his 1993 book Enemies of the State which also included Trina Guthrie's Affidavit detailing what a prison inmate told her he had heard about 3 men and a woman who had been involved in Hilda's abduction and murder.