Prince Philip
See: Diana
[2012 July. vid] A Report from the Proxy to the Throne of England The fake Royals and the true King of England. Jim Fetzer: "Wow, Jim, you wouldn't believe me, this interview that Greg just gave me is astonishing, absolutely fucking astonishing." [Greg Hallett]
Transcript from the Greg Hallett Report No 1

[2011] Rev. Kevin Annett - Genocide of Canadian aboriginals at 25 million; 50,000 children now missing; Key witness William Coombes assassinated by Crown and Vatican agents Rev. Kevin Annett sets out the prima facie evidence for Queen Elizabeth and Prince Philip's personal involvement in the disappearance of 10 aboriginal children abducted by them from a residential school in Kamloops, BC in the period Oct. 5 - 13, 1964 and never seen again in their lives.
[2006] Prince Philip pictured at Nazi funeral
[2009] James Hewitt Not Charles Prince Harry's Bio-Father by IAN HALPERIN "Bloody hell, Harry should call James his real father," the relative said. "It's the biggest lie in Britain since Neville Chamberlain assured the world some seven decades ago that Britain and Germany would never go to war. Prince Philip told James he'd kill him if he ever admitted the truth. That's why he keeps denying it."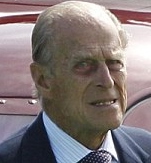 http://youtu.be/KLIl-eD7I94
http://www.dailymail.co.uk/news/article-1388319/Queens-visit-Ireland-Gerry-Adams-demands-Monarch-grovel-more.html
Next King William Arthur PHILIP Louis... WHO's Your Daddy ???
Royal Wedding Aftermath Part 1: Consort-Prince Philip-Another One Bites The Dust