THE SEX COLLECTORS - How the World is run on Shame - Vol. III, HEROIN TICKET
a book by Greg Hallett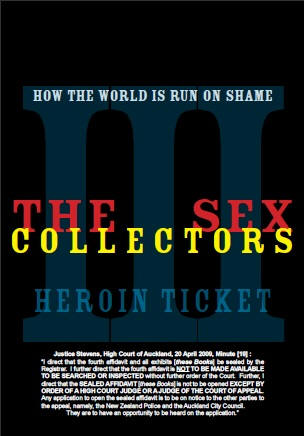 http://www.theworldoftruth.net/ http://www.greghallett.com/
2010
---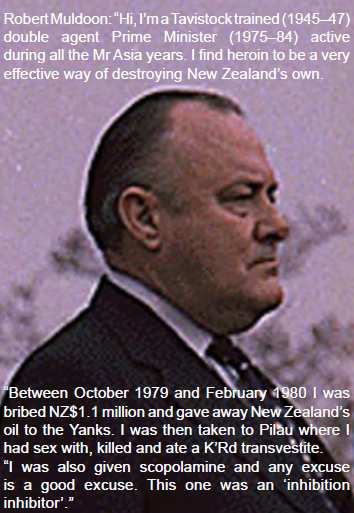 After near bankruptcy post-WWII, Monaco's bank was taken over by Aristotle Onassis. Monaco then became a meeting point for drug shipments, washing drug money ... and a tax haven. .........Jacques Cousteau was removed as Princess Graces lover by Prince Rainier. He bargained for a fully equipped deep-sea exploration ship complete with all the film gear to make documentaries. This gave Prince Rainier the required space to traffic. Princess Grace was then killed in 1932 as a warning from the Sicilian Mafia to Prince Rainier whose drug shipment tax through Monaco became too rapacious. RAF Signals Staff on Cyprus/Crete intercepted and decoded the operational order to tamper with her Rover 3.5 which then fell down a 10 foot bank. She survived, but died in hospital. Jacques Cousteau was then awarded the American/Jewish Medal of Freedom in 1985. Pope John Paul II got his in mid 2004. Prince Rainier was sick from December 1999. hospitalised from 7 March 2005 and died of heart and kidney failure (72) on 6 April 2005. so he had been out of the picture for the Afgahan wars, the NATO takeover, and the final two months of shipping and preparations.
At a private party in Clapham. London, in 1986, the Treasury Financial Secretary Norman Lamont revealed that Gordon Brown was a practising paedophile, and his activities were known to British, American and Israeli intelligence services, Rupert Murdoch, and his senior editor at the Sunday Times. Lamont had been the director of Rothschild Asset Management at N M Rothschild & Sons. He told this to the British television media scriptwriter, Mike James. Norman Lamont was then elevated to life peer as Baron Lamont of Lerwick in 1998, and promoted to Chief Secretary to the Treasury in 1989, and Chancellor of the Exchequer in 1990. Scriptwriter Mike James was then run out of the UK and lives in exile in Germany, and sometimes Africa, etc. From 1936 to 2003, Gordon Brown's name popped up again and again related to paedophilia, paedophile rings, and the 1996 Dunblane Massacre of 16 school children and their teacher.
Lord Cullen (SS)-who had physically walked Thomas Hamilton to the massacre, and therefore an accomplice to the mass murder, and most likely his Manchurian Candidate controller-was then made the judge who conducted the inquiry into the Dunblane Massacre. To add insult to injury, it was known as The Cullen Inquiry (1996) and he was titled Lord Cullen for the duration. 12 years before he was actually elevated (2007/08). Named and implicated were: Attorney-General Lord Peter Henry Goldsmith"; Secretary of State for Scotland Michael Forsyth (SS)fS: George Robertson (SS); Secretary of State for Health Alan Milburn; Robert Bell (Chairman of the constituency party at Edinburgh Pentlands/ friend and associate of British Foreign Secretary Malcolm Rifkind); the flamboyant homosexual Peter Mandelson'6 (now Lord Mandelson/ paedophiles are elevated); Tony Blair'7; Gordon Brown (from at least 1986); and many of Gordon Brown's senior and junior ministers. They were given free licence to engage in paedophiliac activities, and were actually protected by the British intelligence services. This is on-going.
Monica Lewinsky graduated with an MA in Social Psychology from the London School of Economics, which is where MI-6 trains its foreign saboteurs. Her thesis was 'In Search of the Impartial Juror: An Exploration of the Third-person effect and Pre-Trial Publicity'. The Lewinsky Affair was initiated, operated, and protected by Israel. Monica was a Polish Jew and when the Mossad rings, all they want to know is "How high do I jump?" Monica Lewinsky was a Mossad asset Further proof came when Israel announced it was looking after her phone security