Tila Tequila
Multiple personalities
Abused celebrities
[vid] Tila Tequila as Jane Cordovez (Miss Tila Tequila as Her Alter Ego Jane (Violent Latina))
[vid] Tila Tequila Went Crazy and Says "Jane Tried To Kill Me!"
http://bigscreendeception.blogspot.com/
http://starcasm.net/archives/24808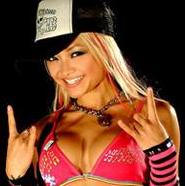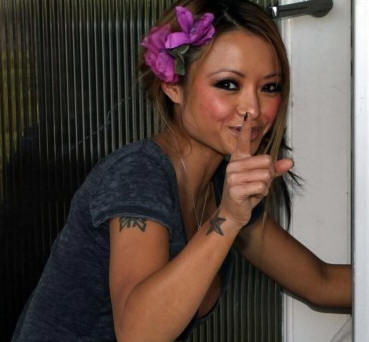 Silence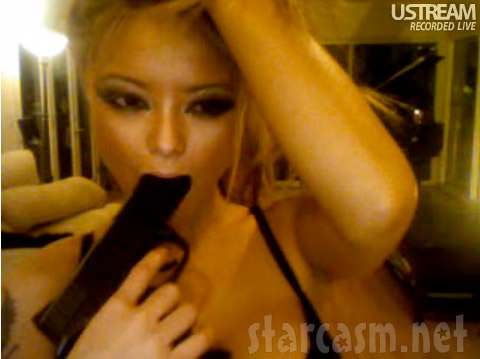 Suicide (Knife & Gun)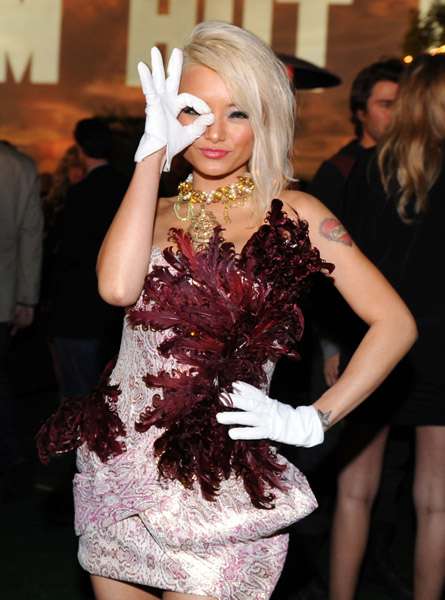 666 hand sign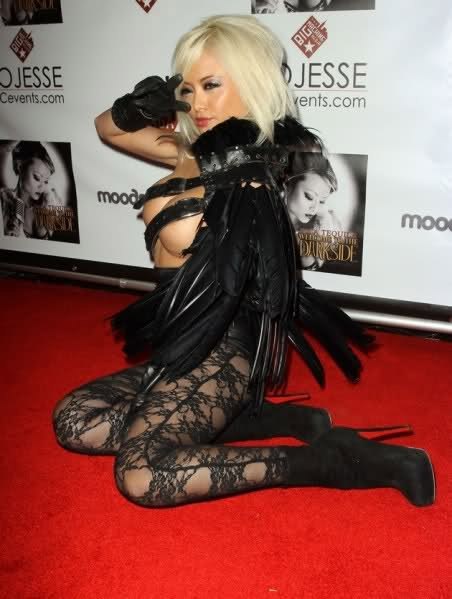 V Sign All seeing eye (people)
" 'She nearly died': Reality TV star Tila Tequila 'had drug overdose after suffering brain aneurysm'

Reality television personality Tila Tequila almost died after overdosing in drugs following a brain aneurysm, it has been reported.

According to RadarOnline the glamour model was hospitalized for a week after the terrifying incident.

The 30-year-old was released from the hospital today, and according to a source the 4'11" A Shot at Love with Tila Tequila star shed a stone-and-a-half, and is now just 78 pounds.

The source said: 'It was terrifying for Tila and death was knocking at her door.

'She was in two hospitals for the span of a week and is still not in perfect health, so she's going to check into an outpatient program.'

The incident happened after the former MTV star suffered a aneurysm in the middle of the night, which is when one of the arteries in the brain bulges outward abnormally.

The condition made Tila, who lives in San Diego, act irrationally, and she took two bottles of unspecified heavy prescription drugs due to the pain.

The insider added: 'Tila threw up all over her bed after overdosing and felt like she was dying.

'She was screaming for help, and in desperation, broke her bedroom window and attempted to jump out.

'Finally a friend came over after getting a strange text from her and found her convulsing on the bed.

'He called an ambulance and she was taken to the hospital.'

The failed singer was hospitalised just in time, and after being stabilised was kept under intensive care all week.

However it seems she may have been left with permanent damage due to the episode.

The insider said: 'It's sad to think she may have some permanent brain damage. She still can't fully speak properly.'

Tila was born to a Vietnamese family in Singapore, but they moved to Houston, Texas when she was a year old.

She launched her career as a glamour model after being spotted by a Playboy scout, before moving into more mainstream mens magazines and reality television.

Her manager refused to comment to MailOnline about the incident."

---
Wow. Tila is an interesting case. She was involved with american heiress Casey Johnson before she died, she was found dead, something to do with her diabetes it was said.

Casey was big pals with Paris Hilton. Nicky Hilton and Bijou Phillips went over to Tila Tequila's house to take away Casey Johnson's two dogs after she died, after harassing her, and telling her they'd break in if she didn't let them have the two dogs. Tila blogged that she believed they wished to kill the dogs and bury them with Casey.

Read some more on the sickening hilton family here: http://pseudoccultmedia.blogspot.com/2009/07/hilton-hotel-one-night-in-paris.html




Tila has also blogged openly about the illuminati involvement in the music industry.

These are the words she wrote:

Ok first of all, do you guys notice how lately, music video's have a VERY DARK AND SATANIC vibe to them?? For instance a few years ago, pop music video's were fun, sexy, cute etc. Sorta like when Britney Spears was at the peak of her career and had fresh pop music video's like "Stronger" or "I'm a Slave For You" "Don't Let Me Be the Last to Know" etc. You get my point. Compare music video's from back then until just now. VERY RECENTLY in the past few years. ESPECIALLY once Lady GaGa stepped on the scene, all the music video's has turned very DARK & SATANIC! I am not joking.

skulburn.gif

Even Beyonce is now in on it. I don't want to tell you all of what I know, RIGHT NOW, because "THEY" are watching. As a matter of fact, I had a HUGE battle with "THE OTHERS" for a long time and I must admit, they are powerful. But there needs to be someone, anyone, to stand up against them and for our world to be restored back into peace and harmony once again.

Hmmm… How can I put this. Well, all of Lady Gaga's Video, even Beyonce's new video, and XTINA, Miley Cyrus. They all are all of a sudden very DARK & SATANIC! There are TONS of hidden messages in the video and symbols that prove that they worship satan. Please don't take this as a joke. It is not and it is serious. The Government even now has a way to send out frequencies on your TV that you cannot hear, yet it highly affects your brain and mixed in with all the visuals from the music video's, you become hypnotized without you even realizing this. That sounds crazy right? Well it is true. I have been studying about this for the past 7 years now and kept quiet about it for a long time, except when I chat with other groups of people I know that also know about "THE OTHERS" if I told you the ENTIRE THING, it will really blow your mind away, but I feel it is SO IMPORTANT for people to know what is happening to them.

Unfortunately I only got that from another site, but the links to the original blog no longer exist so I HOPE that is legitimate.


She certainly is an insider, with very dark connections PLUS speaking openly about such taboo subjects in the face of the elite, which is INSANELY rare as we all know. One might say she's now blacklisted by the elite's and most certain a target for corruption and even death... http://forum.davidicke.com/showthread.php?p=1060663390&posted=1#post1060663390
---
HERE'S WHAT TILA SAID:
http://forum.davidicke.com/showthread.php?p=1060664807&posted=1#post1060664807
Quote:
Originally Posted by sxmrx View Post
I'm not sure if this has hit MSM yet, but either Tila Tequila, just got her game, or she lost her brain.

http://www.afterellen.com/node/74553?page=2#comment

A choice quote from Ms Tequila..

"You would be SHOCKED if I told you which celebrities has the same bloodline as the "DEVIL" God I wish I could tell you more. But for now, i will stop and continue another time.

Have you guys heard the term "SELL YOUR SOUL TO THE DEVIL" and you get whatever you want? Well that's actually true, however the "DEVIL" is real. Rihana, Lady Gaga, Beyonce, XTINA, Miley Cyrus, and yes even Taylor Swift amongst hundreds of others who are apart of this allegiance."


Bloodlines?

When did she wake up?

Another from her blod at misstilaomg.com

""Dear Tila Army,

So as you all know, my recent post about the massive group of people in the "INDUSTRY" who are all apart of the "SATAN WORSHIPERS & IS PART OF THE SATAN BLOODLINE MONARCHY"
Has caused quite the commotion. Already A LOT of people are starting to speak out about it, now that I am because a lot of people are afraid to talk about it, in fears of what may happen to them because, as I told you, "THE OTHERS" are VERY POWERFUL and EVIL people who can do things to shut you up FAST! So that is why a lot of celebrities, and everyday people are afraid to speak about this, but I AM NOT AFRAID! I FEEL THE WORLD NEEDS TO KNOW THE TRUTH AND I AM SO HAPPY TO KNOW THAT A LOT MORE PEOPLE ARE COMING OUT AND SUPPORTING ME ABOUT THIS! WE ALL NEED TO STICK TOGETHER IF YOU KNOW ABOUT IT TOO SO THAT WE CAN BEAT "THE OTHERS" AT THEIR OWN EVIL GAME!!!

With that said, I was going on about it last night on Twitter, and I made some new friends who are now part of my TILA ARMY. The Army that FIGHTS FOR THE GOOD IN THE WORLD…..NOT EVIL. So Army Family, I would like to introduce you to the biggest TILA ARMY MEMBERS who have just joined our family! Not only are they GOOD PEOPLE, such as we are, THEY TOO, know about "THE OTHERS" and has been so supportive of me and I a forever grateful, and the fact that they have a massive Celebrity Gossip Blog as well, shows that they really want to join forces and tell the others "FUCK OFF!"

Of course even the blog that has published the story treats it with humour, akin to that 'humour' applied to the Britney head shaving incident.

I'm not quite sure where I stand on this, Tila recently looked uber-stepforded.


Therefore I open the floor.....

Also if mods feel this post to be better served elsewhere feel free to move it. thanks.
HERE SHE IS ADDRESSING THE ILLUMINATI:
Quote:
Quote:
Now let's get down to business shall we. This is not a letter to my fans nor my haters nor anyone else relevant to this blog nor pop culture. This is an open letter to.. AHEM.. YOU! Yes, YOU! I have known about you for quite some time now, and I do know who is with you. I have always been on the other side of "YOU AND YOUR TRAINED ONES" however, even with all that power you have and all of your trained ones, I still, all on my own, have my OWN POWER, and MY OWN TRAINED ONES. So how about it? Would you like to cut a deal? It would be very smart of you to do so as out of all of your "TRAINED ONES" I am the smartest of them all. The most outspoken of them all, with many faces and allure. Captivating and Enchanting people and luring them in is quite easy for me. I need no training in that area. However you spend a lot more time on your OWN "TRAINED ONES" to do what I was born to do NATURALLY.

So, I am writing this offer to you once and once only. I have more to say but we can discuss in private. You know how to find me, as I know you have been following me for quite some time now and have been setting me up with many "OBSTACLES" to which I surpassed them all. Sure you can just kill me off, but wouldn't that be a little too obvious? Why am I writing this for all the public to see? well that is because I don't care and they do not know what I speak of. However, i know YOU know what I am speaking of. So go ahead. Let's cut a deal and meet half way. What I can do is a million times more powerful tha what your "TRAINED ONES" can do. Trust me. I know you have followed and watch my career very closely. You're the only ones who KNOW, I know EXACTLY what I am doing.