Lothar Hirneise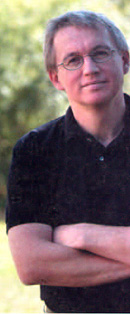 [President of People against Cancer Germany ( www.krebstherapien.de ), director of the German holistic Cancer Information- and Consulting Center ( www.dgk-buoch.de ) and author of the bestseller: Chemotherapy heals cancer and the world is flat (www.nexus-book.com).]
[2003] An Interview with Lothar Hirneise by Tijn Touberó08/2005 (Originally Published 10/03)
[1998] Alternative Cancer Treatment Researcher Lothar Hirneise Interviews Dr Johanna Budwig
Book
[2008] Chemotherapy Heals Cancer and the World is Flat by Lothar Hirneise
Quotes
Dr. Johanna Budwig is rightly known far beyond the borders of Germany. Her ingenious, simple, and effective oil-protein diet has found adherents throughout the world and it has helped many people to particularly better deal with their cancer illness.
I had the great good fortune of spending many days in discussion with her over a period of several years, of being able to study her extensive case histories, of giving joint presentations with her, and of thus gaining an understanding of nutrition for myself that extended far beyond that which I was previously able to find in the usual literature. But what was most convincing to me in my activity on the executive board of Menschen gegen Krebs (People Against Cancer) in Germany was the oil-protein diet. Hardly a day goes by when I do not talk with people on the phone who have changed their diet along the guidelines provided by Dr. Budwig. I am party first-hand to how successful this nutrition therapy is. I consciously use the term nutrition therapy and not cancer diet because I think it would be an injustice to Dr. Budwig to not to distinguish her scientifically grounded oil-protein therapy from all the diets that are offered around the world.
For me the oil-protein diet always serves as the basis of a cancer therapy and please understand that I am not just simply writing this, but that I have carefully chosen my words, as I have become familiar with more than 100 different alternative cancer therapies in recent years, and I have investigated many of them. When Dr. Johanna Budwig died the cancer scene lost one of the last great scientists of the last century, and it behoves each of us to carry her legacy to future generations, so that they as well can profit from the oil-protein diet.