Children in meningitis jabs alert
Daily Express June 12, 2000
Review is urged after thousands suffer reaction
MAJOR safety concerns over a new meningitis vaccine are to be raised in Parliament this week after 5,000 children suffered adverse reactions to the new drug.
Some youngsters were so badly affected they had to be airlifted to hospital as health officials gave conflicting accounts to the Daily Express about the extent of the problem.
The Chiron jab against the meningitis C strain of the brain infection was introduced a year ahead of schedule last autumn in a programme aimed at immunising 13 million children.
It has been credited with a dramatic reduction in the number of new cases, but figures from the Government's Medicines Control Agency also record thousands of complaints about side effects. These include children having fits, severe headaches, and blackouts shortly after being injected with the vaccine.
One disturbing element has revealed that the majority of complaints related to younger children aged between 10 and 12.
David Drew, the Labour MP for Stroud and secretary of the all-party Commons meningitis committee, is so concerned he will raise the case of Chiron in the Commons with the Department of Health.
His Stroud constituency was the focus for a large cluster of cases in the early 1990s and it is there that the Meningitis Trust was founded.
Mr Drew said yesterday: "I shall be putting serious questions to the Department of Health when I return to the Commons tomorrow and I will table a written question. In the light of these reported reactions I will be asking what measures will be taken.
"The Department of Health was pushed forcefully to bring the vaccination in as soon as possible. There was pressure to inoculate students before they returned to university last September.
"It's difficult to say whether they were too hasty because they were under a lot of pressure to get the programme in place.
"We were led to believe this vaccine had been extensively trialled and we have no reason to think it hasn't been but if there are side effects we have to learn about them and think quite hard about who gets vaccinated."
Shadow Health Secretary Dr Liam Fox added: "Meningitis is a horrible disease that does strike a lot of young people in this country "We take the view that the inoculation programme is of great importance in protecting youngsters. Like the DoH we will be monitoring any developments closely." The DoH confirmed it was monitoring the situation and in an extraordinary move denied an earher statement saying it was carrying out an urgent review of the immunisation programme.
A spokesman attempted to quell fears about a problem with the vaccine, telling the Daily Express:
"Thirteen million children and young people have been given this inoculation and we look at the number of reactions in that light. Dr David Salisbury the head of the programme, does not believe there is a need to be concerned. I spoke to him before he flew off to he US this morning for a conference and he says he is pleased with the way the programme is going. We think it has so far led to a 70 per cent reduction in the C strain of meningitis although it is still early days.
Most of these reported reactions are very mild and they are reported reactions not confirmed reactions."
But the number of complaints about the vaccine since its introduction in schools eight months ago is less than a thousand greater than the total number received in the 37 years of the whooping cough inoculation programme.
It also dwarfs the number of parents who have raised concerns about the MMR jab for it measles, mumps and rubella.
Nationally 4,764 children have reportedly suffered advers reactions following the Meningitis C inoculation - around one in every 3,000 cases. Symptoms vary from headaches to epileptic fits and blackouts. Only 5,750 reactions have been reported for the whooping cough vaccine in 37 years.
Ashley Howells, 12, of Gloucester was given the meningitis jab at Easter but he has been kept away from school since after suffering fits. Ashley was hospitalised for two days and placed on medication after collapsing. His mother Jean said: "He was poorly immediately after he had the injection at school. He had colds ,which he never gets, ear infections, headaches and kept falling asleep. I put it dovwn to the weather and his age but then he started having funny hand movements. I later learned these were seizures and then about three an a half weeks ago he had a major fit. He just collapsed as he was going to play golf with a friend.
"He is not well enough t go back to school. He still feels tired and unwell. If children are suffering from the effects of these vaccinations then I think it is something that needs investigating."
Kevin am Nicola Hall' daughter Rebecca, 12, has suffered blackouts and headaches since receiving the jab. She felt faint and collapsed two hours after she was given the Chiron inoculation at school in Midsomer Norton, Somerset. Her father said yesterday: "Before Rebecca had the vaccination she was fit and healthy. I don't feel her case has been treated seriously I'm not in favour of the immunisation programme being stopped, but we don't want these side-effects being treated as if it were a migraine."
The couple have now stopped their elder daughter Charlotte, 14. from having the injection.
Last week Michael Wookey, 10, of Wells, Somerset, was airlifted to hospital after he had a severe reaction to the jab. TV doctor Mark Porter said he welcomed the review, saying it was important to keep a close check on mass vaccination programmes.
He added: "The programme was rolled in very quickly although it was tested on 20,000 people before it was introduced. And when you are vaccinating 15 million people in a year you are bound to get the odd reaction."
Julia Warren, of the Meningitis Research Foundation, added:
"News of adverse reactions is a concern. They should be reported so scientists can look into them."
•Babies whose parents smoke are more likely to harbour the meningococcal bacteria, putting them at a greater risk of meningitis, say scientists at Edinburgh University.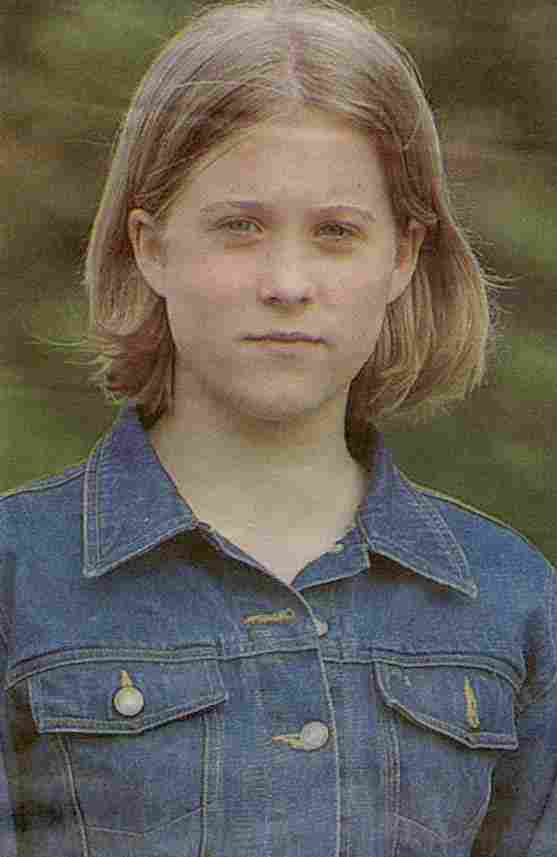 VICTIM: Rebecca Hall has had blackouts since having the jab
[Home] [Meningitis]