Epilepsy & vaccination
[back] Vaccine disease
See: Seizures
[2010 May] Vaccine May Trigger Early Start of Infant Epilepsy, Vaccine Apologist Shrugs Off Science
[2010 may] Certain vaccines have been known to cause epilepsy for years By Christina England
In 1998, federal public health officials at the National Vaccine Injury Compensation Program, Public Health Service (Pediatrics; March 1998) found that a causal relationship exists between live measles vaccine and encephalopathy after analyzing cases of children who received measles vaccine alone or in the combination MMR shot and, within 15 days of vaccination, suffered neurologic signs that progressed to death or mental regression, retardation, chronic seizures, motor and sensory deficits and movement disorders.---BL Fisher http://www.nvic.org
[2009 Sept] Two thousand schoolgirls suffer suspected ill-effects from cervical cancer vaccine Within four days of the third injection in March of this year, Stacey suffered an epileptic seizure, followed by 17 more in the following week. She has now been diagnosed with a brain injury, caused by inflammation of the brain, and is being treated in an NHS rehabilitation unit in Birmingham, which helps her with basic tasks like making a sandwich. Seizures are minimised by five types of medication, but her memory is badly damaged. The family has been given no explanation for how the damage occurred. Mrs Jones, 44, said: "She was such a lovely, happy go-lucky girl, now she is just a shell. "When we go to see her, she can't remember what she has just eaten for tea. The impact on her and all of us has been absolutely devastating. I feel she has been used as a guinea pig."
[2009 June] In Memory of Marina McQuaig Marina passed away at the age of eight on November 26, 2008. Marina suffered from a severe seizure disorder precipitated by vaccination and re-vaccination.... "I was given a flu shot with thimerosal [a mercury-containing preservative] when I was eleven weeks pregnant with Marina.....I avoided using asthma medication because I didn't want to harm my developing baby, but then I had to use it because the flu shot gave me oculo-respiratory syndrome and I couldn't breathe.....Marina was born with cutis applaisia [improper skin development] on her hands and feet, which to me is an obvious result of the vaccine because the last layer of skin forms at around the eleventh week of pregnancy.
At two months she was diagnosed with epilepsy but she usually would never have more than one or two seizures a day. Because health authorities do not withhold vaccination for something they consider such a minor health problem [ie an evolving neurological condition], Marina was injected with all the usual infant vaccines on schedule at 2, 4, 6 and 12 months. Looking back, she did have reactions to most of the vaccines but we never linked it the way we should have.
At 18 months, Marina was due for the seven vaccines given then: diphtheria, pertussis, tetanus, polio, Haemophilus Infiuenzae B, chickenpox and meningococcus. She had been free of seizures for a year except for one possible seizure we didn't see but suspected two weeks be­fore the 18 month vaccines.
We told our paediatrician and the health nurse about this but the nurse told me they changed the vaccine and it no longer affected seizures. At the time of the vaccines Marina had a cold. I kept asking the nurse if it was all right to go ahead. She said yes - just give Marina Tylenol for the next twenty four hours."
The result was: a two week stay at Children's Hospital with one week in the ICU; unremitting seizures followed by seizures almost daily, up to more than fifteen per day; Marina came close to death 60 hrs after the seven doses. Unbelievably, public health carried on as if nothing had happened."
.......because public health denies any connection, what's happened to Marina will not go to 'statistics' to help prevent the same thing happening again. I hope one day. if enough parents continue to tell their stories, our children will be protected."
FLU VACCINATION NEWS FROM JAPAN
Childhood epileptic seizures and cerebral palsy induced by hepatitis B vaccines: Case report
[Oct 2006 vaccines] My baby boys epilepsy
[Media April 6, 2004] DID MMR GIVE MY SON EPILEPSY?
[Media Feb 2004] Payout scandal of children left disabled by jabs
MMR (Private Eye 18-31 Oct 2002)
[Media Uk, Oct 2000, MMR--epileptic with severe learning difficulties] Parents in vaccine plea (Nicola Prentice)
[Media Sept 2002, DPT--epilepsy and brain damage] Father joins legal battle to highlight vaccine risks (Sara Yendle)
[Media MMR 97] Why play Russian roulette with your child's life?
[Media 96 DPT--epilepsy, cerebral ataxia] Jab that damaged our child
[June 2008] HPV vaccine's suspected side effects cause concern; CDC says drug is safe Katherine Kimzey started suffering debilitating headaches, fainting spells and arthritis-like stiffness last November. Six weeks later, the 14-year-old Dallas resident became so dizzy she could barely walk. She was hospitalized and missed three weeks of school. Then, she had a seizure. For weeks, she bounced back and forth between specialists and was eventually diagnosed with epilepsy.
Although he is intelligent and articulate, Matiu's epilepsy remains poorly controlled and he has daily seizures. He cannot ride his bike on the road, nor swim unaccompanied, and is being taught at home, He will never be able to drive or operate heavy or electrical, machinery (Sunday Star-Times April 2, 1995, New Zealand) http://www.netlink.co.nz/~ias/diphtheria.htm
Lauren's story http://www.avn.org.au/lauren's.htm
OhMyGod
This response submitted by SJ in California on 10/13/98.
Email Address:

Kaiser Hospital in California administered something called a HDPT vaccine to my daughter at her 3rd month. Until then she was a perfectly healthy, stunningly beautiful and a fast developing child. At month 6, we started seeing mild seizures. At month 8, she was diagnosed with epilepsy and thereafter Cererbral Palsy. Her MRIs show a malformed and/or atrophied middle cerebral artery and consequent death of surrounding brain tissue. Interestingly, from age 1.5 yrs up until recently (she is now 3.5 yrs) she also showed several unexplained symptoms such as asthma/pluerisy and rickets like inflammation of joints, indicative of some sort of transient auto-immunue response. These symptoms have since subsided...
Am I looking at a vaccine induced scenario here ? http://neuro-www.mgh.harvard.edu/forum/VaccineorDTPInjuriesF/8.6.9810.00AMAUTISMCAUSEDBYDPT
My son also suffered a febrile convulsion 10 days after the MMR jab. Although there was a history of childhood convulsions on my husband's side of the family, my son had never had one before. It was never mentioned to us that convulsions were a potential side-effect of the jab. I agonised over whether to give it to my son and knowing of that potential risk, and the history, may have made the difference. 6 years on my son is now on anti-convulsant medication and I will never know whether the first fit caused the later epilepsy. I feel so desperately sorry for the Fisher family and totally agree that parents must be told of all risks, however slight, so that they are in a position to make an informed decision before they inoculate their child. [2008 Dec] Baby died ten days after being given MMR jab 'because of failure to warn of possible complications'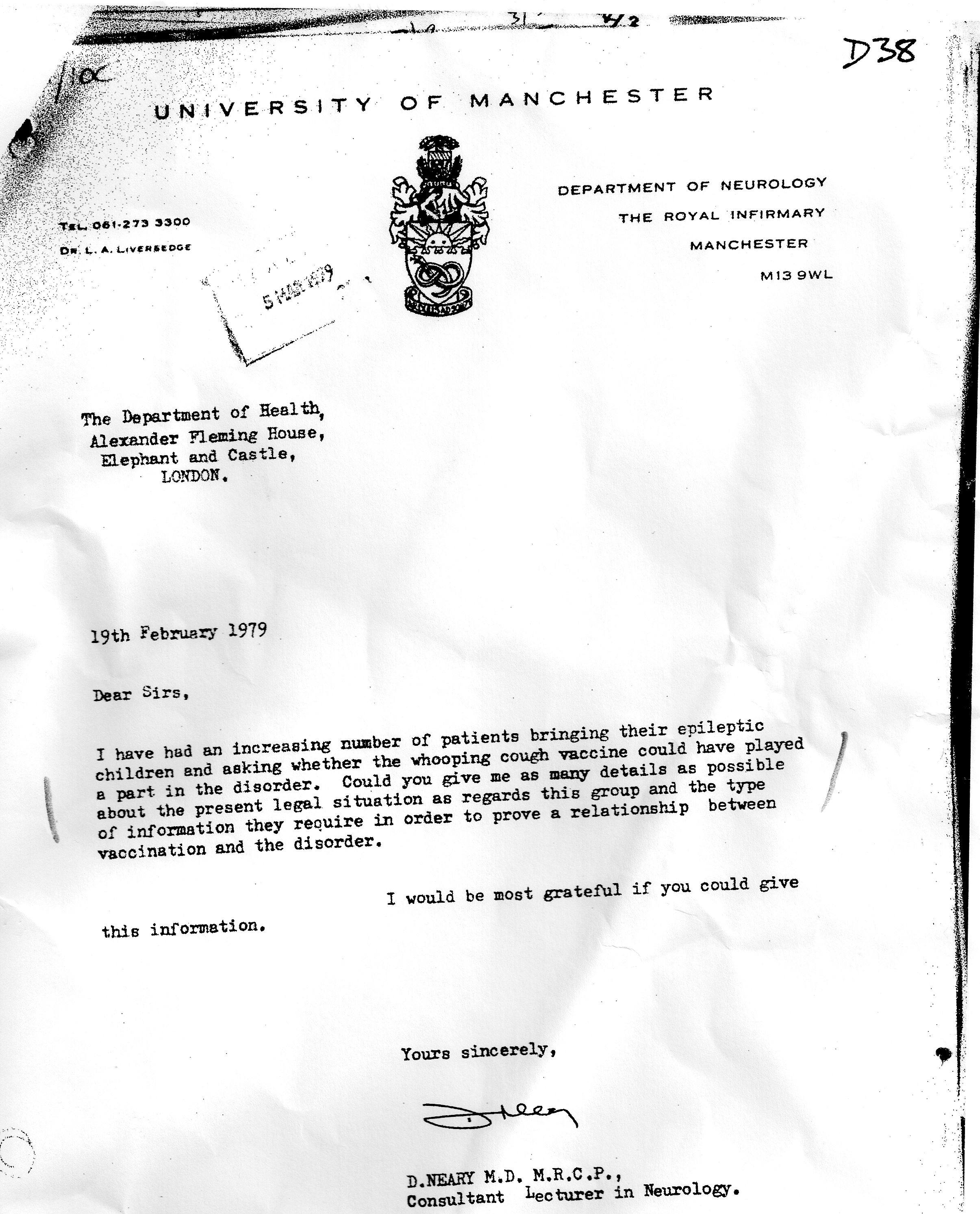 [2017 May] Vaccine Damaged Child Medically Kidnapped when Parents Refuse Toxic Chemicals and Choose Organic Foods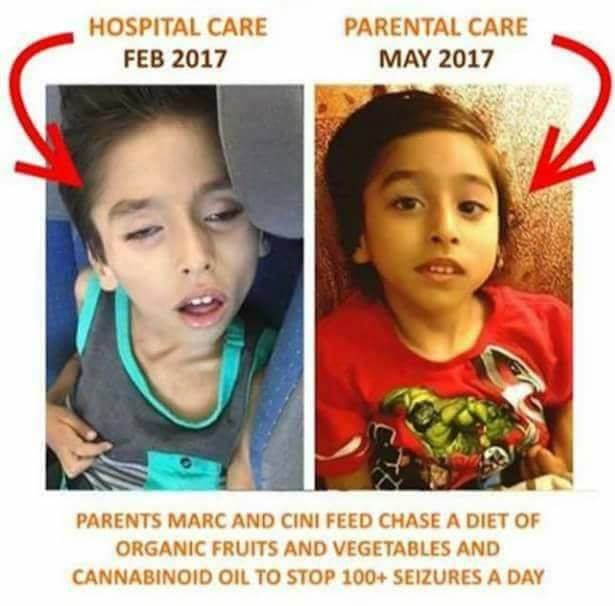 Cannabis [2017 May] Vaccine Damaged Child Medically Kidnapped when Parents Refuse Toxic Chemicals and Choose Organic Foods