Benzodiazepines (aka. minor tranquilizers or sedatives)
[back] Toxic Psychiatry Pharma addiction
"1.5 million Xanax addicts are produced (in the U.S.) each year." - John Steinberg, Medical Director of the Chemical Dependency Program at Greater Baltimore Medical Center. [see]
"The benzodiazepines are probably the most addictive drugs ever created and the vast army of enthusiastic doctors who prescribed these drugs by the tonne have created the world's largest drug addiction problem. – Dr Vernon Coleman
Description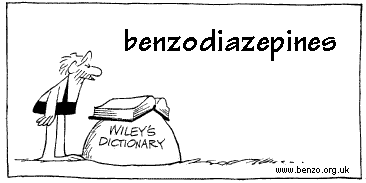 The benzodiazepines (which are considered minor tranquilizers) are a class of drugs with sedative, hypnotic, anxiolytic, anticonvulsant, amnestic and muscle relaxant properties. Benzodiazepines are often used for short-term relief of severe, disabling anxiety or insomnia. They began to be widely prescribed for stress-related ailments in the 1960s and 1970s.
See: ADD
Drug names
Common benzodiazepines are: Valium - Diazepam, Ativan - Lorazepam, Normison - Temazepam, Mogadon - Nitrazepam, Dalmane - Flurazepam, Serenid - Oxazepam, Tranxene - Clorazepate, Librium - Chlordiazepoxide, Halcion - Triazolam, Dormonoct - Loprazolam, Noctamid - Lormetazepam, Frisium - Clobazam, Xanax - Alprazolam, Lexotan - Bromazepam, Clonazepam --Klonopin/Rivotril
Groups
COUNCIL FOR INFORMATION ON TRANQUILISERS AND ANTIDEPRESSENTS (CITA)
VOT (Victims of Tranquillisers)
Benzo.org.uk - Benzodiazepine addiction and withdrawal
BENZACT
www.benzodiazepine.org

Benzo critics
Ashton, DM, FRCP, C. Heather
Gadsby, Joan E.
Peart, BSc, PhD, Dr Reg
Margaret Bell
Articles
[2017 March] Exposed: National disgrace as a quarter of a million patients are turned into DRUG ADDICTS by their doctors Dr Abassi believes that 'many' of the 12 to 13 million people prescribed benzodiazepines every year are dependent
[2012 Nov] Sleeping pill clue to Douglas Hurd daughter-in-law's fatal fall: Mother-of-five may have plunged 60ft from New York flat because of sedatives
[2012 May] The prescription drugs George Zimmerman was taking when he killed Trayvon Martin
[2012 Sept] Dementia risk from sleeping tablets: Pensioners on pills taken by 1.5m are 50% more likely to be hit, warns Harvard study
[2012 April] PSYCHIATRIC DRUGS KILLING SOLDIERS BY HEART ATTACK. MILITARY COVERUP? WHO IS PROFITING? DAUGHTER OF SENATOR WINS DRUG-SUPPLYING CONTRACT WITH THE ARMY By Jon Rappoport a decade ago, the Army wouldn't accept recruits who had taken psychiatric meds, including Ritalin. Now, according to Breggin, the whole policy has been reversed. Soldiers who are heading for the battlefield must agree to take these drugs. If you were mounting a conscious plan to destroy a military force from within, the widespread prescription of psychotropic drugs would be an obvious choice......Here are excerpts from Dr. Baughman's published letter: " [I] opened and financed my own investigation into these unexplained deaths. Andrew White, Eric Layne, Nicholas Endicott and Derek Johnson, all in their twenties, were four West Virginia veterans who died in their sleep in early 2008.... All were on the same prescribed drug cocktail, Seroquel (antipsychotic), Paxil (antidepressant) and Klonopin (benzodiazepine) and all appeared "normal" when they went to sleep.
[2010 Oct] I lost ten years of my life as a middle class, NHS sponsored drug addict...
Social and general costs of iatrogenic benzodiazepine addiction
Benzodiazepines - Time for Action and Accountability! by Joan Gadsby

[October 2003] SOME SHOCKING FACTS ON PRESCRIPTION DRUGS Tranquillizers, Sleeping Pills & Antidepressants by Joan E. Gadsby
[WDDTY 2001] The big tranquilliser cover-up by Margaret Bell
[WDDTY 1997] The scandal of the benzo babies---Margaret Bell of Research for Victims of Tranquillizers
[CITA] Carrying the fight to stop tranquilliser addiction--Pam Armstrong
[Letter BMJ Oct 2004] The cost of progress
Media stories [See: benzo.org.uk - media archive]
[2010 Nov] Drugs linked to brain damage 30 years ago
[2010 March] Agony of the very unlikely addicts: Thousands of over-60s are hooked on tranquillisers that have turned them into virtual zombies
[Media may 2001] Rogue doctors worse than backstreet drug dealers (benzodiazepines)
[Media 2001 Benzodiazepines] Drug 'killing more than heroin' In Scotland in 1998 - the most recent figures available - 114 people died from heroin and morphine overdoses. But 151 died from taking benzodiazepines. In England and Wales between 1990 and 1996, 1,623 people overdosed on heroin, morphine and other opiates while 1,810 died from benzodiazepines.
[Media May 2001] Hidden world of tranquilliser addicts
[Media July 22, 2001] In the womb and hooked on tranquillisers
Haldol (antipsychotic), Effexor & Wellbutrin (antidepressants) linked to mother drowning her 5 children
[Media 1999] More addictive than heroin, yet prescribed to one in four adults. Benzodiazepines can ruin lives...
[Media UK, 1997 Tranquillisers--ADD, epilepsy] Elizabeth Wilson finds a group of parents concerned over tranquillisers.
External
[2005] Overprescribing of of Benzodiazepines: Problems and Resolutions by C. Heather Ashton, DM, FRCP
[2005] History of Benzodiazepines: What the Textbooks May Not Tell You by C. Heather Ashton, DM, FRCP
Benzo.org.uk - Benzodiazepine addiction and withdrawal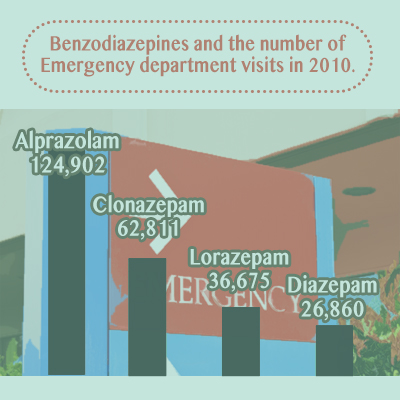 Emergency room visits 251, 248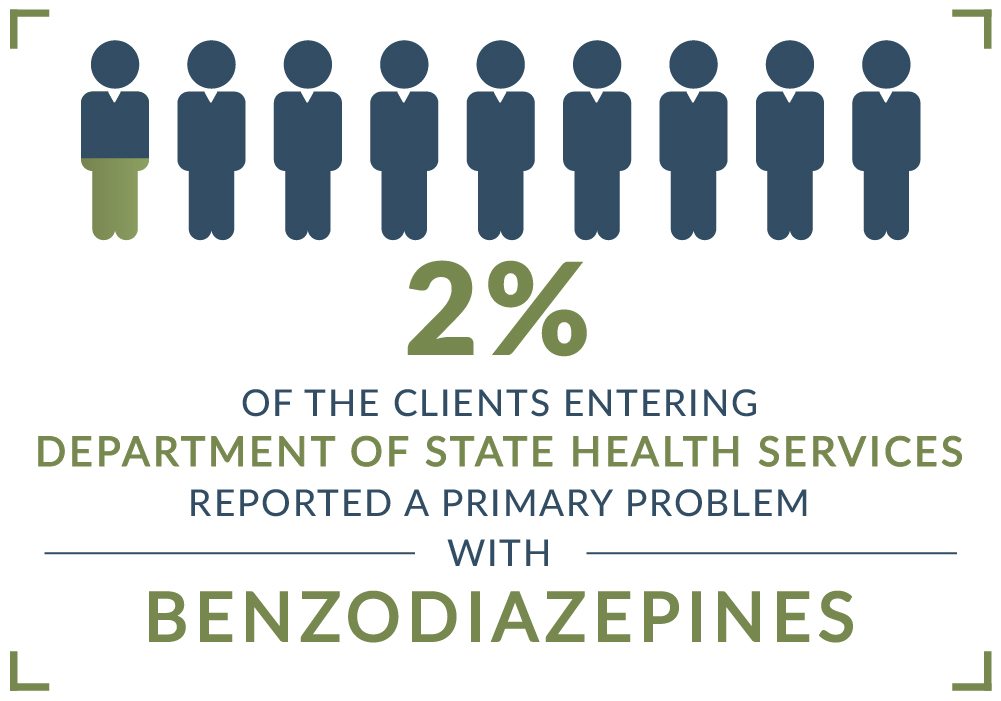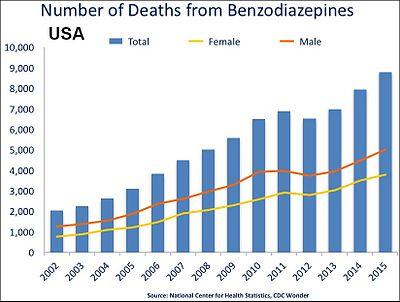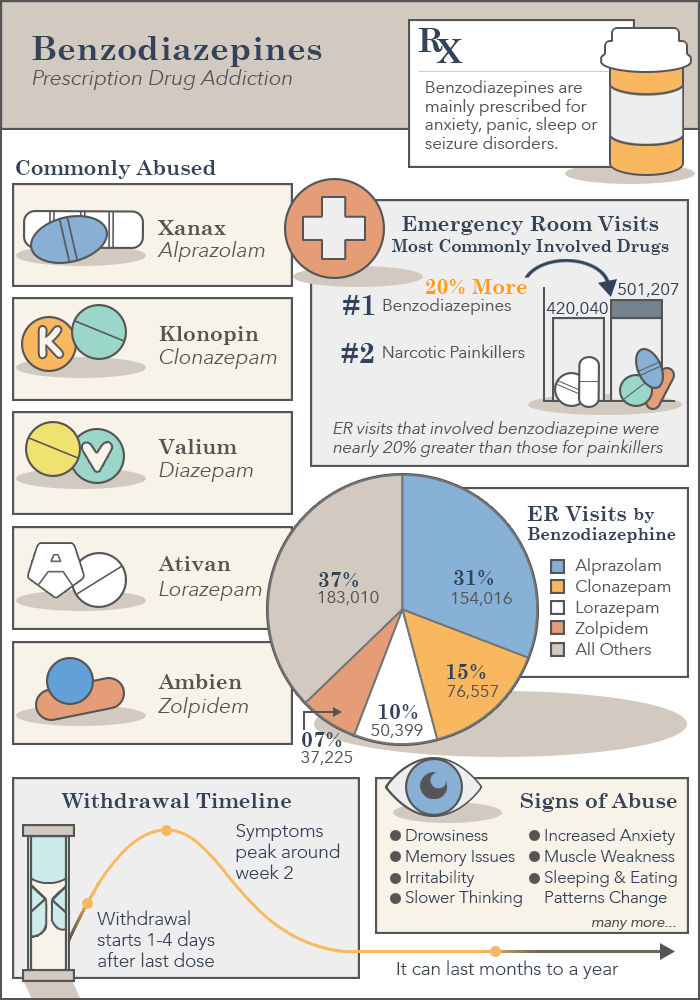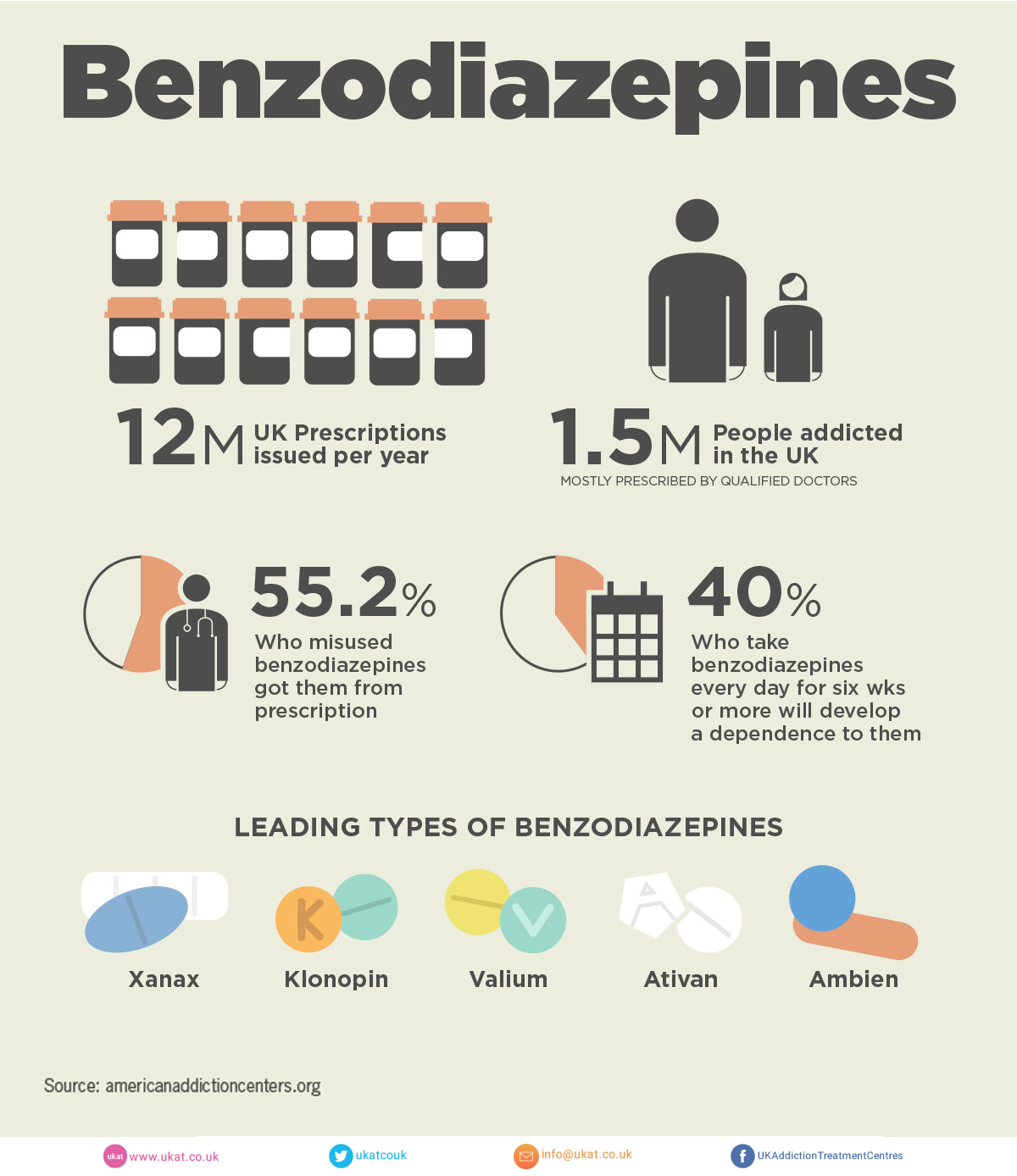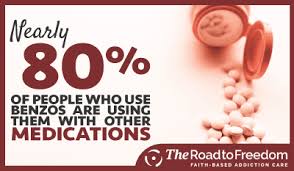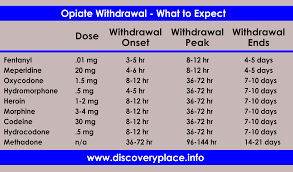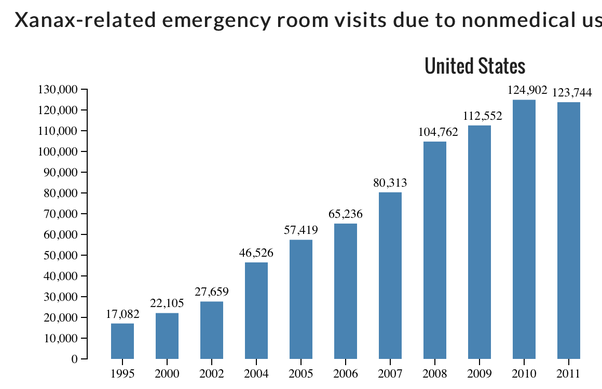 Xanax - Alprazolam