Bob Dylan
Clones Music Doppelgänger
[All 4 videos in the doppels thread of the real Dylan have been removed! Never could stand the voice of the fake one. And why would the real Dylan need to sell his soul?]
Forums: Bob Dylan Replaced Very Early Bob Dylan
http://doppels.proboards.com I think that the real Bob Dylan (Robert Zimmerman) had been disposed of very early: by 1962 or 1963. Its been Fylans ever since, a la the smirking clue movie "He's Not There"...He and his ghostwritten, MK ULTRA songs present a fake "soft"/Soft Power, humane, pseudo-left wing image of the United States of America wrapped in a homegrown, folksy-catchy bohemian package: the message being sold here is "see america isn't such a big bad Nazi-like, warmongering, genocidal capitalist imperialist Meanie after all, 'cause we got .... BOB DYLAN!
...Source of mine worked security backstage/mixing board of recent DYLAN concert. Reports "DYLAN" sucks, was a horrible performer and is obviously a doppel. My source said DYLAN's performance was just so horrible, he judged it couldn't have been "the real" DYLAN.
[2000] Mind Control in the Field of Art by Wes Penre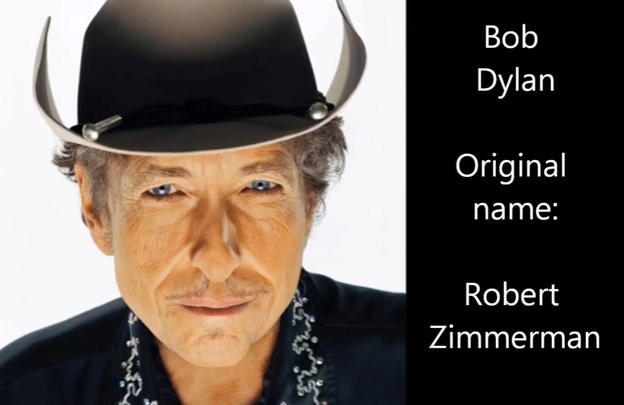 Crypto Jews In The Media, Hollywood, And The Music Industry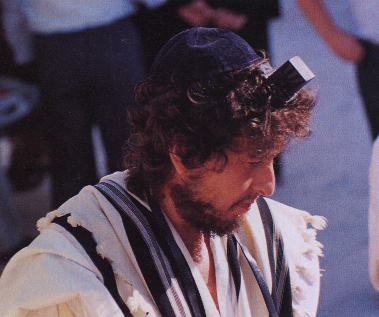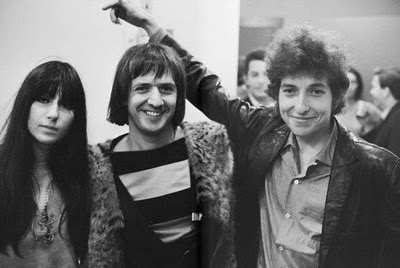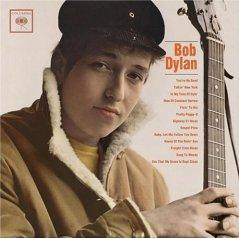 1974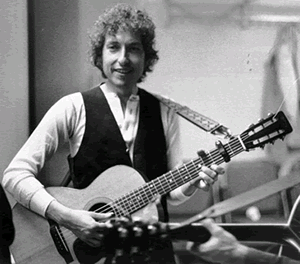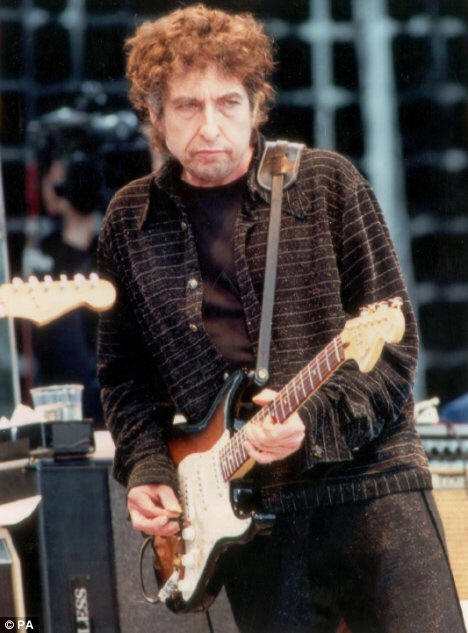 The sold his soul look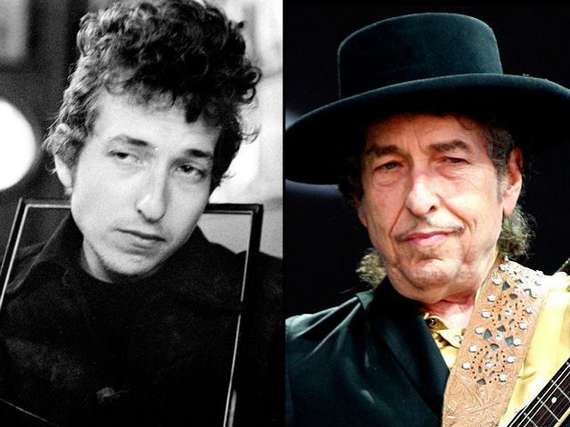 Before and after (visual)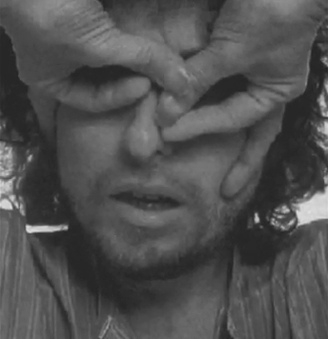 666 hand sign
Bob Dylan
Side one
1."You're No Good" Jesse Fuller
2."Talkin' New York" Bob Dylan
3."In My Time of Dyin'" trad. arr. Dylan
4."Man of Constant Sorrow" trad. arr. Dylan
5."Fixin' to Die" Bukka White
6."Pretty Peggy-O" trad. arr. Dylan
7."Highway 51 Blues" Curtis Jones

Side two
1."Gospel Plow" trad. arr. Dylan
2."Baby, Let Me Follow You Down" trad. arr. Eric von Schmidt
3."House of the Risin' Sun" trad. arr. Dave Van Ronk
4."Freight Train Blues" trad., Roy Acuff
5."Song to Woody" Bob Dylan
6."See That My Grave Is Kept Clean" Blind Lemon Jefferson
Quotes
Like a Western hero, he has given up the sedentary life and chosen the difficult path of his own ideals, made real by noble isolation. "I think you really have to be a Texan to appreciate the vastness of it and the emptiness of it," Dylan says. "But I'm an honorary Texan."
What do you mean?
"Well, George Bush, when he was governor, gave me a proclamation that says I'm an honorary Texan [holds hand up in pledge, laughs]. As if anybody needed proof. It's no small thing. I take it as a high honour."
While Dylan has praised Obama and rhapsodised about Obama's memoir, Dreams from My Father, he's been uncritical of the Bush administration. Almost every American artist has taken a pinata swipe at Bush's legacy, but Dylan refuses. He instead looks at the Bush years as just another unsurprising incident of dawn-of-man folly. "I read history books just like you do," Dylan says. "None of those guys are immune to the laws of history. They're going to go up or down, and they're going to take their people with them. None of us really knew what was happening in the economy. It changed so quickly into a true nightmare of horror. In another day and age, heads would roll. That's what would happen. The rot would be cut out. As far as blaming everything on the last president, think of it this way: the same folks who had held him in such high regard came to despise him. Isn't it funny that they're the very same people who who once loved him? People are fickle. Their loyalty can turn at the drop of a hat."--Sunday Times magazine 24.5.2009
Joni Mitchell said in 2010, referring to Dylan: "He's a plagiarist, and his name and voice are fake. Everything about Bob is a deception. We are like night and day, he and I."
After Dylan's accident he went thru a political change . He dropped the broadside lyrics grating on the nerves of the establishment. The Covert War Against Rock by Alex Constantine
Bob

F

ylan Admits He Sold His Soul to the Devil
Selling Soul
Bob Dylan had no motorcycle accident, says Dutch artist
Posted on : 2008-05-30 | Author : DPA
News Category : Entertainment

Amsterdam - Bob Dylan's much reported motorcycle crash in 1966 never actually happened and the pop icon went in rehab instead, according to a new book published on Friday. Dutch painter and author Jan Cremer claims to have seen Dylan during the detoxification process. Cremer, 68, makes his claim in his book, Ik, Jan Cremer III, that went on sale in the Netherlands.

In the book, Cremer writes about his life in the Netherlands and New York in the 1960s when he lived a wild life, mixing with the stars of the pop music scene.

In the 1960s, Cremer lived in the Chelsea Hotel in New York where Dylan also had a room. This is where Cremer allegedly saw Dylan suffering from the detox process.

Dylan was known to have used drugs to help him cope with his punishing lifestyle. After the motorcycle accident on July 29, 1966, Dylan remained out of the public eye for almost two months, raising questions about what happened to him.

Rumours increased in later years, but Dylan always insisted he did no go into rehab.

Dylan's music changed radically following his return. Also, the frequency of his concerts was reduced substantially.

Dylan always said the accident had made him understand that his family came before his music.


Print Source :
http://www.earthtimes.org/articles/show/....tch-artist.html
After the mysterious, no public medical/police documentation-record-"accident" Dylan was out of the public eye for over a year and a half (conveniently at the height of the anti-Vietnam war protests, when his persona would have been a natural leader-inspiration to the left and youth), not just "two months" as 'earthtimes" article says above!

This "detox" story is b.s. methinks, designed to cover for the anomalies arising from the fact that "Bob Dylan"was a role acted by different imposter Fylans. http://doppels.proboards.com/index.cgi?board=general&action=display&thread=89
Bob Dylan Retains Same Illuminati Law Firm as George W. Bush in Fifteen Year Plagiarism Law Suit.

Also suppresses Plaintiff's First Amendment Rights acquiring a protective order designating all video taped depositions that are incriminating to Dylan confidential

Bob Dylan & his law firm acquired a confidentiality order in a fifteen year plagiarism law suit designating all discovery materials including fifty hours of incriminating video taped depositions as confidential suppressing Plaintiff James Damiano's first amendment rights to warn the public of Judicial favoritism and corruption.

Camden NJ Aug 15, 2009 -Few artists can lay claim to the controversy that has surrounded the career of songwriter James Damiano. Twenty-two years ago James Damiano began an odyssey that led him into a legal maelstrom with Bob Dylan that, to this day, fascinates the greatest of intellectual minds.As the curtain rises on the stage of deceit we learn that CBS used songs and lyrics for international recording artist, Bob Dylan.

Bob Dylan's name is credited to the songs. One of those songs is nominated for a Grammy as best rock song of the year. Ironically the title of that song is Dignity.

Since auditioning for the legendary CBS Record producer John Hammond, Sr., who influenced the careers of music industry icons Billy Holiday, Bob Dylan, Pete Seger, Bruce Springsteen and Stevie Ray Vaughan, James has engaged in a multimillion dollar copyright infringement law suit with Bob Dylan.

As per filed motions "It is judicially uncontested by Bob Dylan and or Bob Dylan's law firms Manatt, Phelps & Phillips , Parcher Hayes & Snyder, Gibson Dunn & Crutcher, Heck Brown and Sherry and Sony House Counsel that Bob Dylan and people in Bob Dylan's entourage have solicited James Damiano's songs and music for over ten years and eleven months.

Interestingly enough District Judge Jerome B. Simandle states in his decision "This court will accept as true Plaintiff's allegations that Sony represented to him that he would be credited and compensated for his work if Dylan used it. Judge Simandle also stated in his decision "Plaintiff has demonstrated a genuine issue of material fact as to whether defendants had access to his work.http://www.jamesdamiano.com/Richard Clarkuslawjournal@gmail.com
Dec 5, 2009, 10:31pm, lindsayjudy wrote: Dylan was replaced in late 1961 or early 1962. There's a YT video (as of now, they might take it off) of him performing A Hard Rain's A-Gonna Fall (1962) and it's his replacement. I can tell by the shorter, more square face (the real Dylan had a roundish, long, narrow face). And the singing style is TOTALLY different. The real Dylan gave more gritty performances.

Also, there's a YT video (as of now) of him in 1961 singing a song called Fixin' To Die. That's kind of a strange subject for a young fellow to be singing about, isn't it?

In the comments section for one of these vids, someone remarked that Dylan looks like Adam Sandler. Since I believe that many or most well-known performers are reincarnated beings, I wonder:
- Doesn't or didn't Adam Sandler sing at his concerts, when he's given concerts?

Just wondered.
beatlies In the 1970 Scadutto biography of Dylan he writes that Dylan's appearance seemed to change often when he lived in London in the 1960s; so much so that he got the nickname "plasticman".... which was also the nickname of Richard Farina (friend of Dylan/Fylan and husband of the much younger Mimi Baez, Joan Baez' sister).

Wondering if Farina served as one of the Fylans; I wrote about that on NIR a long time ago.
John/Fohn Lennon: "I haven't been a Dylan-follower since he stopped rocking. I like "Rolling Stone" and the few things he did then, I like a few things he did in the early days, but the rest of it is just like, you know, McCartney or something. You know? It's just no different. It's a myth."