THE GAS CHAMBERS HOAX
[back] Genocide Rackets (Conspiracies) Zionism
"Care must be taken not to give a platform for deniers… or seek to disprove the deniers' position through normal historical debate and rational argument."
— 'Guidelines for Teaching about the Holocaust' at the Stockholm International Forum, 2000
''In England, by law children are to be taught about the Holocaust...the only historical event whose study is compulsory on the National Curriculum.'' ~ Campaign Against Antisemitism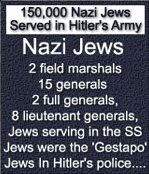 [Facebook intro (2017 March). There isn't a shred of evidence for homicidal gas chambers, only gas shelters or disinfection chambers to kill lice that spread Typhus (hence the use of Zyklon B, Tabun was designed to kill humans), a major cause of death at the time and the reason for all the bodies seen in the mass graves at Belsen, that were used to convince people of Nazi 'death camps.' The gas chamber myth can easily be seen in the absurdity of the morgues that are passed off as gas chambers at Auschwitz I (with a wooden door!) and Auschwitz II, and in the actual mechanics of using gas to kill humans (see Mechanics of Gassing Gas chambers). There also isn't any written evidence for a policy of genocide known as the 'Final Solution'. Other telling evidence is the Persecution of revisionists and the studious avoidance of Forensic examinations relying purely on Eye Witnesses, many proven liars such as Vrba & Wiesel.
The Holocaust story started out as propaganda 1 (see Soap Lampshades Nazi 'gas chamber'), and at the war end served to hide the British Tavistock (Illuminati/Zionist) creation of the war (see: Wars Bormann Himmler Hitler Stalin), along with war and post war crimes (1 2, 3, 4, 5), while it helped create the state of Israel (1948 1), and now helps justify the present genocides in Palestine, & Iraq. It is the main source of Zionist power.1 Also, one of the main uses for the hoax is to maintain: 'Humans can be evil'. The Videos are a good start. These are the real death camps: Eisenhower's
Articles
Articles (Auschwitz)
Facebook (2017 March)
Books
Amazon
Videos
Interviews

Critics/Revisionists
Faurisson, Professor Robert
Quotes
Quote banners
Zundel, Ernst
Quote banners
Rudolf, Germar
Quotes
Quote banners

Persecution of revisionists
Eye Witnesses
Wiesel, Elie Vrba
Rudolf Hoess

Holocaust Memorials
Funding of Hitler/Nazis
Kol Nidre prayer

Quote banners
Quote banners

Quotes

Robert Faurisson
Quote banners

Judges
Jewish hostility towards Germany

Propaganda
Prosecution witnesses

Camps

Stats

6 million myth
Death statistics
Red Cross death numbers
World population of Jews 1933-1948

Convenient Nazi deaths
Crematoriums

Death statistics
6 million myth
Red Cross death numbers

Denial (Holocaust Movie)
Denialist
Diesel gassing

Execution of SS soldiers at Dachau
Fakery

Forensic examinations
Gas chambers (real)
Gas and disinfection shelters
Gas chambers (large)
Gassing (diesel)

Haavara Agreement
Holocaust definition
Holocaust Memorials

Human skin lampshades
Irma Grese
Ilse Koch
Jews in German army
John Demjanjuk
Judicial murders

Kitchens
Leichenkeller (underground morgue).
Location
Mass graves

Medical experiments
Memorials
Museums

Myth of Hitler/Nazi extermination of homosexuals

Nazis Punishing Nazis For Mistreating Jews

No holes, no Holocaust
Persecution of revisionists
Red Cross death numbers
Secrecy
Shoes

Tattoos

Films [Films]
Denial (Holocaust Movie)
Last Days
Schindler's List
Shoah

Photographs
Quotes
Aerial
Auschwitz
Belsen

Eisenhower
Faked
Forced tours of camps

Circumstantial evidence
Final Solution

Jews in German army
Nazis Punished For Mistreating Jews

The United Jewish Appeal (UJA)

Anti-Defamation League (ADL)
B'nai B'rith

Jewish Defense League (JDL)
Jewish Voice for Peace (JVP)

Groups
Holocaust Educational Trust
Campaign Against Antisemitism

Persecuted lawyers [Judges]
Rieger, Jürgen
Stolz, Sylvia

Persecuted historian [Historians]
Haverbeck, Frau

Persecuted revisionists [Revisionists]
Faurisson, Professor Robert

Exterminationists [Historians]

Longerich, Professor Peter
Martin Gilbert

Rees, Laurence
Spielberg, Steven

Wiesenthal, Simon
Wiesel, Elie
John C. Zimmerman

Trials
Konrad Morgen

Holocaust trial judges
Judge Jan Sehn
Mr Justice Gray (Irving trial)
Meinerzhagen, Judge (Zundel trial)

Thomas J. Dodd (Nuremberg)

Sources
VHO
Revisionists.com

Scrapbookpages.com
Inconvenient History.com
Simon Wiesenthal wrote in 1975 that "there were no extermination camps on German soil."
Article 19 of the UN Human Rights Charter explicitly states: "Everyone has the right to freedom of opinion and expression; this right includes freedom to hold opinions without interference and to seek, receive and impart information and ideas through any media and regardless of frontiers."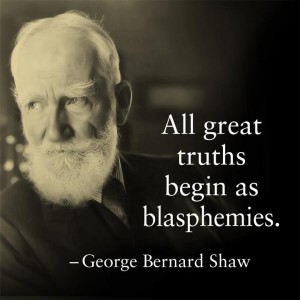 See: Allied War Crimes Hitler Palestinian genocide CIA Wars Concentration Camps (USA) Concentration Camps (Boer War) US based Concentration Camps for Germans Salomon Morel The Ukrainian Holocaust (Holodomor) 1932-33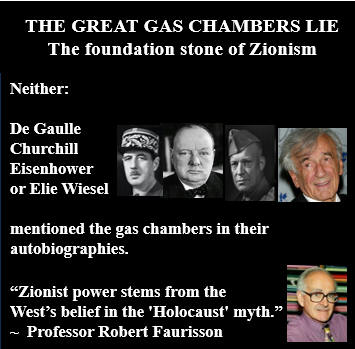 Faurisson, Churchill, Eisenhower, Wiesel, Elie
[2005] Remembering the Ritchie Boys by Keith Jeffreys

[2010 Nov] Committee for Open Debate on the Holocaust
half a million Greeks had died of starvation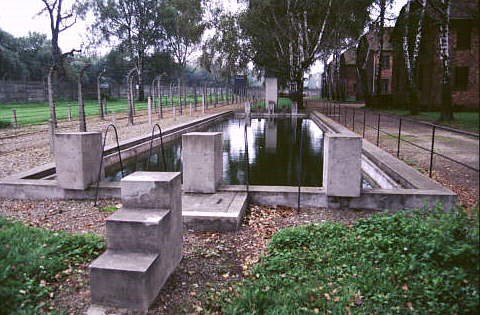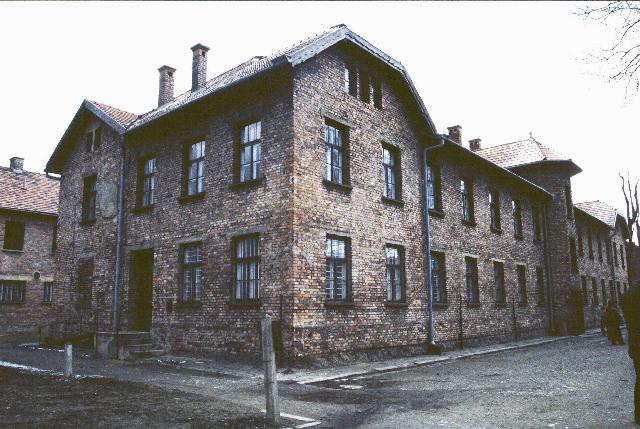 Auschwitz brothel and library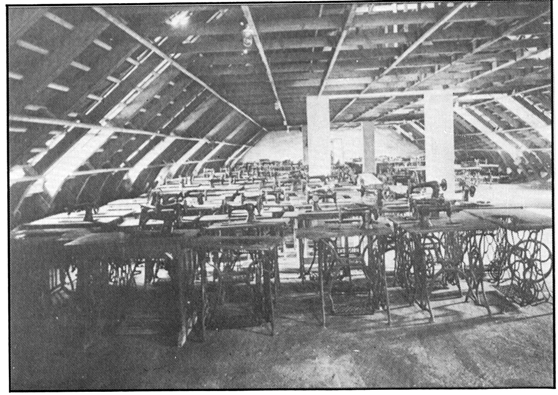 Garment workshop at Auschwitz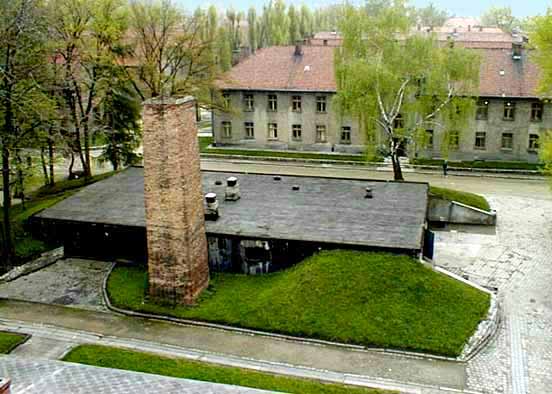 Hospital opposite 'gas chamber'? Absurd.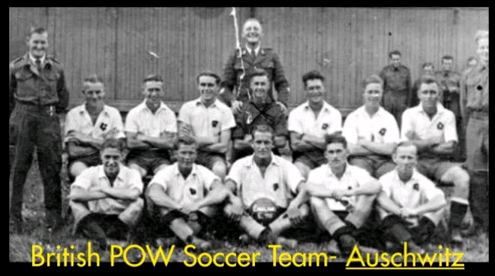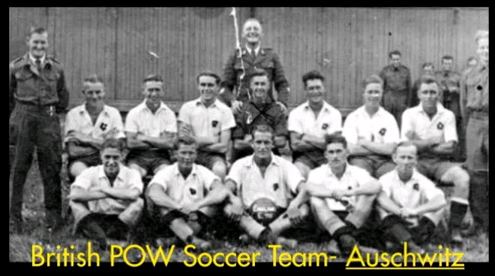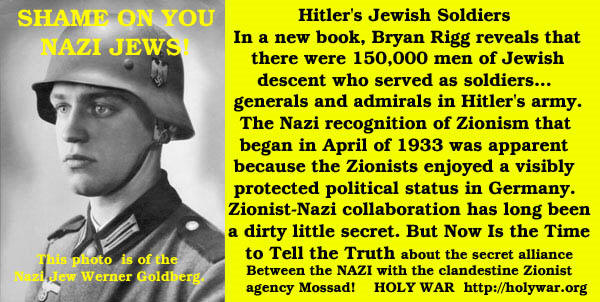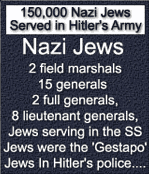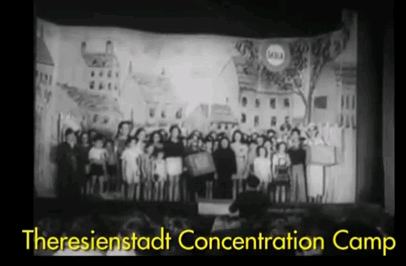 [vid] Holohoax Survivors who Tell the Truth Music, films, postcards home, soccer teams.