WINSTON CHURCHILL
Political Mafia
"Winston Churchill was a man of blood and a politico without principle, whose apotheosis serves to corrupt every standard of honesty and morality in politics and history." --Ralph Raico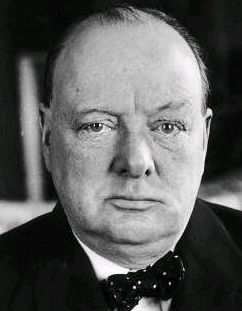 [Zionist 1, Freemason, Druid, illegitimate son of King Edward VII 1 and father of the (illegitimate) Queen. Here is the 'man' who carried out the Zionist created World War II (Funding of Hitler Nazi-Zionist co-operation) plan to destroy Germany, and with Lindemann the Genocidal Terror bombing (carpet bombing civilians with fire bombs). The height of his madness was bombing Dresden, the Florence of the north, and deliberately killing over 500,000 German civilians and refugees, mostly women and children, with Phosphorus bombs, in one night (world record for deaths in one day). And he did that to dozens of German cities, such as Hamburg with 70,000 deaths, while Coventry lost 300 people. That was the real Holocaust of World War II (he knew there was no Jewish Holocaust, obviously). He then with his 'PA' Morton, got his British Agents 1 2, Hitler and Bormann out of Berlin. Then he 'condoned' the Mass Starvation of Germans, 1945-1950 & Operation Keelhaul by his partner in crime Eisenhower, and the Red Army rape by fellow Zionist Stalin (Stalin's British Training by Greg Hallett).]
See: Allied War Crimes Lord Randolph Spencer Churchill Eisenhower Laurence Burgis Morgenthau British Concentration Camps (Boer War) Professor Frederick Lindemann Morton Morgenthau
[Mason] Studholme Alliance Lodge No. 1591, Rosemary Lodge No. 2851. (Note: The Churchill Society claims he resigned from his Lodges in 1912.) http://en.wikipedia.org/wiki/List_of_Freemasons
Articles
[2014 Nov] Athens 1944: Britain's dirty secret When 28 civilians were killed in Athens, it wasn't the Nazis who were to blame, it was the British. Ed Vulliamy and Helena Smith reveal how Churchill's shameful decision to turn on the partisans who had fought on our side in the war sowed the seeds for the rise of the far right in Greece today
Winston Churchill Discreetly Veiled, Part 1 2 when all is said and done, Winston Churchill was a Man of Blood and a politico without principle, whose apotheosis serves to corrupt every standard of honesty and morality in politics and history.
[2013 April] Churchill's Last Secretary Dies By T Stokes
WINSTON CHURCHILL WAS A JUDAS by T StokesChurchill had huge gambling, drinking and whoring bills, and Jock Colville claimed he usually insisted on ginger haired prostitutes, so they bought him a ginger tomcat as a private joke. Churchill's sandhurst file, the original and proper one lists him as, 'a confirmed sodomite and a menace to the younger boys' ( Courtesy of guy burgess diaries ) this waywardness allowed Churchill to be used by the bankers, under the carrot and the stick, you do as we say and you get paid x amount, you don't do as we say and we ruin you. In W W 1 Churchill took bankers cash in the name of Colonel Arden, and W W II his secretary said several names were used, Mr. A Conner's was alleged to be just one. [2010 Oct] Not his finest hour: The dark side of Winston Churchill
[2010 Aug] British physicist who stepped outside the realm of science--Frederick Alexander Lindemann by Madhusree Mukerjee
[2008] Was Churchill a "Holocaust Denier"? By T Stokes
[2008] Winston Churchill: Secret conversations reveal views on Stalin and Gandhi
[2006] Winston Churchill: Another View of a Paper God by Brian Harring
[2004] The Real Churchill by Adam Young
Churchill's Druids and Britain's Satanic Prime Minister
[2005] Winston Churchill, Illuminati By Henry Makow, Ph.D.
[1987] Irving on Churchill. Dismantling Churchillian Mythology by Theodore J. O'Keefe
WINSTON CHURCHILL's SPEECH TO THE ACADEMIC YOUTH 1 9 4 6 - Z Ü R I C H
Winston Churchill's Secret Poison Gas Memo I quite agree that it may be several weeks or even months before I shall ask you to drench Germany with poison gas, and if we do it, let us do it one hundred per cent.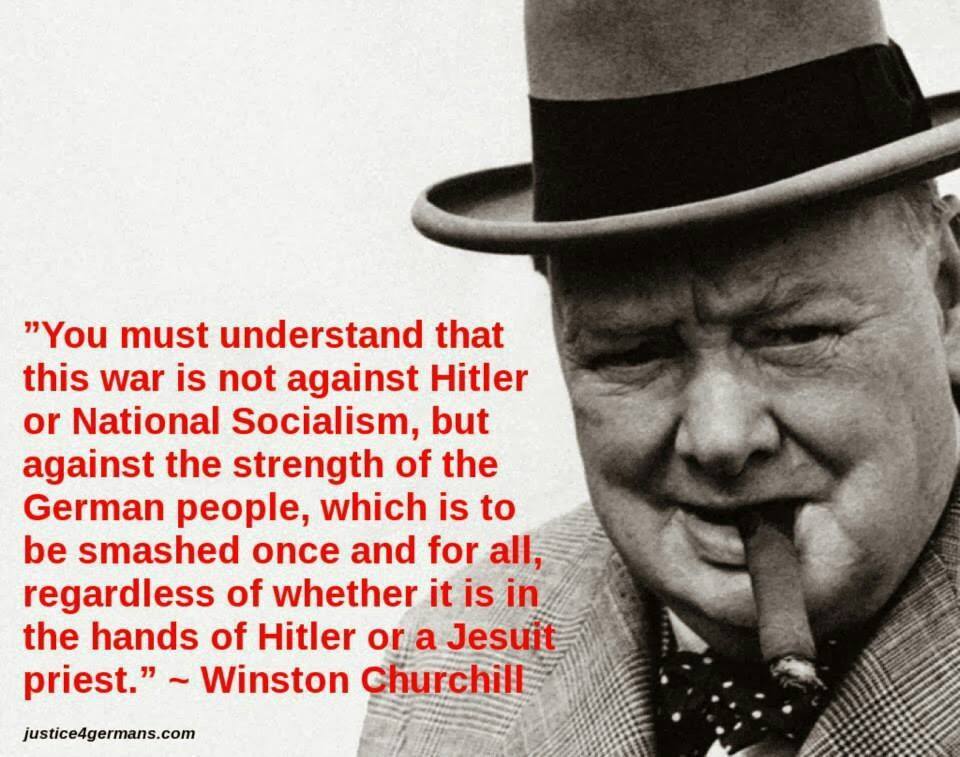 "Finding Jesus' Graves … challenges the Flat Lie Royals" hallett report No8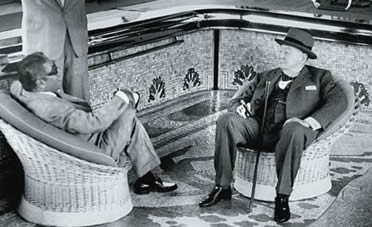 Winston Churchill, the British Prime Minister,
and Aristotle Onassis, a Heroin Trafficker. THE HALLETT REPORT No. 3 The History of the Illegitimate British Monarchy [whale]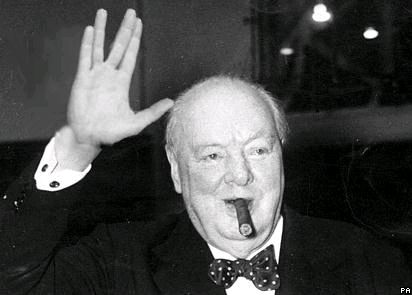 Vulcan/Rabbi Salute (looks photoshoped)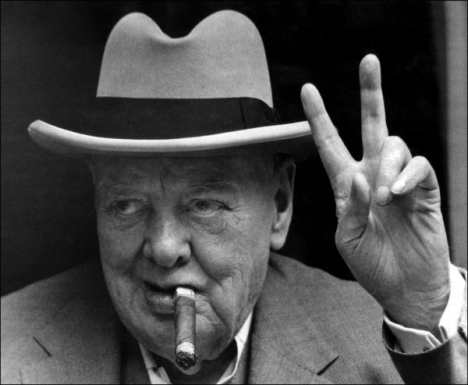 V Sign
Biographer
Sir Martin Gilbert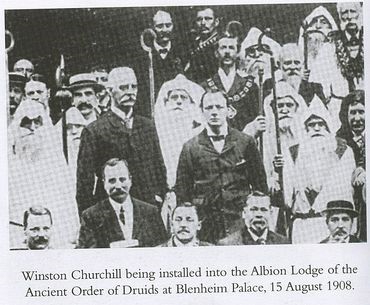 Druid


Gas Chambers Hoax Faurisson, Professor Robert
Books
Hitler was a British Agent by Greg Hallett
[1997] Operation James Bond by Christopher Creighton
[2010] THE SEX COLLECTORS - How the World is run on Shame - Vol. III, HEROIN TICKET by Greg Hallett
Churchill's Secret War: The British Empire and Ravaging of India During World War II by Madhusree Mukerjee The Churchill industry has always denied that their idol could have done anything to relieve the Bengal famine. Shipping, they claim, was scarce and it just wasn't possible to send food to Bengal. Mukerjee nails those "terminological inexactitudes" with precision. There was a shipping glut in summer and autumn 1943, thanks to the US transferring cargo ships to British control. Churchill, Lindemann and their close associates simply did not consider Indian lives worth saving.
Stalin's British Training by Greg Hallett
Winston Churchill: British Bulldog This is the definitive biography of the much celebrated Tory who made it big via the special dispensation bestowed upon him by the British class system. Author, Emrys Hughes, pulls no punches in this illuminating life of a complete twit. This an unedited pdf, slightly over 3 megs in size.
[2011] Churchill's Secret War: The British Empire and the Ravaging of India during World War II by Madhusree Mukerjee