THE RELIGION SPIRITUAL RACKET 1
Big Brother Mind control True Spirituality Authoritarianism Church Psychopathy
"Religion is just mind control." ~ George Carlin
"I believe in God, but not in the 'Catholic God', who is vengeful."---- John Lilly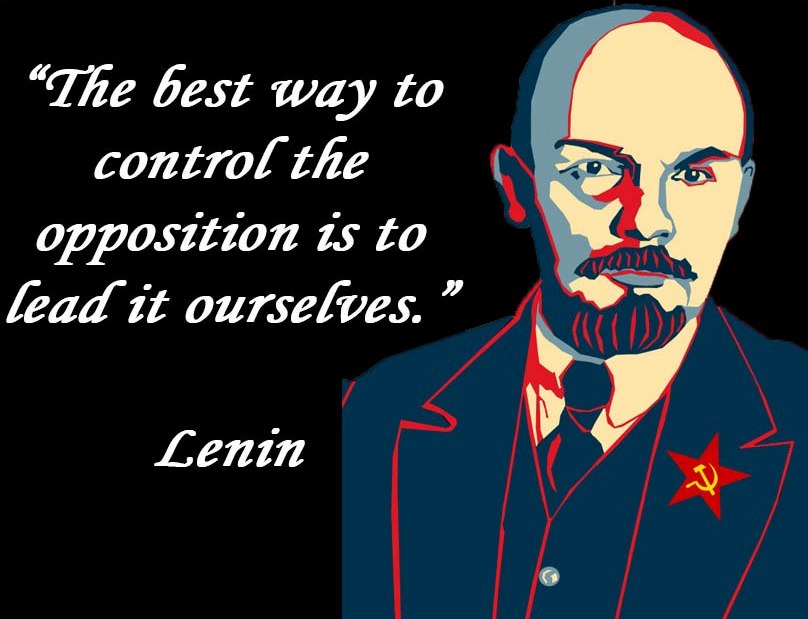 [Pseudo-Spirituality. Top dogs: Jesuits Judaism Catholicism. These are the religious Churches designed to suppress spirituality. They support all the other Churches and allow wars, arms selling etc. Authoritarian religions come out of Authoritarianism/Psychopathy and their main aim is to create obedience and Violence by suppressing Spirituality, and they do this by 1. Suppressing sexuality supported by Allopathic Medicine Racket through their Birth trauma). 2. Propagating 'God out there' and 'God as the Group' (See: Krishnamurti), two effective blocks to spirituality (god, 'in there', is reached through spiritual practices such as Meditation and use of Psychedelics) 3. Talking not feeling (priests do that for you). In fact religion is the finest example (also Allopathy) of the mind control powers of groupthink (See: God as the group & Stages of spiritual growth).
Nothing will ever come out of these religions as it is controlled by Satanists such as the Jesuits and Freemasons, as shown by 33 degree Mason Billy Graham. (See: Catholicism Robertson Catholic Priest child abuse) While they make sure any other spirituality is suppressed by enforcing Atheism as the State religion, through media control and propaganda by the likes of Richard Dawkins. Any good religious person (eg M. Scott Peck, M.D.) gets drowned out by the Greek Chorus of media promoted atheists, and insipid and/or controlled religious people.]
See: Church Billy Graham Gaia God James W. Prescott Catholic Priest child abuse
Quotes
Catholicism quotes
Books

Quote banners
Quote banners
Zionism banners
Catholicism
Atzmon, Gilad banners
Rabbi quote banners (racist, misogynist)

Symbols
Luciferian symbols

Christian-Masonic groups
Knights of Columbus
Knights of Malta
Red Cross of Constantine

'Gods'
Jehovah

Secular religions
Authority/Statism
Allopathy
Atheism
Communism (Russia)
Communist Party of China (CPC)
Darwinism/Evolution
State/Orthodox Science
Politics

Religions
Catholicism
Islam
Judaism
Satanism

A-Z
Abraham
Adam and Eve
Animal Sacrifice
Anti-Semitism
Ark
Atheism
Richard Dawkins
Authoritarian followers
Bestiality
Bibles
Scofield Bible
Today's New International Version (TNIV)
Bishops who don't believe in God
Blasphemy
Books
Books (Spiritual)
Brit milah (Jewish circumcision)
Buddhism
Canadian genocide (Christian churches implemented a policy of genocide against the native population.)
Canaanites
Cathars
Catholic Priest child abuse
Catholicism
Celebrity sanitizing Psychopathy
Banners, photos
Christ
Christmas
Blood (religion)
Calvary or Golgotha

Circe
Churches
Communism (Russia)
Corporal punishment
Creationism and Evolution
Dalai Lama
Darwinism, Evolution
Dead Sea Scrolls
Druid
Enki and Enlil
Eucharist
Evolution and Creationism
Evangelical Christianity
Exodus
Extra-marital sex
Faith
False prophets
Fear of Death
Giant trees
Gnosticism
Idolatry
Inquisitions
International Tribunal into Crimes of Church and State
Islam
Khitan (Islamic circumcision)
Islamic male sexuality
Jehovah
Jehovahs Witnesses
Jesuits
Jesus Christ
[Judaism] Israel Shahak
Judaism
Judaism child abuse
Judeo-Christian
Kabbalah
King Solomon
Khitan (Islamic circumcision)
Knights of Columbus
Knights of Malta
Kol Nidre prayer
Lamaism
Lucifer
Maps
Masada
Mass
Missionaries
Morality
Mormon
Moses
Mother Teresa
Nag Hammadi Codices
Nazis and Catholics
Noah and the Ark
Nation of Islam
Nuns
Old Testament
Pact with the Spirit
Pact with the Devil
Paganism
Pharisees
Pedophilia
Catholic Priest child abuse
Judaism child abuse

Rabbi quote banners (racist, misogynist)
Red Cross of Constantine
Religious Church and Nazis
Sabbath
Salvation (Hiding Evil)
Santa/Christmas
Satanism
Satanic bible passages (Old Testament)
Science (Religion)
Scofield Bible
Sin
Sodomic mind control
Slavery
Suppression of child health knowledge
Suppressing sexuality


S

ymbols
Tablets
Talmud
Tax Avoidance
Thanksgiving
Tutu, Desmond
Tyrants using religion
Vatican throne
Violence & Religion
Wailing wall
Welby, Justin
White missionaries
Yarmulke

Dark side gurus
Drunvalo, Melchizedek
Maitreya & St Germain
Creme, Benjamin
The New Messiah
Sajady, Mas

Dark side gurus (deceased)
Madame Blavatsky
Annie Besant
Aleister Crowley

Circumcision [Circumcision]
Khitan (Islamic circumcision)
Brit milah (Jewish circumcision)
Female genital mutilation

Christian priests
Ratzinger
Williams, Rowan
Tutu, Desmond

Rabbis [Judaism]
Levy Izhak Rosenbaum
Moses
Yitzchak Ginzburg
Rabbi Ovadia Yosef
Rabbi Yehuda Kolko
Rabbi Jonathan Sacks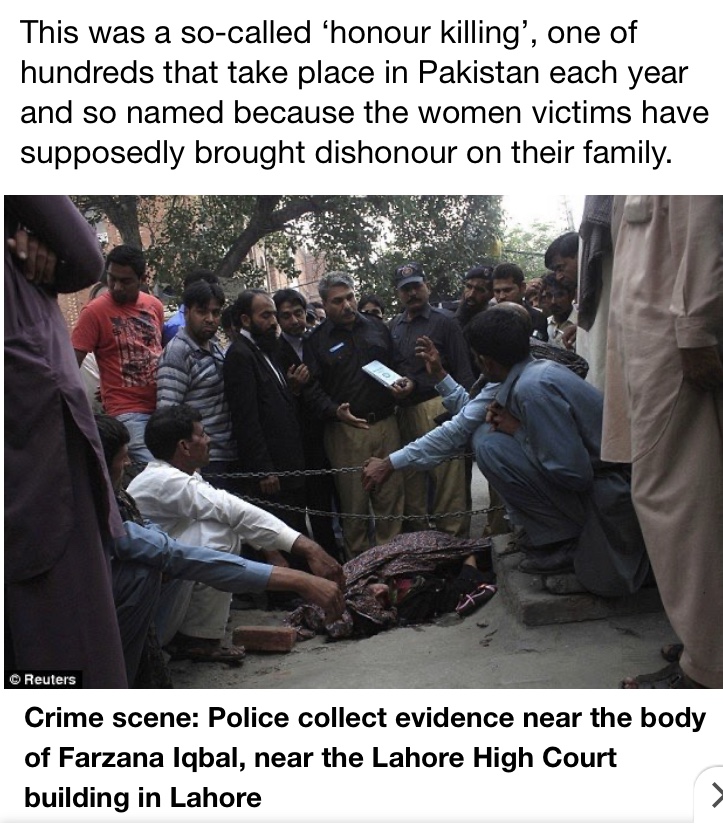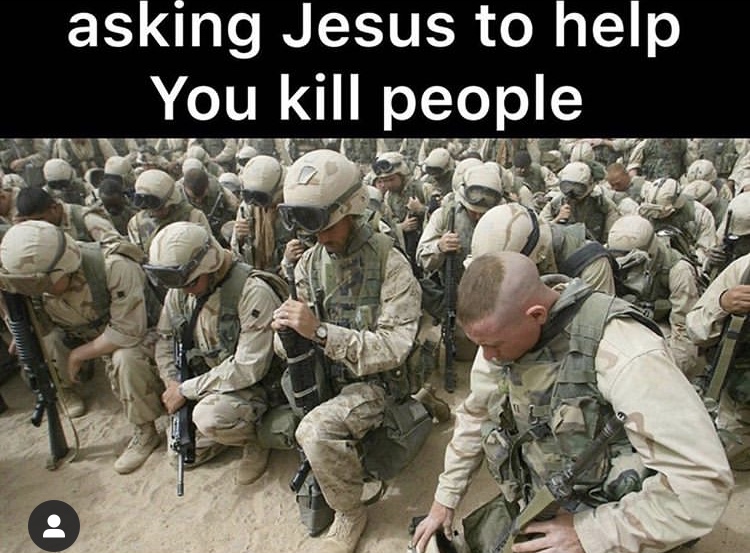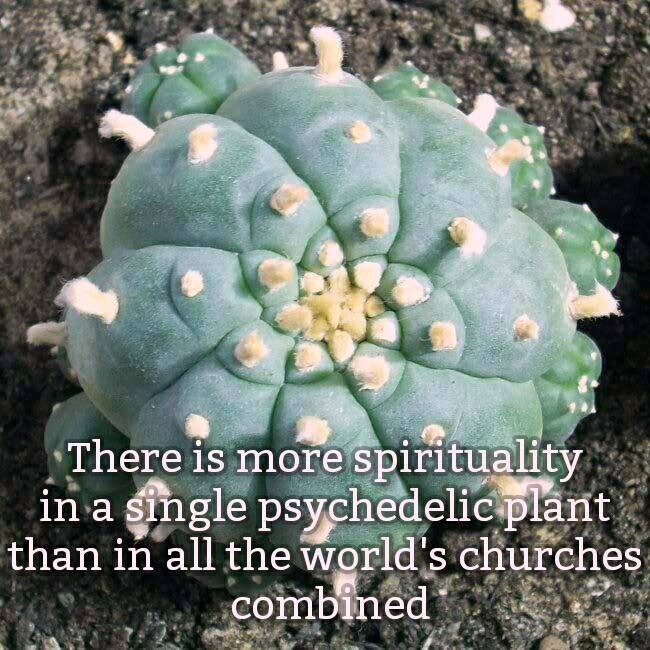 Psychedelics
[vid oct 2014] Satanic books handed to US kids after religious freedom ruling Teaching Satanism in schools sounds like the stuff of horror movies. But a US court ruling on religious freedoms, has enabled devil worshippers in Florida to hand out educational material about their beliefs - to kids at state schools. Marina Portnaya reports. RT LIVE http://rt.com/on-air
[2014 Feb] 1500 YEAR OLD BIBLE CONFIRMS THAT JESUS CHRIST WAS NOT CRUCIFIED – VATICAN IN AWE
Former Church of England Bishop charged with sex offences
[2014 June] Archbishop: 'I didn't know sex with kids was a crime'
The Papacy pt.1
The Papacy pt. 2
The Sabbath
HOLLYWOOD TRICKS, TRAPS AND TACTICS Darwinism – an Illuminati-financed attempt to discredit God and the Bible – got a big push from Inherit the Wind, a Hollywood rendering of the 1925 Scopes "Monkey" Trial. In the film, enlightened evolutionists battle imbecile Christians. The film set records for inaccuracy, from depicting John Scopes as a jailed martyr (violating Tennesee's Butler Act was not an imprisonable offense) to showing William Jennings Bryan denouncing science during the trial (whereas he actually praised it)...For those uninitiated to the Illuminati agenda, Zionism's goal is enthronement of the Antichrist in Jerusalem; and the Illuminati support the gay movement, not because they sympathize with gays, but so they can exploit reclassification of homosexuality as a "civil right" to try to suppress Bible-based churches on the pretext of "civil rights violations."
[2014May] Savagery: On the steps of a Pakistani High Court a woman is stoned to death by her own family as police stand by. Her sin? Marrying a man she loved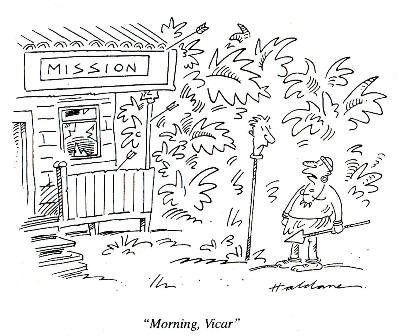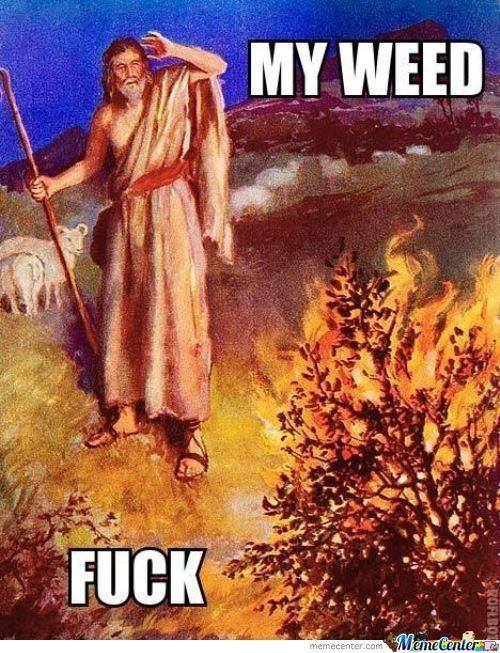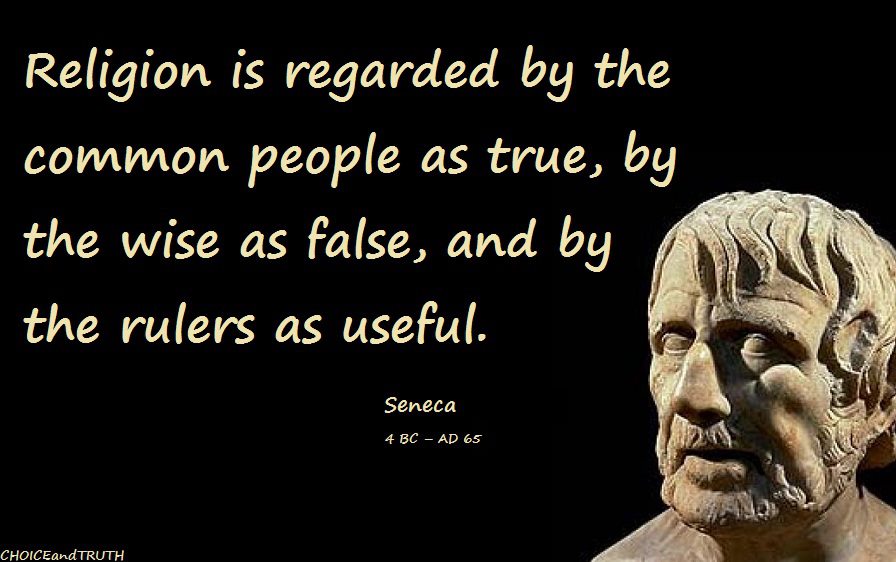 Articles
[2013 Jan] THE CHRISTIAN SECRET UNFOLDS BY GIOVANNI DI STEFANO AND CAROLINE BAYFORD
[2012] New (Reptilian) World Order By Uri Dowbenko
[2012] Is Lucifer the God of Judaism?
[vid] Christian clergymen celebrate Christmas by beating each other up at the Church of the Nativity in Bethlehem
[2011 Dec] Francis Xavier : A Saint or Ruthless Father of Bloodiest Inquisition in Goa
[2011 Oct] Portrait of Zio Christian, Joel Rosenberg by John Hubbard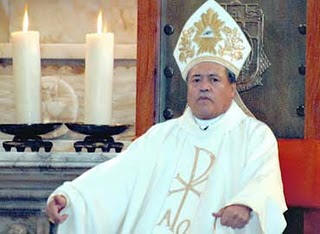 [2011 Nov] Yoga is the work of the devil, says Vatican's chief exorcist (and he doesn't like Harry Potter much either)
[2011 May] Archbishop allows freemason to be bishop
Who Created the Catholic Church by Alex Christopher
The Fundamental Slavery by Osho
Devil Worshipping Preacher, Pat Robertson, Shoots Off His Vatican Bought and Paid Off Evil Mouth Again
Satanic Infiltration of Fundamentalist 'Christian' Churches (July 8, 2005)
[2011 Sept] Are Evangelical Christians Warmongers? by Chuck Baldwin
[2009 July] Reporter feels mob's hate in the Holy City They might be supremely religious, but their behaviour - to me - was far from charitable or benevolent.....I found myself herded against a brick wall as they kept on spitting - on my face, my hair, my clothes, my arms. It was like rain, coming at me from all directions - hitting my recorder, my bag, my shoes, even my glasses. ....I was later told, it was because using a tape-recorder is itself a desecration of the Shabbat even though I'm not Jewish and don't observe the Sabbath.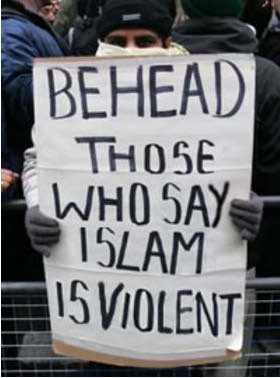 [2009] The Mask Slips, for Those with Eyes to See: Preparing for the Real Pandemic by Kevin D. Annett, M.A., M.Div. In 1862, Anglican church missionaries Rev. John Sheepshanks and Robert Brown inoculated interior Salish Indians in B.C. with a live smallpox virus that wiped out entire native communities within a month, just prior to the settlement of this native land by gold prospectors associated with these missionaries and government officials.
In 1909, Dr. Peter Bryce of the Indian Affairs department in Ottawa claimed that Catholic and Protestant churches were deliberately exposing native children to smallpox and tuberculosis in residential schools across Canada, and letting them die untreated. Thousands of children died as a result. (Globe and Mail, April 24, 2007)
In 1932, B.C. provincial police attempted to lay charges against Catholic missionaries who had sent smallpox-laden Indian children back among their families along the Fraser river near Mission, BC. The RCMP intervened and protected the church, even though whole villages were wiped out as a result of the church's actions.
[2004] The Zionist-Created Scofield 'Bible'. The Source Of The Problem In The Mideast - Part 2 Why Judeo-Christians Support War By C. E. Carlson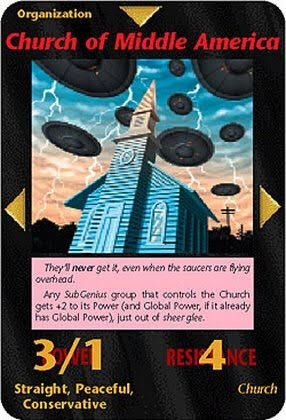 Illuminati card game
External
Does the Bible command Christians to "give unto evil?" --Anne Wilder Chamberlain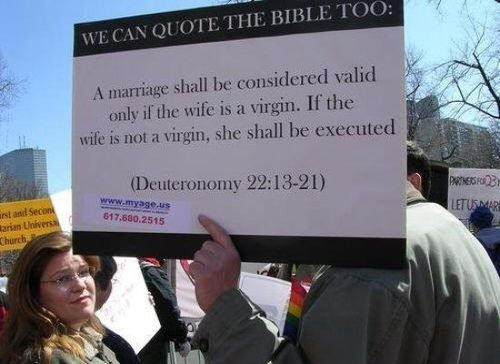 Old Testament=Judaism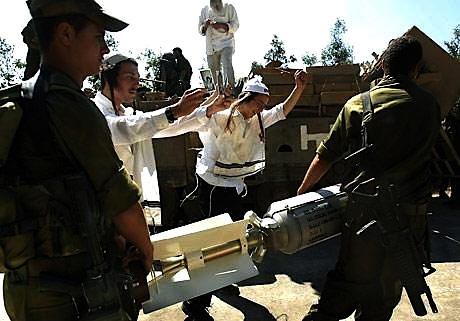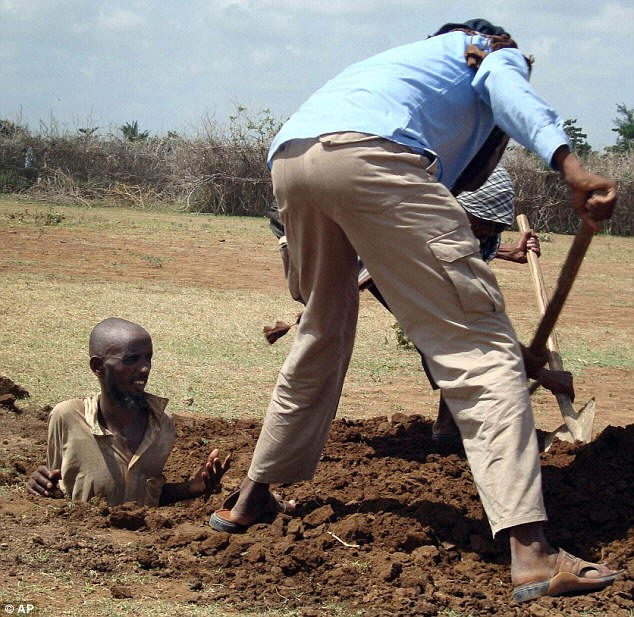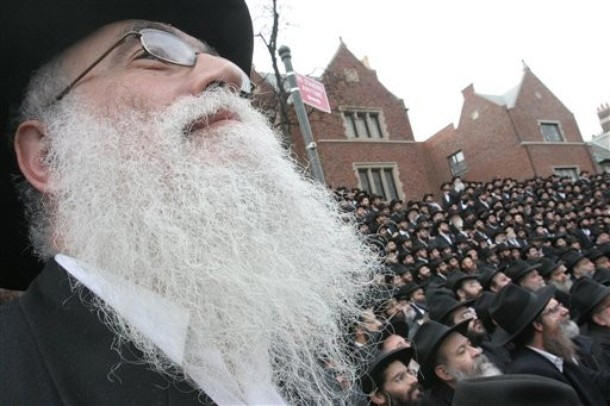 'Free' thinkers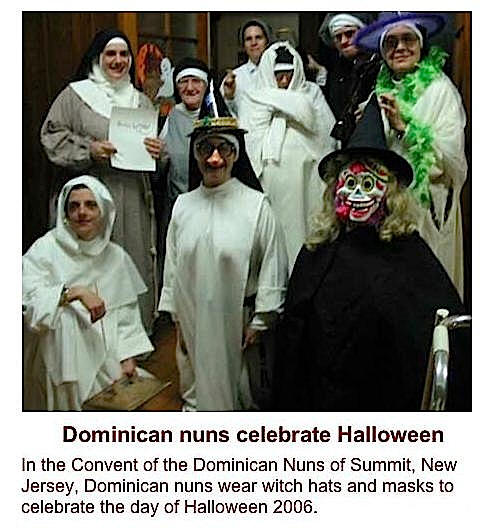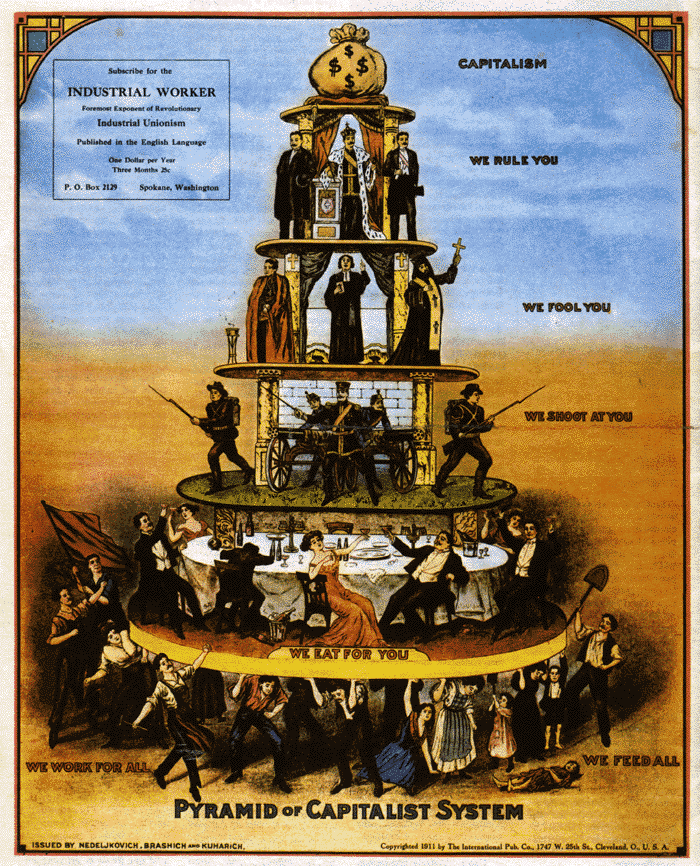 The Roots of Christian Zionism: How Scofield Sowed Seeds of Apostasy
Uploaded on

18 Nov 2011

Ever wonder why so many Christians support America's many wars, especially in the Middle East? A new Christianity has emerged from the Twentieth Century called Christian Zionism or what could be called, "Angry Evangelicalism," or "Dispensationalism on Steroids." What motivates a nationally known, evangelical preacher like John Hagee to call for a preemptive strike against Iran when it is contrary to what Jesus taught and commanded his followers to do? This "Roots of Zionism" presentation may be the first of its kind with a factual explanation of how Christianity's latest apostate epidemic was launched with the publishing of C. I. Scofield's reference Bible in 1909, and the influence of the notes in it. While purposefully reaching and helping many under Christian Zionist influence by featuring its identification and cure, this 2nd edition offers hope to all people, regardless of faith, who may also wish to leave it's grasp. Film clips include action inside Gaza Strip and a moving interview with Shareen, a young Palestinian woman living in Gaza. Check out our website: whtt.org for the latest news on Christian Zionism and the "Angry" evangelicals. Or listen to our free podcasts at whtt.podbean.com