Satellite hoax
Surveillance Flat Earth NASA
See: Car surveillance NASA
[vid 2017] flat earth whistle blower satellite engineer explains satellites, a must watch
[vid] Satellite Hoax - Satellites Do Not Exist! Satellites are purely science-fiction. All supposed images of satellites in orbit show fake CGI "satellites" orbiting a fake CGI "ball-Earth." First conceived by Freemason science-fiction writer Arthur C. Clarke in 1945, they claim satellites became science-fact soon after. This is impossible for many reasons outlined in the following video, however, including the fact the melting points of the metals used in satellites are far lower than the temperature in the "thermosphere" where satellites supposedly are. Satellites, space stations, the Hubble telescope and space travel in general are absolutely the biggest hoaxes of the century, and NASA the most successful propaganda organization in history.
[vid] Satellite Hoax - Satellites Do Not Exist!
NASA Insider Exposes the Flat Earth! http://www.youtube.com/watch?v=cQt9vq3sdtQ Matthew Boylan, former NASA operational graphics manager, worked for years creating photo-realistic computer graphics for NASA. Now a vocal Flat-Earther, Boylan claims that NASA's sole reason for existence is to propagandize the public and promote this false ball-Earth heliocentric worldview. Originally recruited because of his skills and reputation as a hyper-realist multi-media artist, he started doing projects like photoshopping various lighting and atmospheric effects onto images of Earth, the Moon, Jupiter, Europa, etc. Having proved himself, and wanting to promote him to do more classified work, a room of NASA higher-ups during a party, as a type of initiatory-rite, explained to him and a few others in detail the reality of the Geocentric Flat-Earth model and how they have fooled the entire world! Refusing to be a part of their deception, Boylan cut his ties to NASA, began researching the Flat-Earth for himself, and has recently become a powerful voice on the lecture circuit and the internet exposing NASA and their heliocentric hoax. In his comedic lectures he speaks candidly and eloquently about how simple it is using nothing more than Adobe Photoshop and a video editor to create any and every type of image NASA purports to be "receiving from the Hubble telescope." He points out how in most ball-Earth videos lazy NASA graphics workers don't even bother changing cloud structures in ordinary or time-lapse footage; the same shape, color and condition cloud cover often stays completely unchanged for 24 hour periods and longer! Boylan states unequivocally that every picture and video of the ball-Earth, all the Moon/Mars landings, the existence of orbiting satellites, space stations, and all Hubble images are hoaxed. He even quips anecdotes about how NASA officials and astro-nots privy to the Flat-Earth truth would laugh hysterically at the brain-washed zombie public who unquestioningly believe their televisions... http://www.atlanteanconspiracy.com Eric Dubay
[May 206 Surveillance] Reach Out and Track Someone
If you are one of the more than 200 million Americans with a cell phone nestled in your pocket, authorities may be able to find you any time day or night--even if you never make or receive a call.....A lesser-known fact: Cell phone companies can locate you any time you are in range of a tower and your phone is on.
The NSA currently has satellites with millimeter wave technology that will allow visible intrusion into most facilities. The test facilities should be deep underground, AKA 1000 feet with no adjacent access from other facilities, sewer lines, water lines or power conduits etc. NSA Mind Control and Psyops by Will Filer
Satellite Surveillance and Human Experimentation This site contains information relating to advanced satellite surveillance and "harassment" technologies which are made available to covert government agencies and organised crime syndicates.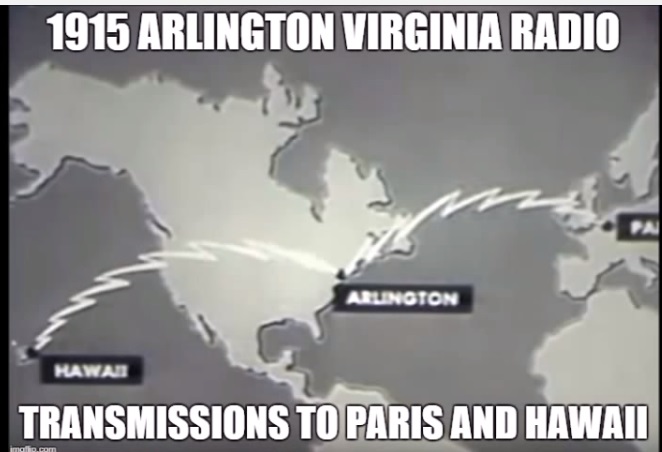 [vid] Flat Earth: New Proof!!! Impossible Radio Transmissions