Larry Silverstein
9/11 Masterminds 911
Owner: Building 7 WTC7
Little SILVER Lie EXPOSED! 9/11 Reality Who is Larry Silverstein
[2011 July] Murdoch's Deeply Hidden Jewish Roots — A Biography By Christopher Bollyn
[2010 Dec] Larry Silverstein and the Bernard Mendik-Vornado Realty Connection By Laurence De Mello
[2010 May] Larry Silverstein and the John Patrick O'Neil Connection By Laurence De Mello He was told that Silverstein "'wanted him in the office no later than 11th September''
[2007] Larry Silverstein and 9/11
Explains his reason for purchasing the towers as "I felt a compelling urge to own them." Larry had breakfast in "Windows on the World" restaurant every single morning. On 9/11 he never showed up. Neither did his daughter who worked in building 7. Israel did 9/11, ALL THE PROOF IN THE WORLD!!
- Larry Silverstein, a New York property tycoon purchased a 99-year lease for the entire WTC complex just 6 months prior to the 9/11 attacks. That was the first time in its 33-year history the complex had ever changed ownership. Mr. Silverstein, who must have known about the asbestos problem, made a down-payment of $124 million on this $3.2 billion complex, and promptly insured it for $3.6 billion. He also covered the complex against "terrorist attacks". In the contract Mr. Silverstein was also specifically given the right to rebuild the structures if they were destroyed. Mr. Silverstein's first order of business as the new owner was to change the company responsible for the security of the complex. The new security company he hired was Securacom (now Stratasec). George W. Bush's brother, Marvin Bush, was on its board of directors, and Marvin's cousin, Wirt Walker III, was its CEO. According to public records, not only did Securacom provide electronic security for the World Trade Center, it also covered Dulles International Airport and United Airlines - two key players in the 9/11 attacks. Following the attacks, Mr. Silverstein filed two insurance claims for the maximum amount of the policy ($7.2B), based on the two -- in Mr. Silverstein's view -- separate attacks. The insurance company, Swiss Re, paid Mr. Silverstein $4.6 Billion, still a princely return on a relatively paltry investment of $124 million. Incidentally, it's worth noting that one of Mr. Silverstein's closest friends, a person with whom it's said he speaks almost daily by phone, is none other than former Israeli Prime Minister Benjamin Netanyahu. It was also Mr. Netanyahu, who back in 1986 coined the phrase The War on Terror… (www.informationliberation.com/index.php?id=15459)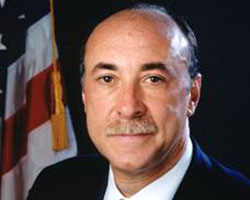 Jerome M. Hauer, who has strong family connections to the State of Israel, built the bizarre crisis center for the Office of Emergency Management in Larry Silverstein's WTC 7, the 47-story tower which was demolished by explosives in the afternoon of 9-11. As the first director of the new crisis center, "one of Hauer's first tasks was to find a home for an emergency command center to replace the inadequate facilities at police headquarters," according to the Times.

Shocker: Owner Wanted To Demolish Building 7 On 9/11. Writing for Fox News, Jeffrey Scott Shapiro states, "I was working as a journalist for Gannett News at Ground Zero that day, and I remember very clearly what I saw and heard." "Shortly before the building collapsed, several NYPD officers and Con-Edison workers told me that Larry Silverstein, the property developer of One World Financial Center was on the phone with his insurance carrier to see if they would authorize the controlled demolition of the building – since its foundation was already unstable and expected to fall."