Asia Argento
[Aria Asia Anna Maria Vittoria Rossa Argento (born 20 September 1975) is an Italian actress, singer, model and director http://en.wikipedia.org/wiki/Asia_Argento ]

Hand sign (Satanic/horn)

All seeing eye (people)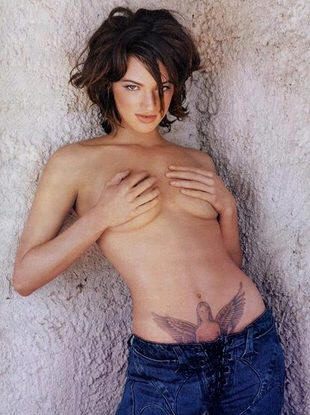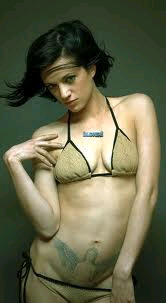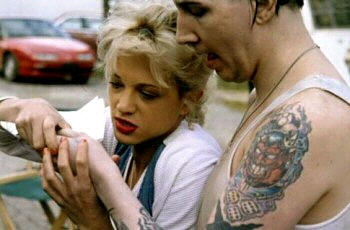 Marilyn Manson and Asia Argento together in 'The heart is deceitful above all Things'
---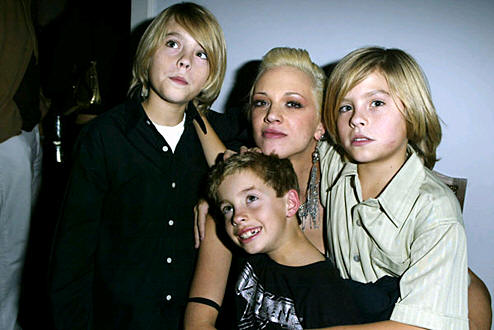 Cole Sprouse, Asia Argento, Dylan Sprouse and Jimmy Bennett - "The Heart is Deceitful Above All Things" Wrap Party - 2003

Asia Argento played the part of Courtney Love opposite Michael Pitt in Last Days, and then purportedly went on to write the screenplay for, direct, and star in 'The Heart is Deceitful Above All Things' (which again featured Michael Pitt).

I say purportedly , because I think that alleged director Asia Argento, like alleged author Laura Albert, is more of this 'female creativity' that appeared from out of the blue, which served to mask the male names truly behind the film, a film that featured repeated gay male anal rapes of a cross-dressed boy.

http://en.wikipedia.org/wiki/The_Heart_Is_Deceitful_Above_All_Things
The Heart is Deceitful Above All Things

Story:
Laura Albert (yeah, right)

Screenplay:
Asia Argento (yeah, right)
Alessandro Magania (there you are)

Directed by
Asia Argento (yeah, right)
Produced by
Chris Hanley, Ryan R. Johnson, etc (there you are)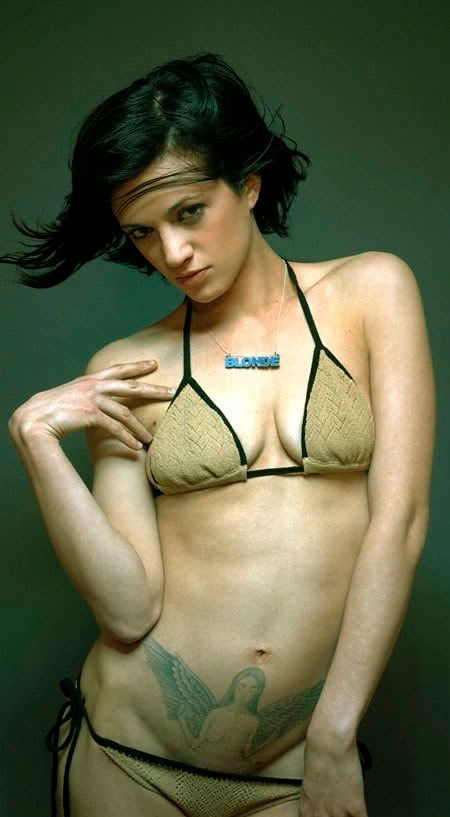 Asia Argento (interesting tat, that)


How this whole http://en.wikipedia.org/wiki/The_Heart_Is_Deceitful_Above_All_Things film project slipped from the hands of Gus Van Sant, yet ended up starring all of Van Sant's favorite people and close associates of the time, has yet to be explained.

Maybe Gus Van Sant didn't want another 'My Own Private Idaho' type boy hooker flick officially under his belt so he cooked up some bogus film credits for the film that he, or at least his CIA cohort, actually wrote and made?

(recall that Gus Van Sant was writing the screen adaptation of the book
and considering Courtney Love for the main part)

So how did Gus Van Sants 'screen adaptation' disappear, and end up being written instead by Asia Argento?

re: the alleged author of the original book, the bogus JT Leroy;

Is the real author of the book actually Gus Van Sant, not Laura Albert, just as Asia Argento most probably did not write the screenplay, as Gus Van Sant openly admitted that he was writing it himself?

We are to believe that Asia Argento went from playing a bimbo in Van Sant's Last Days to suddenly becoming the screen writer, director and main character of a project that was originally Gus Van Sant's?

Bull.

I think Gus Van Sant ,or his CIA cohort, decided that, in order to make this film at all, they would need a masking strategy to get such controversial subject matter into play, and what better way than to distance themselves as far as possible from the material, and claim that two women were essentially behind the project from start to finish?

interesting pen name that Van Sant chose for himself : JT LeRoy.

Possibly named after the creator of the original 1939 Wizard of Oz film, Mervin LeRoy. http://letsrollforums.com/kurt-cobain-mind-control-t17443p29.html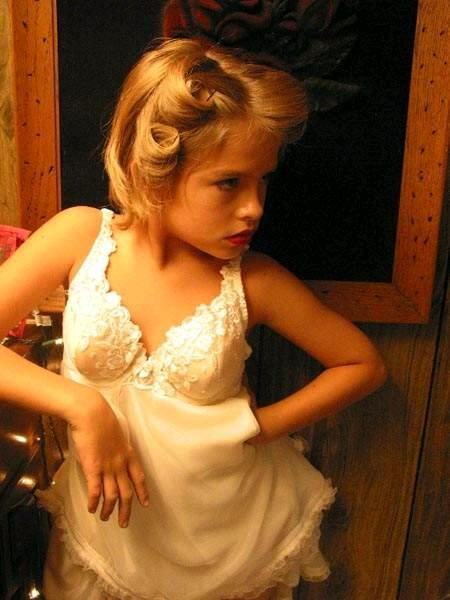 Dylan Sprouse in "The Heart is Deceitful Above All Things"

The whole depopulation agenda LOVES films like this, & imo that's a big reason why Gus Van Sant is the darling of the CIA and the secret government. I do not believe for a moment that two women wrote, adapted, and directed that film. In my opinion, it was another
Gus Van Sant/CIA film. It has Gus Van Sant written all over it, and I think he or at least his CIA cohort were behind it from beginning to end, working in the background.

I truly believe they want to return us back to the slave mores of the Roman or Greek or Egyptian times, and busting up the nuclear family unit is the key to destroying the security of the individual and granting them access.

Note the Rome angle to this film. Asia Argento and Alessandro Magania
were both Italians involved in the production of the film, and recall how the Romans and Greeks always had little slave boys around their bath houses,
and to this day the Roman Catholics have a tradition that lives on in the legacy of the many church priests so accused.
The gay agenda is obviously part of the depopulation plan, but I think it also a key part of reestablishing slavery and generally devaluing human life.