Thor
Similar or same Gods: Baal/Shamash
Symbols: Arm and Hammer Lightning bolt
Quotes
Thor: Arm, Hammer & Lightening
Communism
Nazi
Hammer
Lightening
Government, business
Arm & Hammer
Lightening
Quotes
The SS symbol was based upon two lightning bolts, representing lightning bolts from Thor's hammer, the Germanic/Nordic pagan god of Thunder.
Eliphas Levi, a nineteenth-century satanist whose works inspired the writings of Albert Pike, the Sovereign Grand Commander of international Freemasonry. Levi enthusiastically reports: The pentagram with two horns in the ascendant represents Satan, or the goat of the Sabbath. (The horn) downward naturally represents the demon, that is, intellectual subversion, disorder and folly. Esoterically, the star symbolizes man as deity, as the universe embodied. It also stands for Sirius, the "Dog Star" or planet where Satan dwells. It stands for "Thor," the ancient Nordic God, and it stands for Baal, or Bel, the demonic God so often mentioned in derisive terms in the Old Testament. This same star God was worshipped in Egypt, and the children of Israel, while wandering in the desert, fell under his hypnotic powers. They called him Moloch, Chiun, and Remphan. The prophet Amos castigated the Jewish idolaters for this unholy sacrilege: But ye have borne the tabernacle of your Moloch and Chiun your images, the star of your God, which ye made to yourselves.
(Amos 5:20) http://www.bibliotecapleyades.net/sociopolitica/codex_magica/codex_magica26.htm
Arm, Hammer & Lightening [Arm and Hammer Lightning bolt]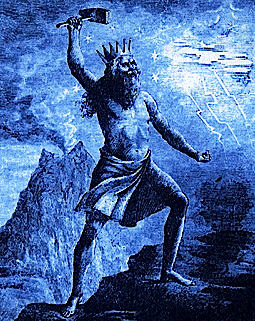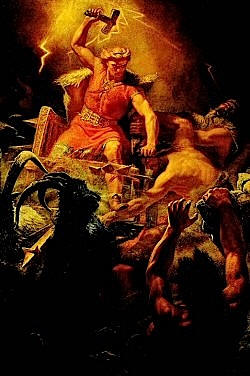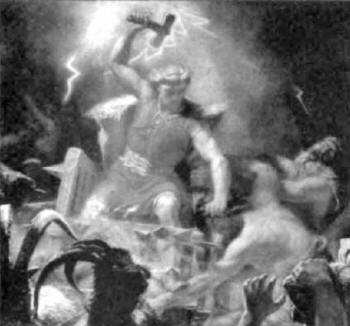 In this classic oil painting we see mighty Thor, the Nordic God, with his hammer and lightning strikes. At bottom, the black color of the horned goats and the hand's grasping on the rock ledge have much occult significance. http://www.bibliotecapleyades.net/sociopolitica/codex_magica/codex_magica27.htm#TWENTY-SEVEN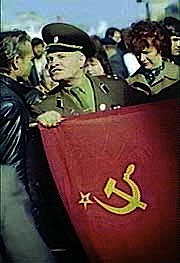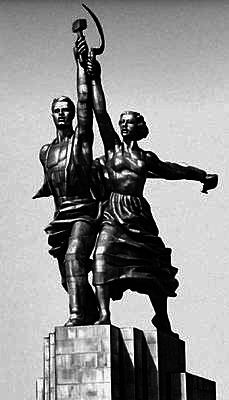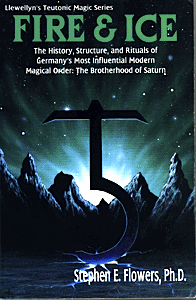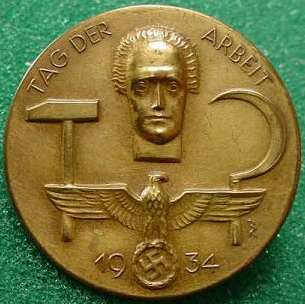 An original Nazi Labor day medal from 1934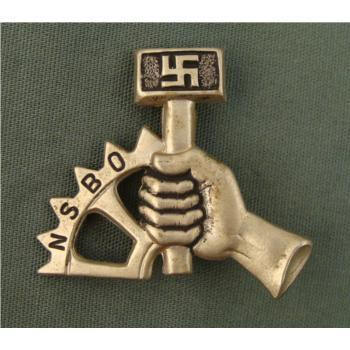 EARLY NSBO HAT INSIGNIA FOR THE LEADER OF THE NAZI FACTORY WORKERS ORGANIZATION. IT IS A HAND HOLDING A HAMMER WITH A SWASTIKA AND GEAR WITH THE LETTERS N.S.B.O.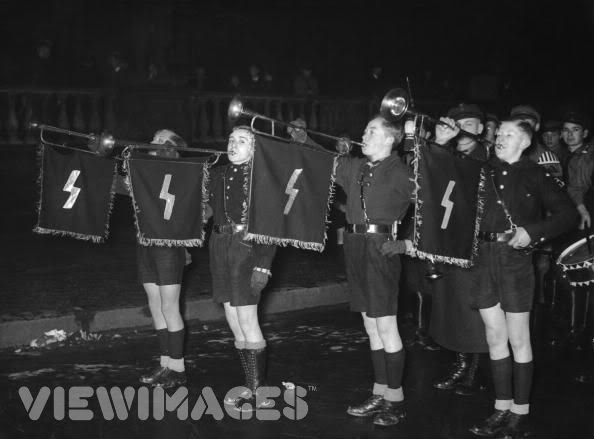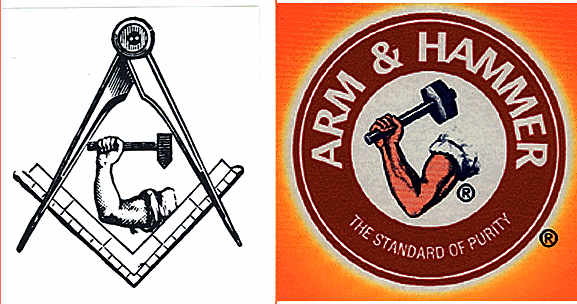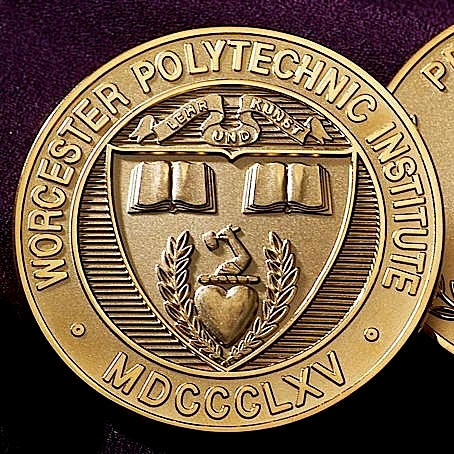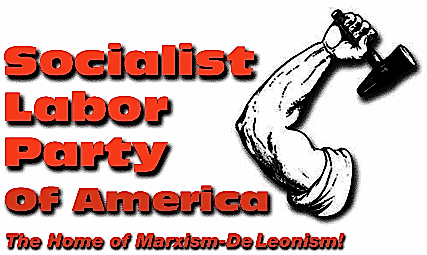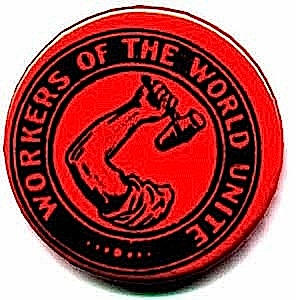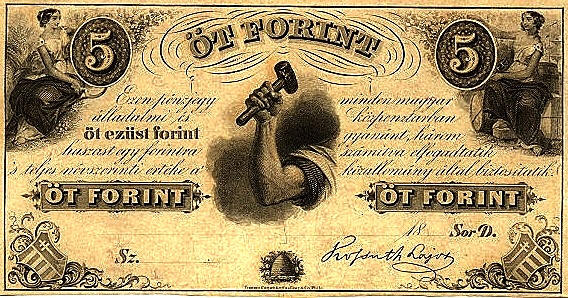 Lightening [See more: Lightning bolt]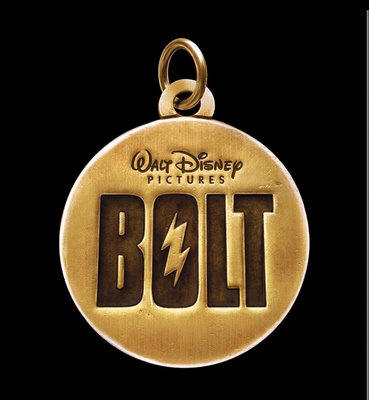 ---