[1988] Camelford town water poisoning (Aluminium) Alzheimer's Racket Aluminium
Village of the damned: Mysterious suicides. Agonising illness. And now, 25 years after UK's worst case of mass poisoning, the first evidence that dirty water has KILLED people
Camelford in Cornwall was poisoned with aluminium sulphate in 1988
A van accidentally dumped 20 tons into the household water supply
Villagers were immediately poisoned, but water was soon deemed safe
Since then, several deaths and illnesses have been linked to aluminium
Dead villagers have been found to have had high levels in their brain
They all suffered early onset dementia and died relatively early
By Simon Trump for The Mail on Sunday
19 April 2014 |
When the end came – suddenly, silently but not entirely unexpectedly – it was probably a blessing for Richard Gibbons.
He had spent more than 20 years racked with pain, mentally confused, agitated and obsessed by the very thing which he feared would kill him, and almost certainly did.
His decline and early death at 60 was a tragedy for the Gibbons family. The rapid onset of dementia had left him, in the words of his daughter, 'a shell of a man'.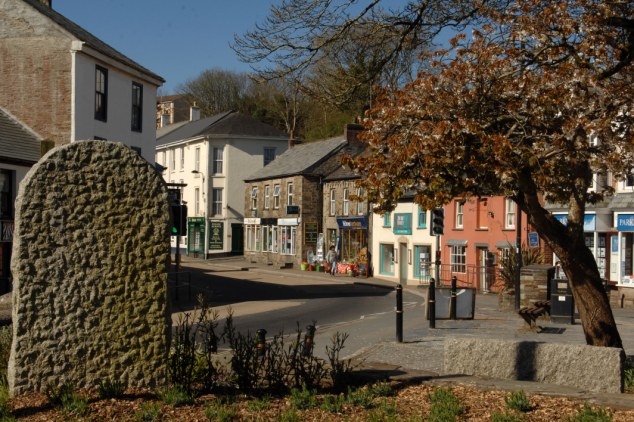 Laced with poison: On July 6, 1988, 20 tons of aluminium sulphate was accidentally dumped directly into the household water supply of Camelford, Cornwall
Yet while Mr Gibbons's mental confusion and associated ill health were obvious to those he met, there was another silent factor in his sickness, a factor with serious repercussions for thousands in and around the small, picturesque Cornish town of Camelford.
Just a few weeks ago, it was established beyond doubt that the former businessman died with abnormally high levels of aluminium in his brain, a fact that will cause fresh anxiety in a region already battered by more than 25 years of lingering health fears.
It is a quarter of a century since massive quantities of aluminium sulphate, a chemical used to keep drinking water clear, were accidentally dumped into the public supply at Camelford's Lowermoor treatment works.
It was the worst case of mass poisoning in British history. The effects were noticed within 90 minutes and included diarrhoea and vomiting, severe joint aches, and blistering. Hands and lips stuck together. Hair turned green, fingernails blue.
It seems a long time ago. But if, to the outside world, the matter had been safely laid to rest, a small but determined group of locals has long insisted that the effects of the disaster could be both long-term and devastating. Now, their worst fears appear to be justified.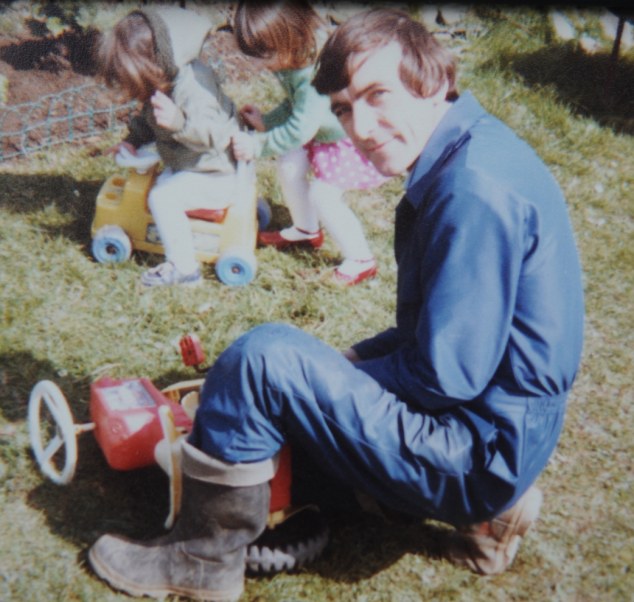 Victim 1: Richard Gibbons died at the age of 60 as a result of rapid onset dementia and was later found to have had abnormally high levels of aluminium in his brain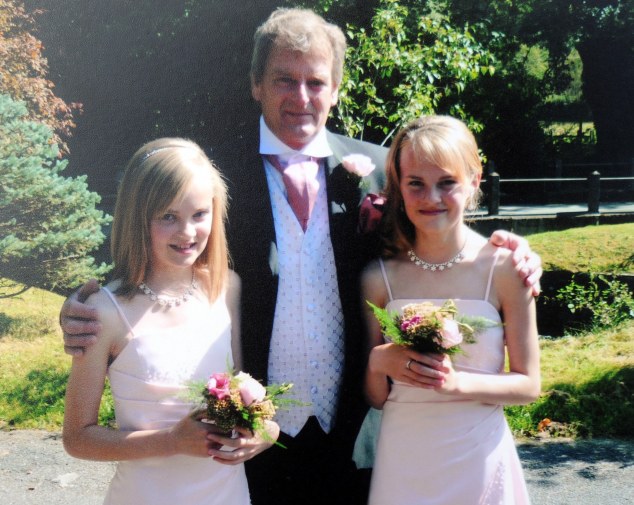 Victim 2: Peter Winn, pictured with his two granddaughters eight months before his death, died from a brain haemmorhage aged 60
The Mail on Sunday has uncovered not one but two new aluminium-linked deaths: that of Mr Gibbons and also of Peter Winn, a farmer who died in 2012 but whose brain has only recently been analysed.
They join Carole Cross, a woman whose case was highlighted two years ago, and the three deaths have spread anxiety through the towns and villages of the area.
All three came into contact with the poisoned Camelford water and all were found to have high levels of aluminium in the brain, contamination which almost certainly gave rise to protein plaque deposits affecting mental function. The symptoms were not dissimilar to Alzheimer's.
The revelations raise the spectre of serious ill health and a traumatic death for thousands. They have also provoked disturbing questions about the behaviour of the medical authorities who for decades refused to countenance the likelihood of long-term effects from the Camelford poisoning. No wonder the bereaved relatives are pursuing legal action.
At the forefront of the campaign to expose the link is Christopher Exley, a professor in bioinorganic chemistry at Keele University, who examined Mr Gibbons's brain after his death.
At last month's inquest into Mr Gibbons's death, Prof Exley reported finding a mean reading of 4.35 micrograms (mcg) of aluminium per gram of dry tissue in samples.
'This is abnormally high,' he told the coroner. 'If one finds above one, it is a little unusual, if it is above two it is a bit more unusual but the level we have here is significantly high.'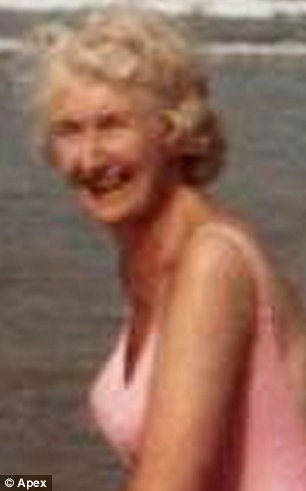 Suspicious death: Irene Neal had aluminium in her brain when she died
A reading in one mineral cluster in the brain, of which there were several, was more than 94mcg.
Prof Exley has also concluded a first round of tests on the brain of Mr Winn, who died after suffering very similar symptoms. Yet again, the results are shocking. Initial tests have shown mean readings of up to 3.5mcg with highs of 13.4mcg
Michael Rose, the Taunton and West Somerset coroner is another whose work has done much to uncover the truth. Sitting in his role as deputy coroner for Cornwall, he delivered a narrative verdict on Mr Gibbons's death in which he compared the search for the link between the Camelford poisoning and deaths to the lengthy battle to reveal the damaging truth behind asbestos and the rare cancer, mesothelioma, which it causes.
'Somebody will in 20, 30 or 40 years be able to solve the problem immediately,' said Mr Rose. Science was 'on the edge' of establishing the link.
He added: 'A high level of aluminium was found in the hippocampus area of the brain after death but a subsequent post mortem found the cause of death to be aspiration [inhalation] of food due to epilepsy,' he explained.
'A causal relationship therefore between the aluminium and the seizure cannot be established.'
But he left the inquest in no doubt about his belief that aluminium from Camelford played its part.
Richard Gibbons's home was at the end of the pipeline from the water works at Camelford. He developed epilepsy in 2005. For a long period before this development he was afflicted by constant memory loss, kidney problems, skin complaints, gum disease, ear infections, brittle bones – and a fixation with the South West Water Authority.
The authority was the then public body which assumed ultimate responsibility when, some time around 4.30pm on July 6, 1988, a relief tanker driver accidentally dumped 20 tons of aluminium sulphate directly into the household water supply instead of a nearby storage tank at the Lowermoor treatment works.
The chemical is used to improve water clarity. But scientists found that the amount of aluminium in the water after the incident was somewhere between 500 and 3,000 times the maximum level judged acceptable under EU law.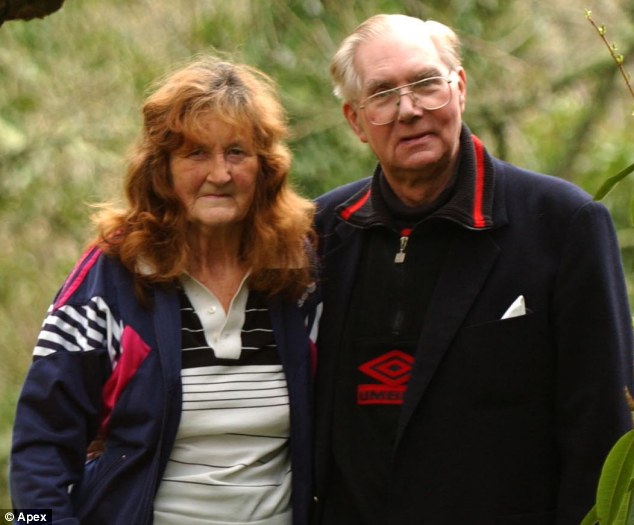 Mysterious illness: Joan King, 83, pictured with husband Roger, had toxic levels of aluminium in her blood for a year after the accident, and now suffers from Alzheimer's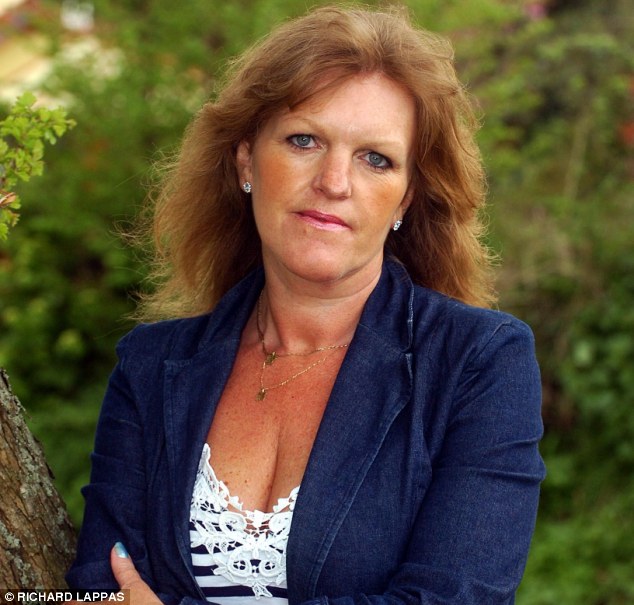 Cancer: Angela Franks from Exmouth, in Devon, was on holiday near the village in July 1988 and was diagnosed with cancer of the lymph glands in her leg as few months later
South West Water Authority denied there was a problem and – almost incredibly – insisted that the water was safe to drink. Camelford itself is tiny, with a permanent population of little more than 2,000. But there were 20,000 residents and holidaymakers in the surrounding region who, almost immediately, reported a range of short-term effects, including an acute burning sensation when they drank the water. Only after 16 days did SWWA admit what had taken place, informing the public through an advert in the local newspaper.
Last week, Lyn Reed, Mr Gibbons's daughter, who was nine at the time, said: 'We pretty much lost our dad then. He was never the same again. Slowly he lost interest in all of us and our lives.
'He became an empty shell of a man. It was heartbreaking watching what happened to him.'
Lyn, who was plagued by mouth ulcers in the aftermath, added: 'I know some people round here seem almost embarrassed about the poisoning. They say it was bad for tourism and some think it still is. They just want to forget about it and wish it would go away.
'But it won't until we find out just what it did.'
It was the long-term effects that seemed to most trouble Mr Gibbons, so much so that it became an obsession – a well-known symptom of dementia.
Obsession was also a striking feature of two suicides – those of Sarah Sillifant and Michael Jewell – who were exhibiting mental confusion at the time of their deaths, possibly also as a result of the poisoning.
Victim 3: Carole Cross from Camelford was found to have had abnormal levels of aluminium in her brain when she died
Emma Carlyon, the Cornwall coroner, refused to investigate any links at their inquests.
Mr Gibbons had undergone tests, scans and biopsies while still alive which showed high levels of aluminium in his blood and bones and which caused the protein plaque deposits.
The blood flow in his brain was also restricted.
No named individuals were ever prosecuted over the Camelford incident but the SWWA was fined £10,000 with £25,000 costs for supplying water likely to endanger public health.
The authority paid at least £123,000 to settle almost 500 initial compensation claims and in 1997 a further 148 victims accepted out-of-court damages of almost £400,000.
As a result, the legal case for further compensation is now complicated, but Mr Gibbons's family is pursuing the matter.
There are other worrying cases, too. Irene Neal was 91 when she died, and although her age might suggest that her dementia was related to her longevity, she was found to have very high levels of aluminium in her brain.
Former chemist Joan King, 83, has also been struck down by Alzheimer's. She had toxic levels of aluminium in her blood for a year after the accident at the treatment works.
Angela Franks and her husband John, from Exmouth, in Devon, were on holiday in a caravan at the time. Their two babies screamed in pain as the water in their evening bath touched their skin and eyes.
A few months later Angela was diagnosed with cancer of the lymph glands in her leg. She now suffers from osteoporosis and her specialist believes she has a neurological condition which caused her to shake.
She wants a full autopsy when she dies.
The initial breakthrough in the campaign to uncover the truth about the long term effects came more than a decade ago, after the death of 58-year-old Carole Cross, when an article in the respected Journal of Neurology, Neurosurgery & Psychiatry reported 'very high' levels of aluminium in her brain.
Yet there was no inquest into her death until 2012.
The case of Peter Winn has received no publicity until now.
Mr Winn, 60, died from a cerebral haemorrhage, a bleed within the brain tissue, on Christmas Day 2012. In people over 55, this is often caused by amyloid angiopathy, or plaque deposits. Both Ms Cross and Mr Gibbons had similar formations, known as CAA.
Mr Winn's daughter Rosie, 33, said: 'Dad had suffered from pain in his lower back and around his kidneys for years but was a private man and almost too proud to go to the doctor. He used to have the most awful headaches too.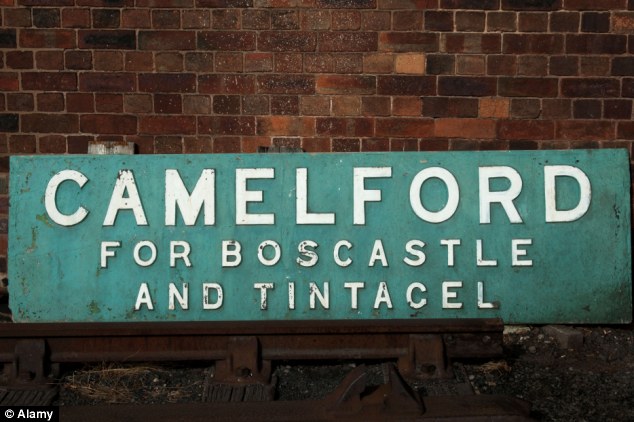 Under investigation: Villagers are worried that there may be more long-term health effects from the poisoning 25 years ago
'He had become increasingly anxious about simple things like driving his car and was prone to angry outbursts. He always used to joke with my husband Kevin about it.
'They would banter that it was the aluminium in his brain.'
Peter lived on a farm within sight of Lowermoor. After the incident he sank a borehole in his garden so he would never again have to drink the public water supply.
Later, his family also gave permission for his brain to be examined by Prof Exley.
Rosie said: 'I asked for a link to the water poisoning to be explored and was told quite clearly by a very hostile coroner's officer we wouldn't be going down that road.
'He said they would not consider Camelford in any way, shape or form.'
Similarly, the families of Ms Sillifant, 45, who hanged herself in 2005, and Mr Jewell, who suffocated himself with a plastic bag aged 77 in 2007, are perturbed that, while both were suffering from apparent dementia, the coroner overruled family wishes for links to the Camelford poisoning to be explored.
So did politics play a part? In 1988, the privatisation of the water industry was looming and Camelford was a major embarrassment. Dwelling on the issue could have caused jitters in the City about the flotation. Eventually, South West Water was sold off for £300 million.
In 2001, the then Environment Minister Michael Meacher spoke more frankly than anyone until that point. He claimed the government of the time was fearful of an unrestricted public inquiry which was why, instead, an eight-strong team was appointed by the Department of Health to investigate the poisoning.
Mr Meacher said: 'This has become a tug of war between the truth and an attempt to silence the truth.'
A determined few families who refuse to give up their fight are ensuring the tug of war continues.
Richard Gibbons's son-in-law, Phil, said: 'He made us promise while he was still alive we would fight to prove the truth of what he was convinced had happened to him. We're doing that.