Methamphetamine (Med: Desoxyn, Methedrine. Street names: crystal, meth, ice, speed, glass, chalk, tina & crank)
Amphetamines Dope Inc
See: ADHD drugs Amphetamines Possession
[Methamphetamine (sometimes referred to as methylamphetamine or desoxyephedrine) is a psychostimulant drug used primarily for recreational purposes, but is sometimes prescribed for ADHD and narcolepsy under the brand name Desoxyn.
In the 1950s came a rise in the legal prescription of methamphetamine to the American public. According to the 1951 edition of Pharmacology and Therapeutics (by Arthur Grollman), it was to be prescribed for "narcolepsy, post-encephalitic parkinsonism, alcoholism, ... in certain depressive states... and in the treatment of obesity."
The main neurotransmitter affected by methamphetamine is dopamine.
Street methamphetamine is referred to by many names, such as meth, speed, glass, chalk, & crank. Methamphetamine hydrochloride, clear chunky crystals resembling ice, which can be inhaled by smoking, is referred to as "ice," "crystal," and "tina."]
[2015 Nov] Big Pharma's Adderall Is Basically Crystal Meth, Says Dr. Carl Hart
[2011 March] Free to deal A DRUG dealer was spared jail by a soft judge - even though he was caught with a massive stash worth £50,000.
Quotes
Israel owns other entire states, virtually extant (lock, stock & barrel). The most famous of these is Burma, now called Myanmar (which Israel turned into a giant methamphetamine lab) and Monaco, which they own through the Grimaldi Royal family. Prince Rainier died recently of old age, requiring his son to step in and supposedly pick up the royal reigns. The old man, called Tax' in criminal parlance, was the only tax on Mafia heroin before it found its way to the United States. In reality, one civil servant in Tel Aviv kept the entire file and made all decisions, including the state of the Prince's pocket money and alimony. [2009] THE SEX COLLECTORS - How the World is run on Shame - Vol. II, MURDERS by Greg Hallett
We haven't even discussed the relationship that crystal methedrine and "crank" have with the reptilians. Crystal methedrine and crank have a "Sympathetic Resonance" with the reptilians. Have you ever wondered why many cranksters and speed freaks become involved in acts of mayhem and sexual violence? Its because prolonged use of these kinds of amphetamines leads to the user becoming a "Host" for a reptilian entity.
The entity utilizes the host as a vehicle to wreak all kinds of mayhem and sexual violence and deviance upon society. Indeed crystal meth and crank use is the FAST TRACK TO BECOMING HOSTED BY A REPTILIAN ENTITY. Forget about occultic rituals and group meditations at vortex areas. This is the best (or worst) way to become a full on reptilian host. I have spoken to a mental health professional who told me that many people in the state hospital where this person worked were speed freaks who confidentially spoke of "the spirits" that told them to commit their crimes. Many people who use crank have confessed that their sexual desires became more and more deviant as time went on. They began to visit the child pornography sites on the internet or began to mentally sexualize women in a sadomasochistic and bondage and discipline fashion. I will discuss in more detail below how some abductees can be turned into pedophiles by the reptilians but this is a good opportunity to discuss how the reptilians and their alien vassals keep people addicted to certain forms of substance abuse. ASTRAL DREAMSCAPE MANIPULATION by James Bartley
In the late '80s, an epidemic of methamphetamine addiction infected youngsters subjected to alien abductions. These individuals were living in a rather poor, rural community. This all-too-common side effect made me realize the aliens might be embarking on a serious drug program. Currently, the number one drug problem in the United States is methamphetamine. It's called the drug of violence. Once you start, it's almost impossible to stop. It wreaks havoc on families. This drug opens the user to extreme psychic abilities. I've seen users actually read the mind of another person. This drug allows open access, enabling the alien to possess and dominate the addict. Users have reported obsessive interest in child pornography, viewing it nonstop for days. Most importantly, many of the children born to addicts appear to have a different brain pattern, and many are without empathy. It's a 'breeding out the love" program. Yes, addicts do seem to interact with the alien, non-human life forms. 2007 Interview with Barbara Bartholic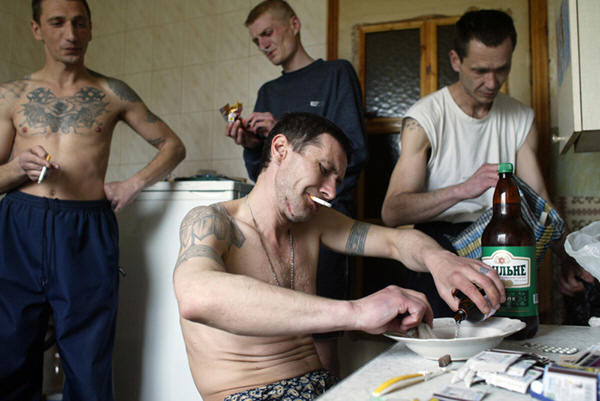 [Hoping for a bit of Reptilian Possession, if it hasn't happened already ;0)] Dneprodzerzhinsk, Ukraine: Crystal meth addicts mix up a batch of drugs for their use, 'Russian Style'. A dose lasts typically 24 hours, allowing them to stay up all night and day to party. An average dose of speed is less than two dollars. 1.
Video
James Bartley, associate of Eve Lorgen, Barbara Bartholic and the late Dr. Karla Turner, discusses the reptilian aspects of UFO and military abductions. Specific subject areas covered include astral operatives, reptilian mindset, sexual assaults and manipulation of abductees, and more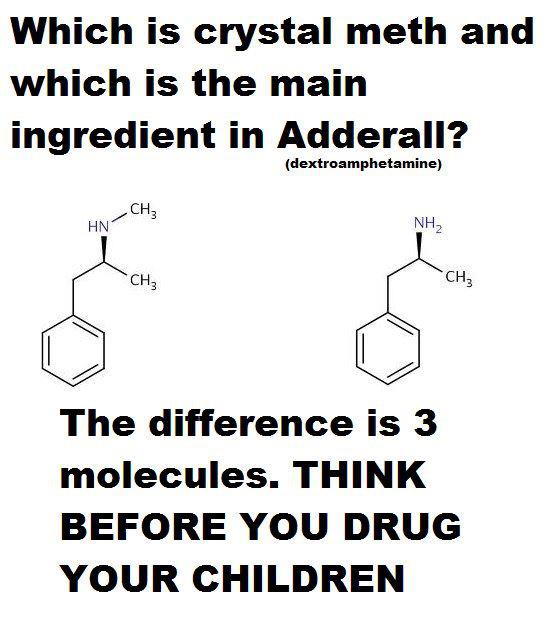 Adderall [2015 Nov] Big Pharma's Adderall Is Basically Crystal Meth, Says Dr. Carl Hart