James Bartley
MILABS
[James Bartley is an Abductee who has been exposed to high levels of Spiritual Warfare. He has studied in England and Germany. He is a student of Military History with an emphasis on Intelligence- Counterintelligence and Special Operations. James has worked in the Semiconductor Industry, the Telecommunications Industry and in County Government as an Ombudsmen. James also worked for the Civil Service at a major military command in an Intelligence related capacity. He is a former business owner.]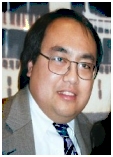 I am available for consultations at very affordable rates. For more information please e mail me.
See: Dr. Karla Turner Barbara Bartholic
The Legacy of Barbara Bartholic by James Bartley
[2013 May] An Interview with Angelia Cardwell, a Milab by James Bartley
[2009 Dec] Interview with Lilu Tuatha—a MILAB Abductee By Eve Lorgen, M.A.
Articles about Biden's and Obam-bam's master's real agenda--Grant Bartley
A Book Review of Susan Reed's "The Body Snatchers" By James Bartley
Articles
[2011 Nov] What Would a Reptilian Controlled Planet Look Like? By James Bartley
[2009] A Primer on Military Abductions By James Bartley
My Location Displacement Experience by James Bartley
[2007] A Female Abductee's Revelations Of Hybrid Infiltration by James Bartley
[2007] Interview with a Male Abductee about Reptilians and Hybrids by James Bartley
UNDERSTANDING THE REPTILIAN MIND By James Bartley
ASTRAL DREAMSCAPE MANIPULATION by James Bartley
ON THE MARCH

by James Bartley
Rebuttal to a Reptile in Human Clothing by James Bartley
Grand Strategy Of The Reptilians by James Bartley
[2004] ALIEN ABDUCTIONS IN THE 21st CENTURY: A COMMENTARY BY AN ALIEN ABDUCTEE By James Bartley
[2002] Unmasking the Disruptors in UFO/Conspiracy Research (Part 1) By James Bartley
[2000] "Alien Civil Affairs Programs" by James Bartley
[2000] The Aliens' Use of "OPSEC" By James Bartley
Reptilians: Understanding the Hive Consciousness by James Bartley
See: Franz Erdl Barbara Bartholic Turner, Dr. Karla MILABS
Video
[vid] James Bartley - MILABS & Reptilian Concept of Human Ownership
James Bartley, associate of Eve Lorgen, Barbara Bartholic and the late Dr. Karla Turner, discusses the reptilian aspects of UFO and military abductions. Specific subject areas covered include astral operatives, reptilian mindset, sexual assaults and manipulation of abductees, and more

Breaking away from her usual format of having a guest for 90 minutes, Lorien introduced her guest, James Bartley, a few minutes into the show and let him speak the entire 2 hours. Because of James extensive work over the years with abductees and milabs victims, Lorien and James had an abundance of topics to cover. The first part of the show Lorien asked James to discuss his mentor Barbara Bartholic who also mentored the wonderful Dr. Karla Turner. Both of whom where most likely murdered because of speaking out in the UFO community about the horrors of Alien abduction. Further into the interview James spoke of mind control, Reptilian Aliens, a malevolent alien agenda and so much more! This interview is sure to become a classic Fenton Perspective show. James and Lorien had so much to discuss that she's going to have him on again very soon to dig deeper into James research around the mind control and Super Soldier phenomenon. www.freedomslips.com www.revolution-radio.com
External articles
Milab Operations Detailed article about military and alien abductions. By James Bartley. (PDF)
[2002] Unmasking the Disruptors in UFO/Conspiracy Research
http://theuniversalseduction.com/bartley/
Book: The Universal Seduction : Piercing the Veils of Deception
James writes about In Vol. I, II III, - various aspects of History leading up to the New World Order – Passing on classified info.: Inequity among sentencing – Britain -- Who were the spies(MI5-MI6)? ADL picks & chooses cases: nothing but a propaganda machine – FDR & Churchill in secret collusion (WWII) – Coming global Dictatorship – Stooge of the NWO – Pearl Harbor: early warning? – The Questionable Benjamin Franklin – Naming cold war spies – The Cold War: an illuminati invention The United Nations' part in the NWO – THE ILLUSTRIOUS MR. KISSINGER