Taylor Swift
Symbolic Pics of the Month (02/13) Taylor Swift's Grammy performance was one, big, nightmarish tribute to an MK-Ultra favorite: Alice in Wonderland.
The 2009 VMAs: The Occult Mega-Ritual Taylor Swift wins the "Best Female Video" award and goes up on stage to give her thank yous. Kanye West pops out of nowhere, taking the mic from her hand, and informs her that Beyonce has "one of the best videos of all time". This scene has caused much controversy and has earned Kanye the title of "Douchebag of the year" plus a the honor of being called a "jackass" by the President of the United States. I might shock some people by saying this… but this "unexpected" event was… STAGED! There I said it. Did you ever watch a crappy reality show and had the gut feeling that the whole thing was scripted? Well, I've got an overload of that feeling while watching this scene. None of the people involved (not even Beyonce making her "I can't believe this is happening" face) are good actors. Furthermore, I've been following Kanye's career since his beginnings and I've retained one important fact about him: the only thing Kanye West cares about, is Kanye West. So if he had to throw a hissy fit about something, it would had been about him not winning. Not Beyonce. Him.
This scene is in fact Taylor Swift's initiation into what I call "The Circle of Chosen Artists". The pupil is humiliated in front of her peers and told that she is not worthy to be on the same stage as Beyonce, the queen of the ceremony. Almost all groups, fraternities and gangs carry out an initiation process to test the recruit's character, strength and worth. Swift's ordeal was to have Kanye ruin her first award ever and to be told that she didn't deserve this recognition. The rapper is known for bitching during award shows so he was the perfect candidate to make it all seem "unexpected".
http://theindustry.yuku.com/topic/1319/Hidden-Demonic-Images-CMA-39-s-Taylor-Swift-09#.Ttaf4FZKSJI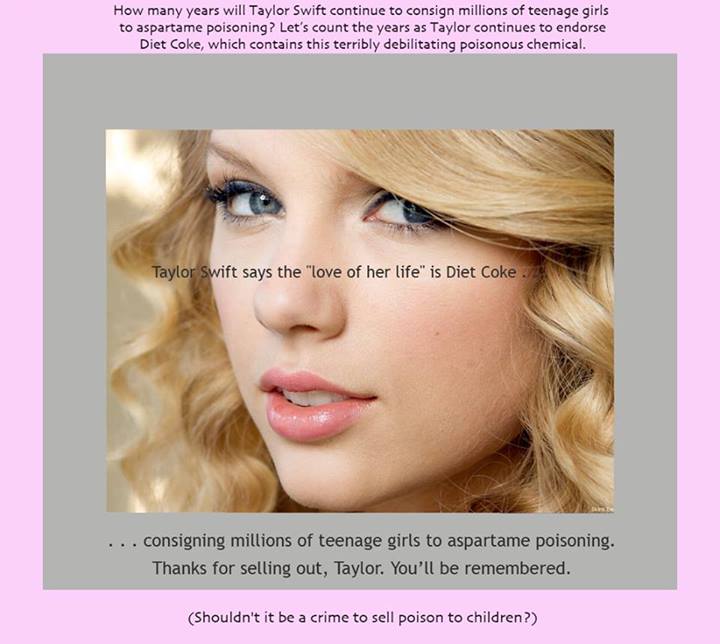 Aspartame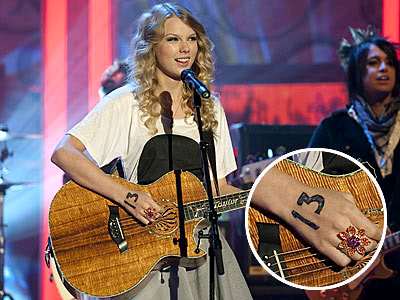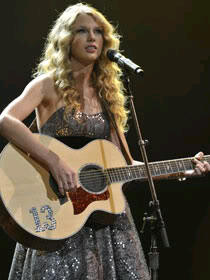 13 "The significance of the number 13 on my hand ... I paint this on my hand before every show because 13 is my lucky number — for a lot of reasons," she explained. "It's really weird."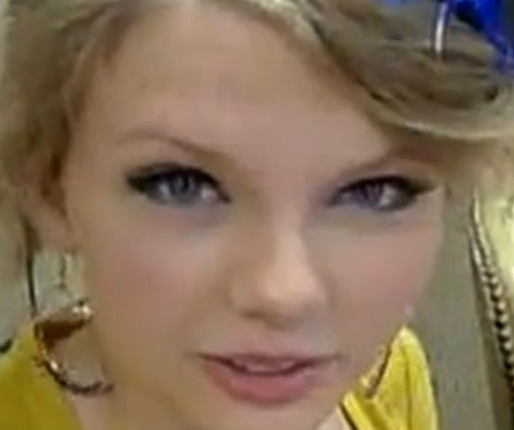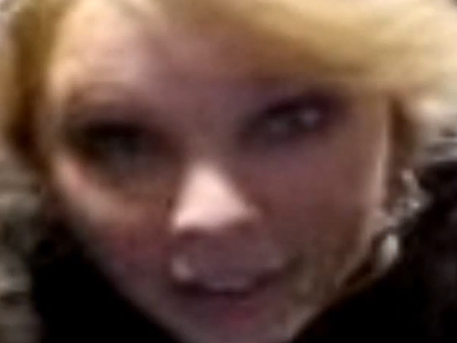 L-shaped pupils Reptilian shapeshifter - Taylor Swift http://www.youtube.com/watch?v=wtAYZ993yww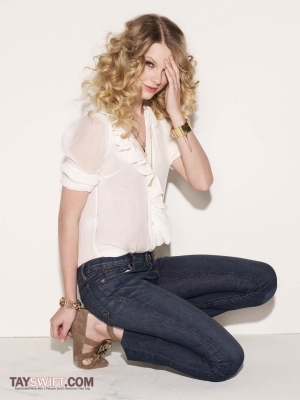 All seeing eye (people)