Lindsay Lohan
Film Clones & Doubles
Lindsay Lohan's Strange Accent: Another Telling Sign of a Mind Control Slave
[2010 [ Lindsay Set For Self Destruction
Sister: Lohan, Ali
Celeb's with alters (MK Ultra): Beyonce Spears, Britney Jackson, Janet Lady Gaga Baez, Joan Ochs, Phil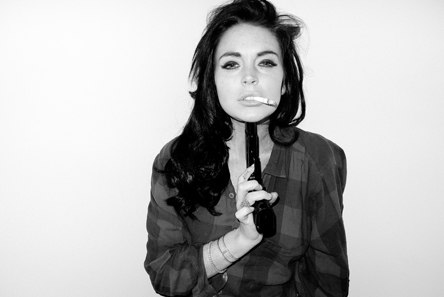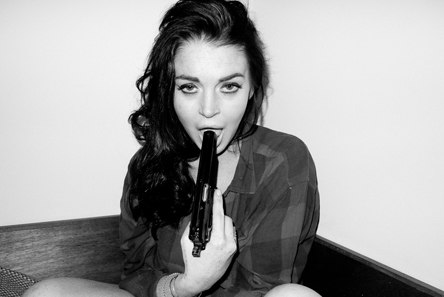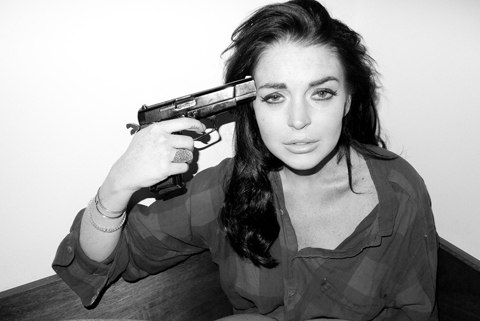 Richardson, Terry Suicide (Knife & Gun)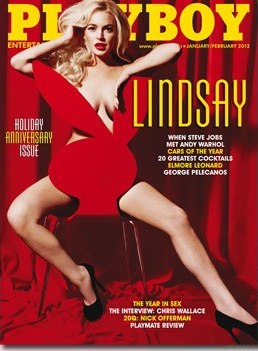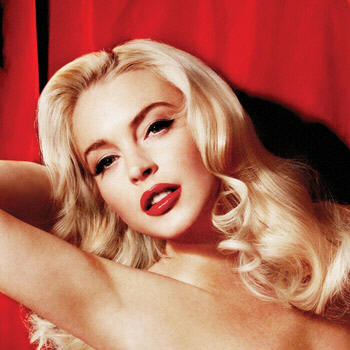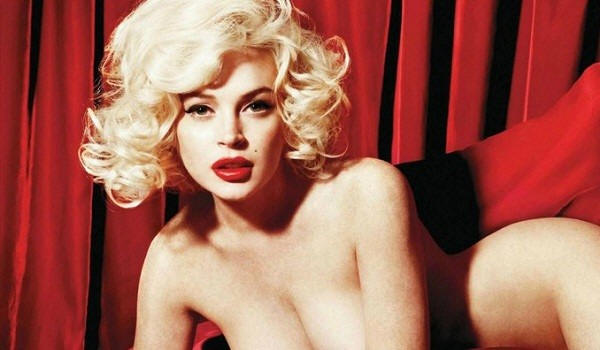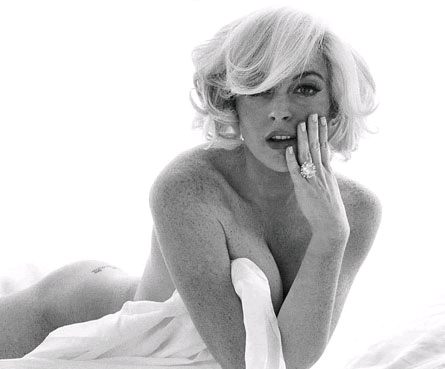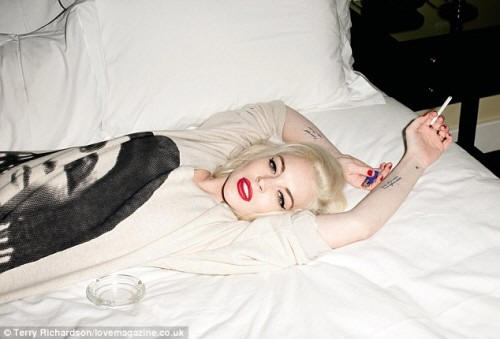 Marilyn Monroe identity Sex subliminals (sheet in penis shape)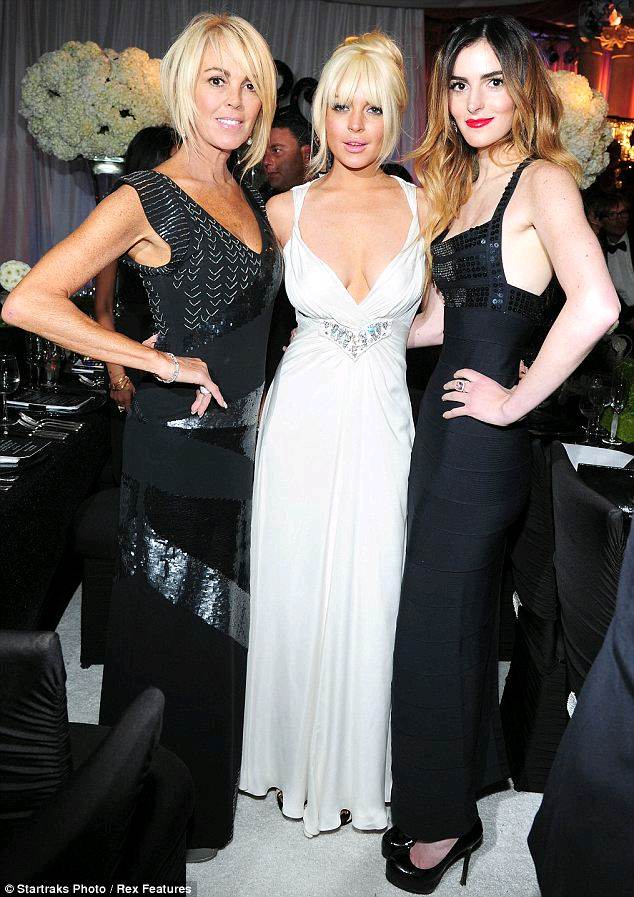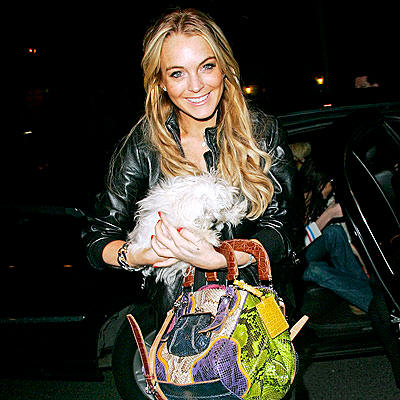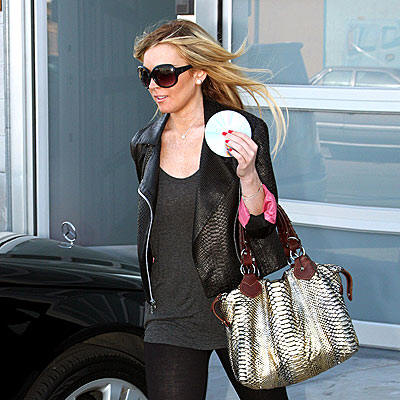 Animal skin snakeskin handbag from Dolce & Gabbana. Pauric Sweeney gold python Overnight purse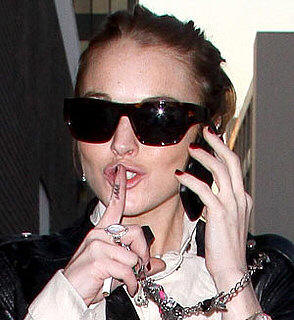 Finger (silence)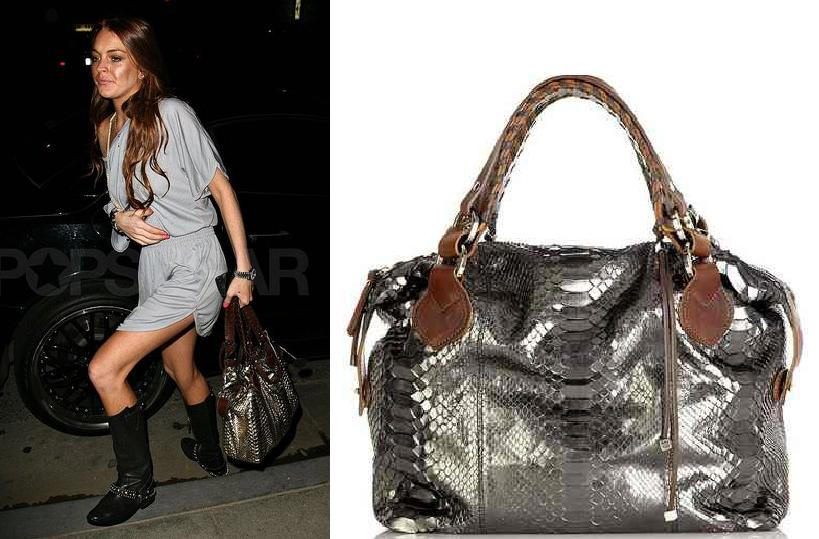 Pauric Sweeney Metallic Python handbag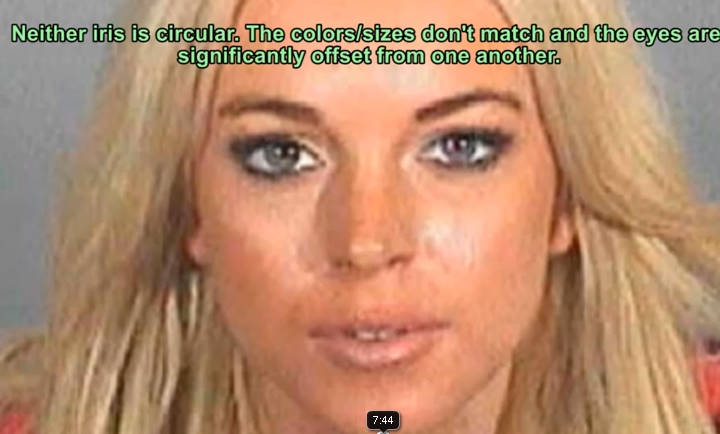 Polygon iris. Michelle Obama's Eye Hologram & Anomalies + Reptilian Celebrities Busted! http://www.youtube.com/watch?v=etOQlM8YjEU
http://doppels.proboards.com I actually think the real Lindsay was gone by MeanGirls. The real Lindsay was out before all of those movies. Means Girls and Freaky Friday were both the first Findsay and then she was replaced AGAIN with the basket case Findsay we know now.
Lindsay(1986-2006)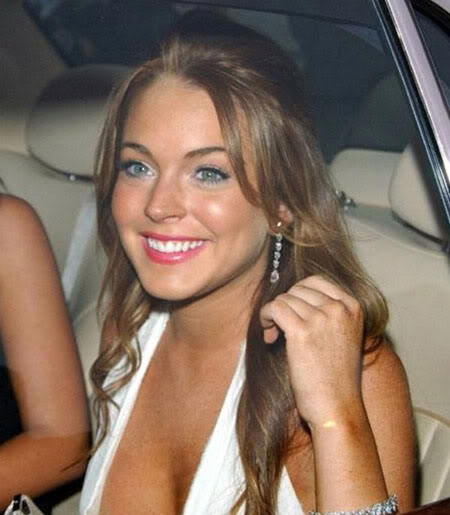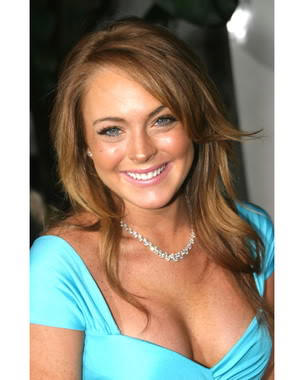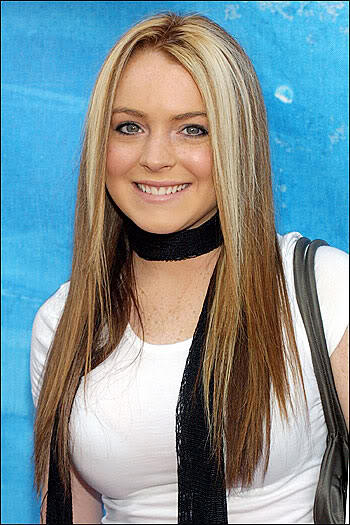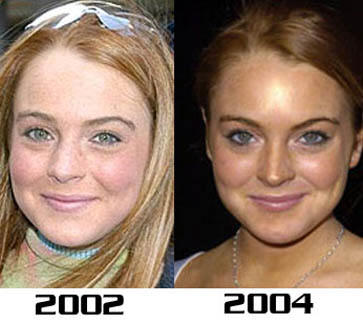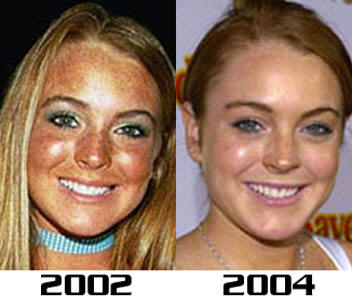 2002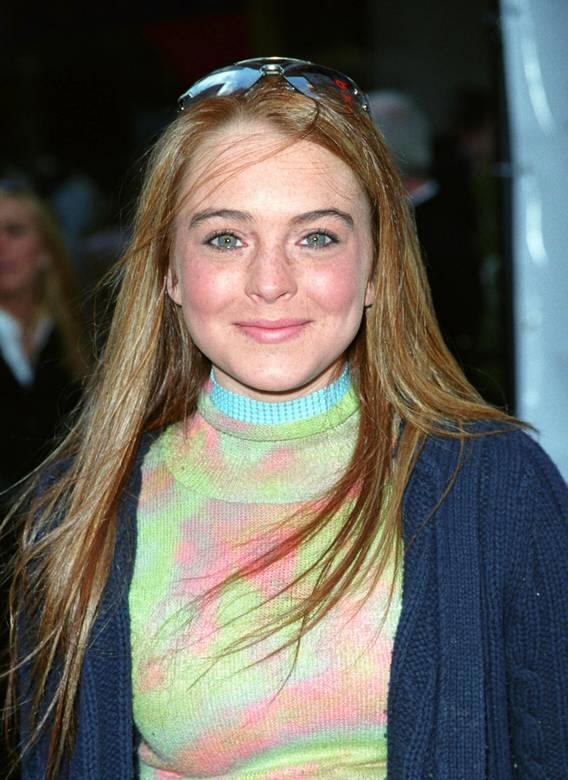 Findsay(2006-2009)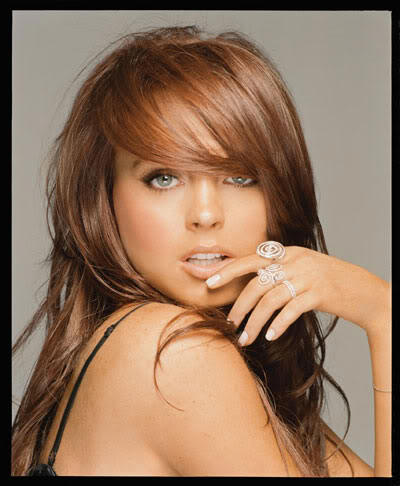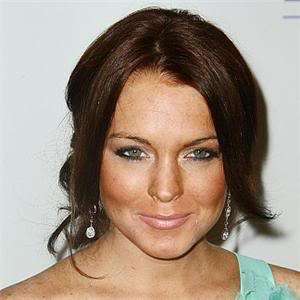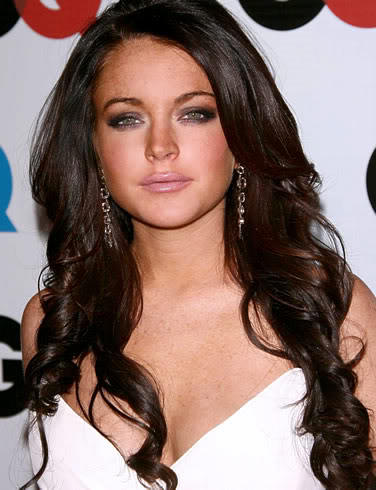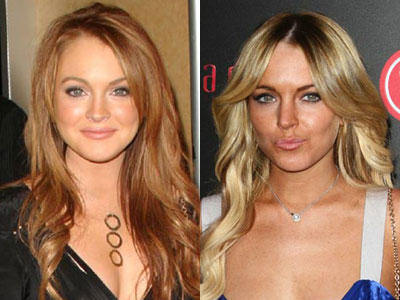 http://60if.proboards.com Lindsay Lohan replaced in 2004?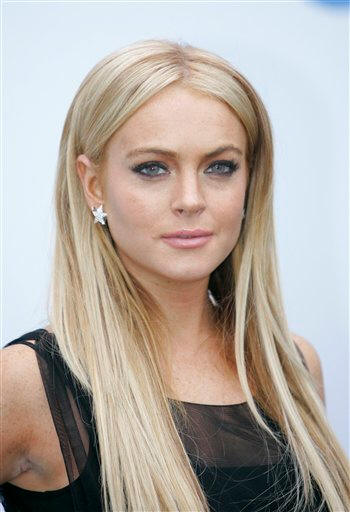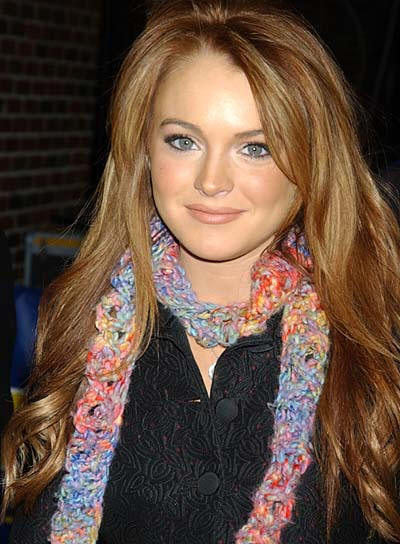 Findsay ? - and her official mother Dina, much more alike than original Lindsay and Dina...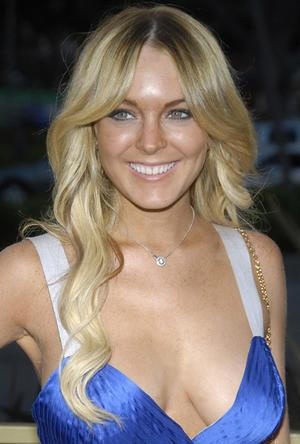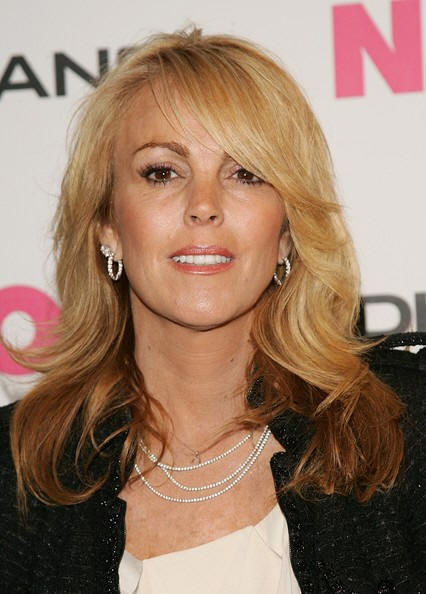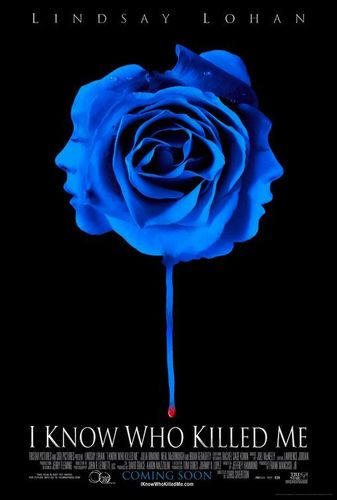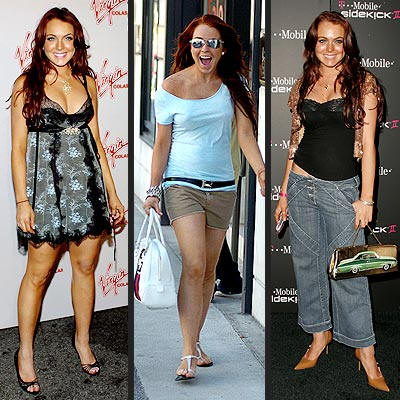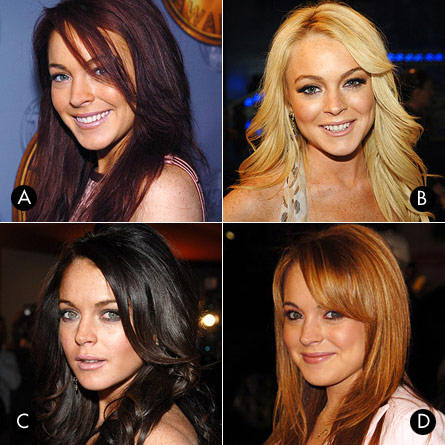 Doubles get the same treatment as originals...

"Lindsay Lohan had her self-mutilation outed long ago by photographs of the tell-tale scars on her arms, but one would hope that two trips to rehab and a little bit of growing up would help the starlet work her way past these issues. Unfortunately, these photos that were taken in August are just now being blown up to show that not only have Lindsay's old scars failed to fade, but they are right next to new scars, even ones that have messed up the large tattoo on her forearm.

Self-mutilation is a huge problem with teens everywhere, but there's been a lot of it in young Hollywood, especially that we've seen over the past few years. Other celebrities who have dealt with this private struggle are Johnny Depp, Angelina Jolie, Princess Diana, Courtney Love, Amy Winehouse and Megan Fox. We say this literally all the time, but here's hoping that Lohan gets the help that she needs."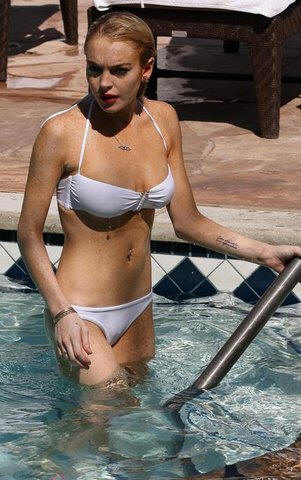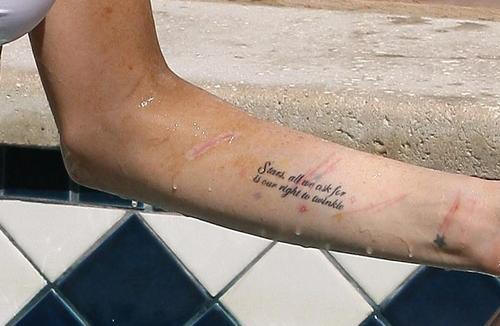 In the news:

"Michael Lohan Apologizes Publicly to Lindsay Lohan

Michael Lohan will be on E!'s "Daily 10" tonight to issue a public apology to his daughter Lindsay. Some of the words of wisdom he'll be sharing:

"Lindsay, I love you with all my heart. And I'm sorry about being so public about certain things. But when I'm with you, when I was with you, out in LA, and I looked into your eyes I didn't see the girl I brought up or the girl that was so gifted and talented during the years of 'The Parent Trap,' 'Freaky Friday,' 'Mean Girls.' And I'm not going to stand here and watch my daughter get destroyed anymore."

"I mean, it's got to stop. Do you see the same Lindsay now that you saw when she was acting? Do you think she can act like she used to? No! There's no way, It's a hollow, vacant body. You hold that body – it's a broke body, a broken spirit in side. There's nothing there. Nothing. It killed me. It literally killed me holding her in my arms. No father wants to feel death in a kid that's always so alive. And I'm pissed – at myself too – for letting us go through a divorce. But that's what happens to kids when they get divorced. They suffer, not us."

Of course since the real LINDSAY is gone. One way or another... Its ironic that some say that LINDSAY wasnt the same after MEAN GIRLS, as her father mentions...
http://doppels.proboards.com/index.cgi?board=general&action=display&thread=2&page=28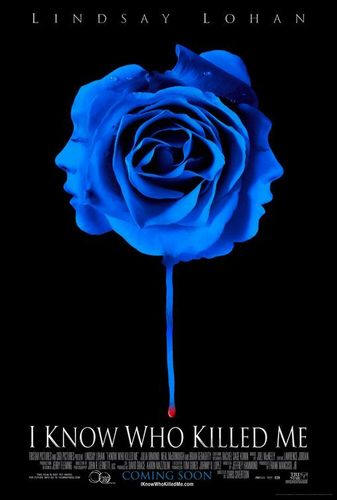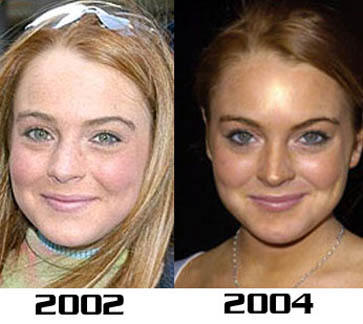 "Regarding Lindsay Lohan: she is a Multiple, as in Multiple Personality Disorder. There are four (4) alters (as there were in Judy Garland). I can't determine yet whether there are four separate Lindsays, two Lindsays with two personalities each, or one Lindsay with all four in her. One is a redhead with a very confident, serene persona; one is a blond, wild party girl, who dresses like a white trash hillbilly and is always either smoking, drinking or doing drugs; one has jet black hair and a very serious personality; the last is a brunette who seems not to know she's a star and who acts like the girl-next-door with a "oh-gee-golly-shucks-you-really-like-me?" demeanor."
---
Lohan asked us not to reveal what specific medications he believes his daughter is abusing, but says they've taken over her life.

"You know why Lindsay's not acting in feature films right now? Because she can't," he said. "Because the girl with all the talent is hidden and buried deep inside this fungus that's grown because of the prescription drugs. She can't be herself. When you hug her she's like, vacant inside. When she kisses or holds me I get chills, and not in a good way-in a bad way."

EXCLUSIVE: Michael Lohan Says Lindsay Is "Working Things Out" with Store Over Missing Jewels

Lohan had a chance to spend some quality time with his oldest daughter following the break-in at her Hollywood Hills home. He says he was shocked by how much she'd changed.

"She's a different person. I was out there for a week when she was living at the Sunset Marquis Hotel and I would sit there and cry. It was horrible. This was not the kid I raised," Lohan told RadarOnline.com.

Michael Lohan Wins Court Victory

Lohan says he's speaking out now because he's worried about Lindsay's health and fears she's being taken advantage of by those he calls "enablers."

"I don't care what anyone says about Lindsay. The Lindsay Lohan I lived with when I was married was a focused, intelligent, gifted girl that needed no prescription medication, no assistance from a therapist. Whoever the people are that came into her life and convinced her otherwise should be thrown in jail, because they're the same type of people who are responsible for the deaths of Heath Ledger, Michael Jackson and DJ AM," Lohan said. "Everything was fine in our family until Dina and I got divorced. And that's when all the kids' lives started to unravel... including Lindsay's." http://www.radaronline.com/exclusives/2009/10/exclusive-interview-michael-lohan-fears-prescription-drugs-are-killing-lindsay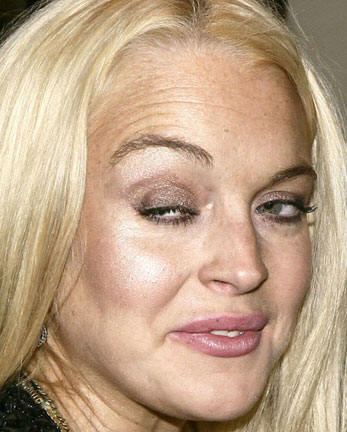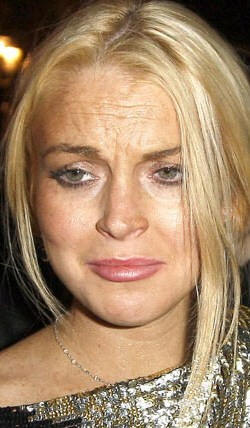 198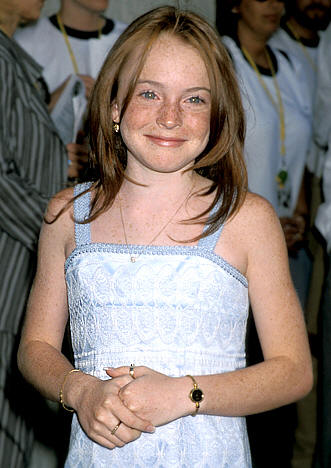 2001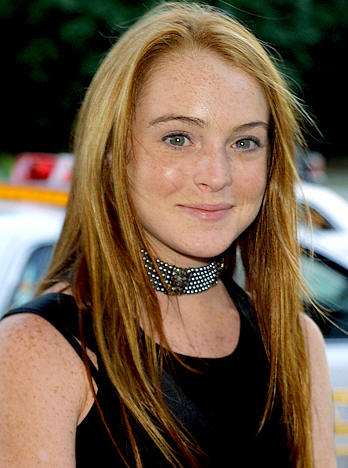 2002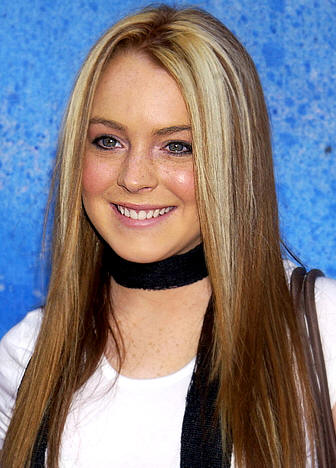 2003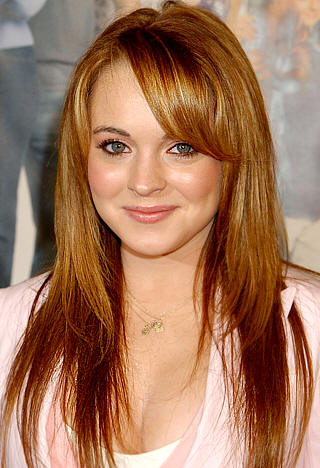 2004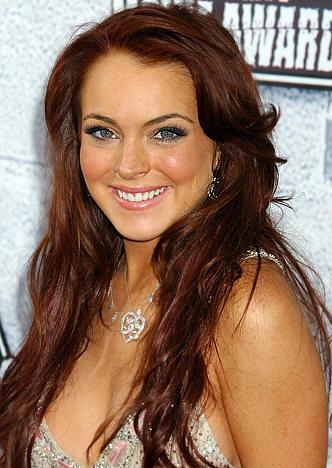 2005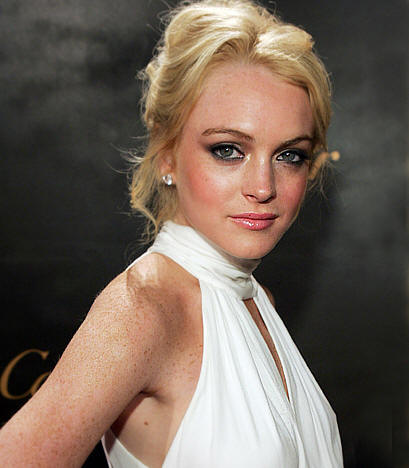 2006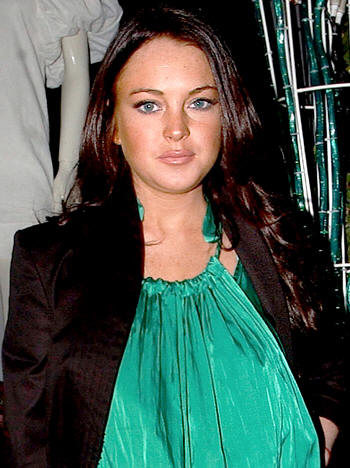 2007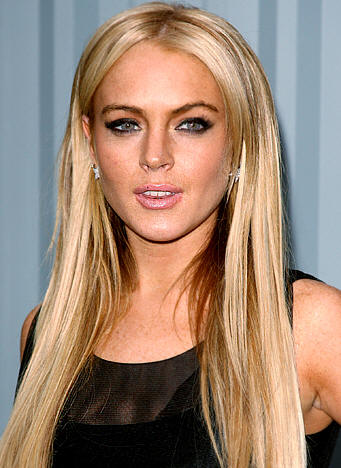 2008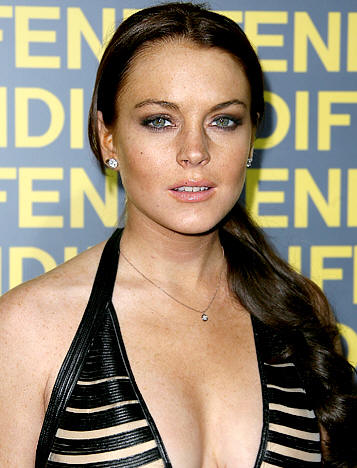 2009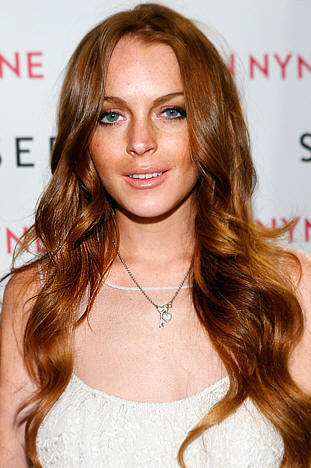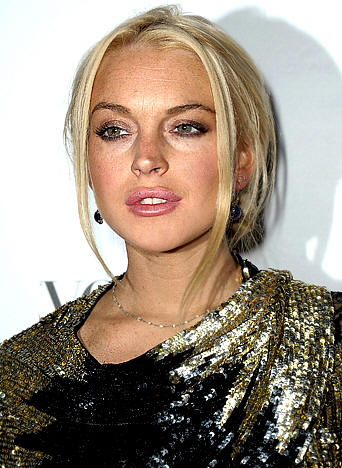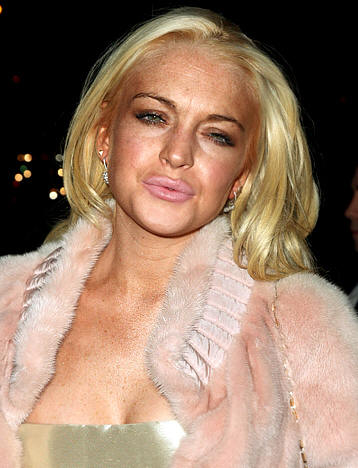 ---
Lindsay Lohan's alter egos
Friend says multiple personalities may be agitating the actress, who at times goes by 'Diane' or 'Margot'

September 20, 2010
BY BILL ZWECKER Sun-Times Columnist

A longtime Lindsay Lohan associate says she thinks the actress may have multiple personality disorder -- perhaps one reason she continues to have trouble keeping her addictions in check.

''Some of us had wondered if Lindsay was bipolar, given her mood swings, but I'm thinking it's more than that,'' said the source, who claims LiLo has on occasion called herself ''Diane'' or ''Margot.''
» Click to enlarge image
Lindsay Lohan (seen in court in July) admitted over the weekend she failed a drug test. She was in jail and rehab this summer.
(AP)


RELATED STORIES
Arrest warrant issued for Lindsay Lohan

According to the insider, Lohan has explained the odd behavior as her way of ''getting into and out of character'' as an actress -- ''pretending to be other people.''

Supposedly, friends have urged Lohan to seek professional counseling for this issue, but to no avail.

• In various statements and tweets over the weekend, Lohan herself said battling addiction is an ongoing process that can only be accomplished over a long period of time. After failing two drug tests last week -- including one for cocaine -- Lohan was seen attending at least two AA meetings over the weekend in Los Angeles.

• While sympathetic to her fight with the disease of addiction, several top Hollywood execs told me this weekend that Lohan's career is likely over -- at least for now. ''No one will insure her for a film,'' said a veteran studio honcho. ''It's a big shame, coming after that great bit she did on the VMA's with Chelsea Handler -- and the news she's landed that hosting gig on 'Saturday Night Live.' ... Those are opportunities for Lindsay to use comedy to be honest with what is a very serious problem.''


http://www.suntimes.com/entertainmen...R-zp20.article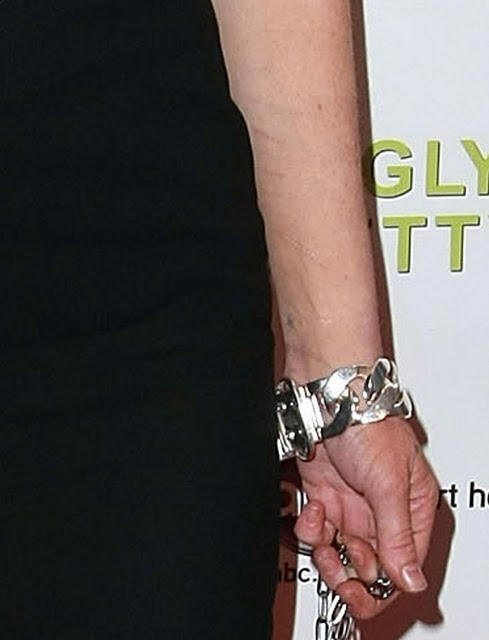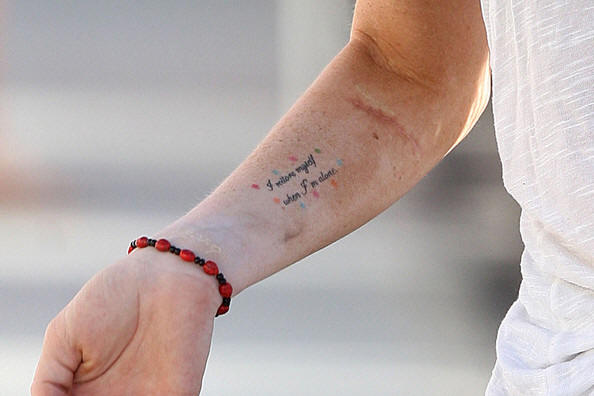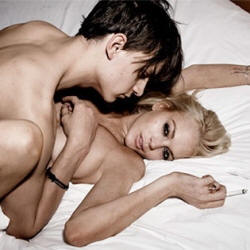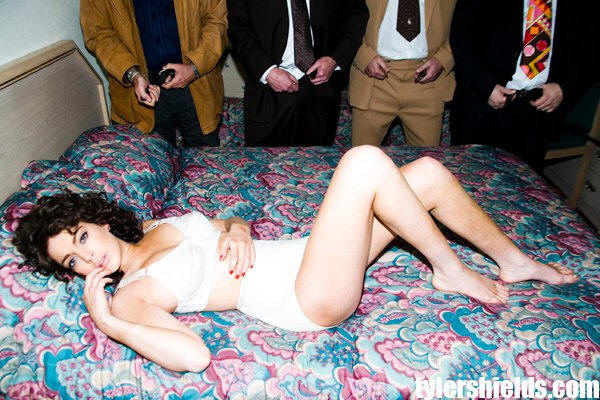 Lindsay Set For Self Destruction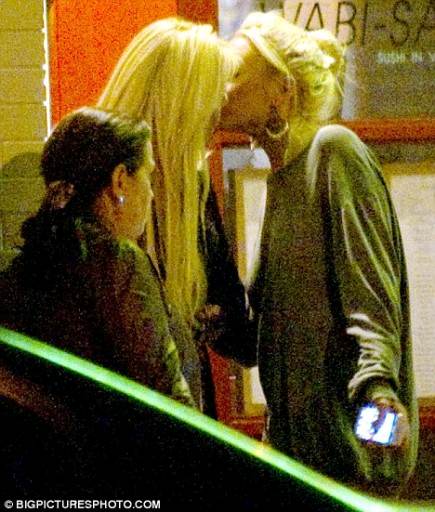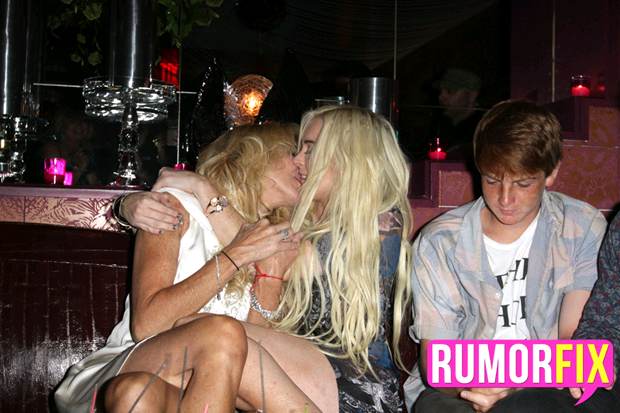 & mother http://rumorfix.com/2011/09/exclusive-photos-lindsay-lohan-dina-lohans-birthday-kiss/