Lady Gaga
Music Sexualizing children
[The triumph of marketing over heart and substance. If you had to invent a Reptoid music star this would be the result--Materialism, Shapeshifting, Animal skin, Sexualizing children, Blood sacrifice, Satanism (Lightning bolt, 666 hand sign, Baphomet, Horns, Anubis etc).]
Fashion director, worked with: Nicola Formichetti Klein, Steven Nathan Crowley
Articles
Sexualising children/porn
Product placement/materialism/animal abuse
Symbols (satanic)
Multiple personalities
Shapeshifting
Before and after

Lady Gaga Says "I Swear to Lucifer"
Articles
Lady Gaga's Fragrance "Fame" and its Occult Meaning
SANDY HOOK, SATANISM, SEX Nathan Crowley was the production designer of Dark Knight Rises. In Dark Knight Rises, Commissioner Gordon points to the words "Sandy Hook" on a map. Nathan Crowley is related to the Satanist Aleister Crowley, who worked for the security services. In an interview, Nathan said, "Yes, Aleister Crowley is a direct relative, he's my grandfather's cousin." Nathan is the production designer of Lady Gaga's video ad for her perfume, Fame.
Lady Gaga's Judas – Spreading the Occult Gospel
[2010] Lady Gaga Stole Identity from Lina Morgana, Mother of Late Teen Claims
[2010] Did Lady Gaga Have Rival Murdered? This was a ritual sacrifice to make a superstar. That's not new - it's been standard in Hollywood since the days of Fatty Arbuckle and Rudolf Valentino. The difference here is the flaunting of it. They've been schooling the public for decades that they're Satanists, and their job is getting the stupid fans to imitate and emulate their beliefs and behavior.
Final Cut of the EXPOSED Series. 2 of 3
Lady Gaga Accused of Performing Satanic Ritual in Hotel Room
Lady Gaga Channels Alexander McQueen and Mind Control
Lady Gaga's Monster Ball takes a turn on the Yellow Brick
Lady Gaga - "Yoü & I" Analysis
"Some artists want your money so they can buy Range Rovers and diamond bracelets,but I don't care about that kind of stuff. I want your soul"
-Lady GaGa tells the new issue of Blender
[2010] Children 'at risk from pop charts porn': Top producer Mike Stock blasts his own industry
Lady Gaga EXPOSED! - Caught Using Body Double In Manchester UK Concert http://www.youtube.com/watch?v=8KQ8O9DBahY
[2010 June] Lady Gaga's "Alejandro": The Occult Meaning http://vigilantcitizen.com/?p=3979
http://www.jewornotjew.com/profile.jsp?ID=896
Exposing the works of Satan: Popular Music Lady Gaga apparently gets her music from demons. She said herself that she has the spirit of her dead aunt living inside her (which is really a demon) and that the spirit of Alexander McQueen wrote a song for her called Judas where I presume she expresses sympathy for Judas who betrayed Jesus Christ, the only begotten Son of God. She also says she bought a 'ghost buster machine' worth thousands of dollars because she said she is convinced evil spirits are haunting her. She also expressed that she had terrible nightmares with occult imagery but she would use it as inspiration for her stage acts which would consist of a mock self sacrifice and hanging by noose. Satan is obviously using Gaga for his agenda - brainwashing the masses.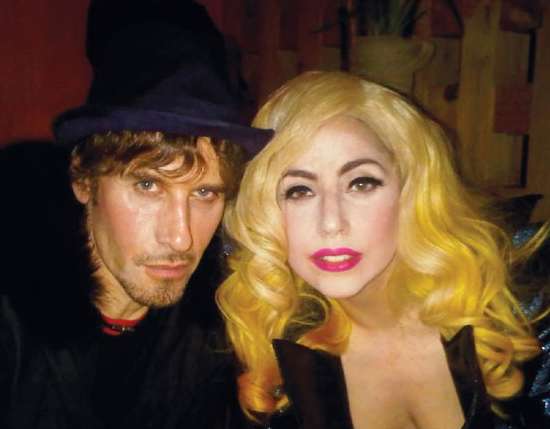 Klein, Steven directed the music video for Lady Gaga's single, "Alejandro." http://en.wikipedia.org/wiki/Steven_Klein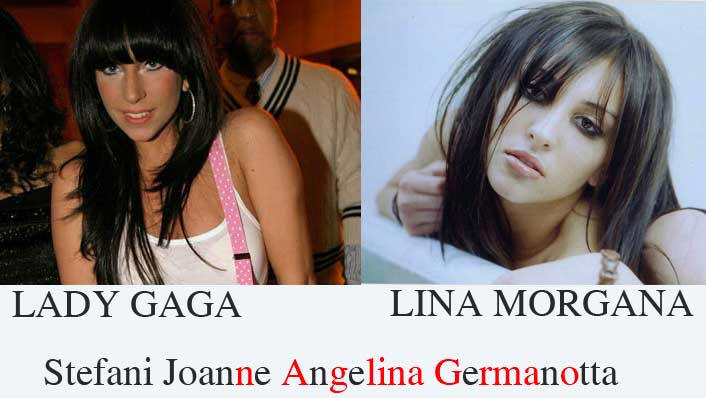 'If you really think that things couldn't get any crazier....think again! The " Wunderland " gossip drama has just begun. Yana Morgana, the mother of Lina Morgana has accused Lady Gaga of stealing the idea behind Gaga's style and fashion, before the whole fashion world made everything accessible to Lady Gaga. Yana went beyond to even accuse Lady Gaga of adopting Lina's tragic back story as her own after Lina committed suicide two years ago. Yana says that Stefani(Lady Gaga) was never flashy when she came into the Morganas life; Lina and Stefani met through a common record producer who was hoping that Lina Morgana would sing the songs Stefani wrote! The allegations are back-up by Lina's ex-boyfriend who confirmed that Lady Gaga adopted the same looks of Lina: thigh-high boots, crazy wigs, and outlandish bikinis. The mother of Lina, Yana Morgana doesn't want any financial help but wishes that Lady Gaga would acknowledge Lina as her inspiration!'
Blood sacrifice Lady Gaga mocks her death in Paparazzi. I think it is a sacrifice for fame. http://forum.davidicke.com/showthread.php?p=1060387190#post1060387190
Sexualising children/porn [Sexualizing children Sexual Innuendo Sex subliminals ]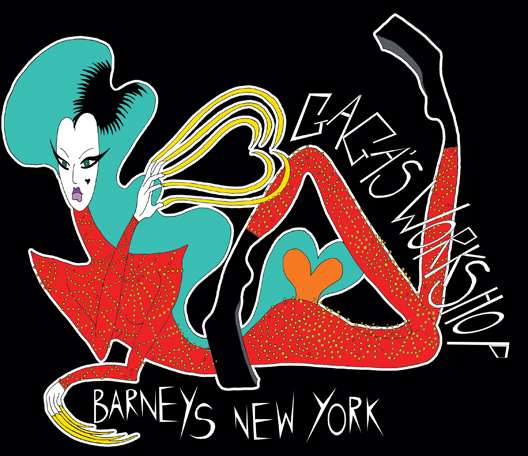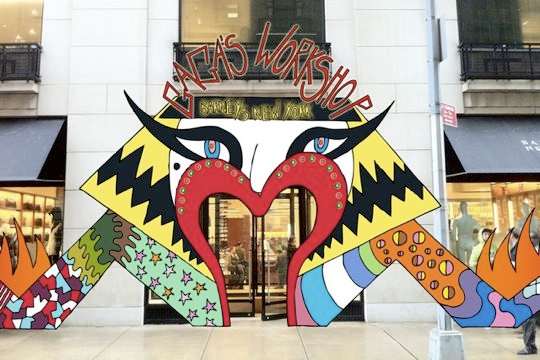 Sexual Innuendo Lady Gaga's Barneys workshop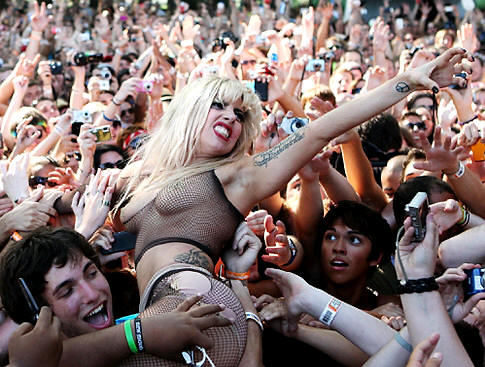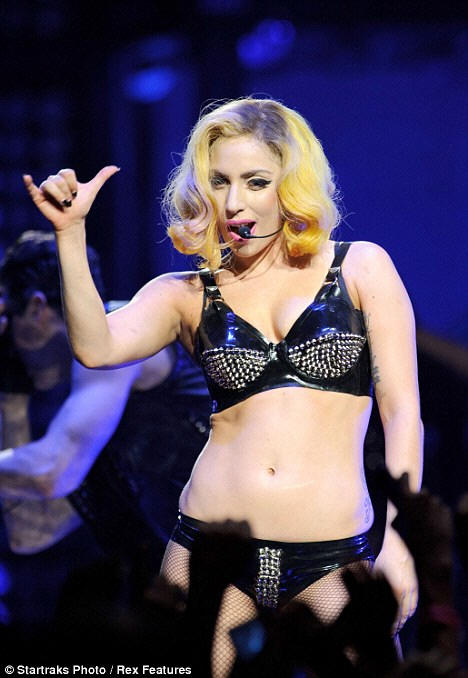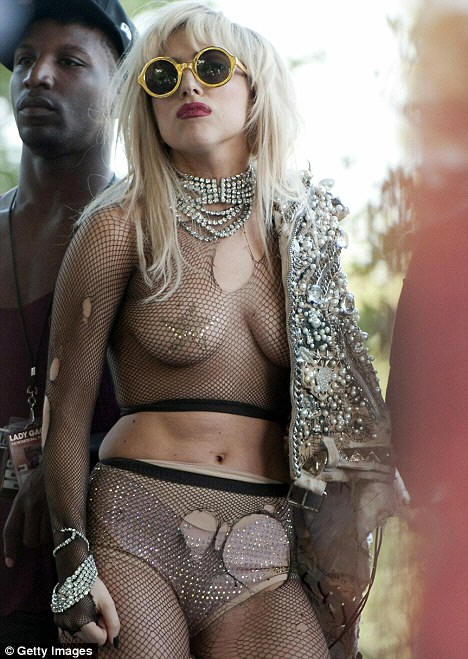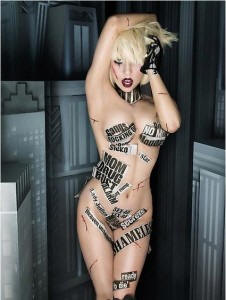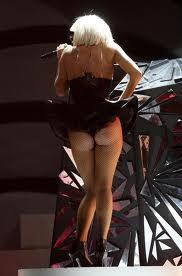 Product placement/materialism/animal abuse [Materialism Product placement Animal skin]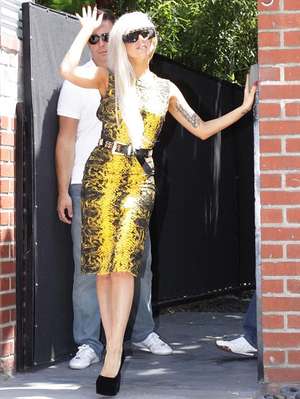 Lady Gaga in a Rabbit coat, and Versace snakeskin dress (Animal skin), a pair of Louboutins and a pair of Versace sunglasses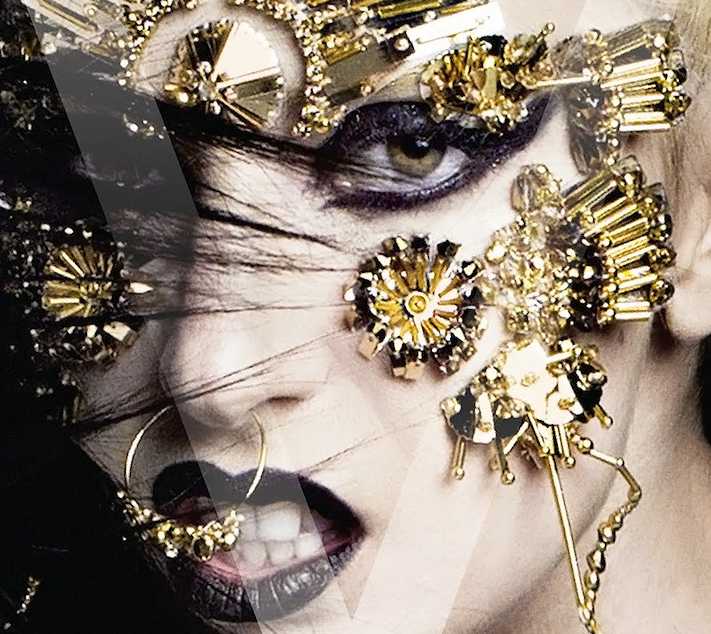 Sanpaku eye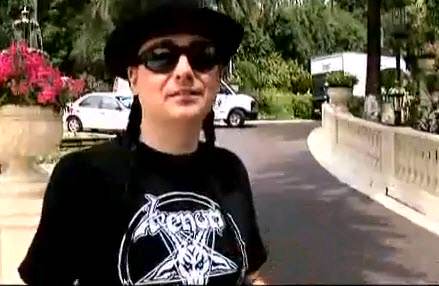 Baphomet director of Lady Gaga's Paparazzi video Jonas Akerlund


Roisin Murphy http://www.davidicke.com/forum/showthread.php?t=46038&page=889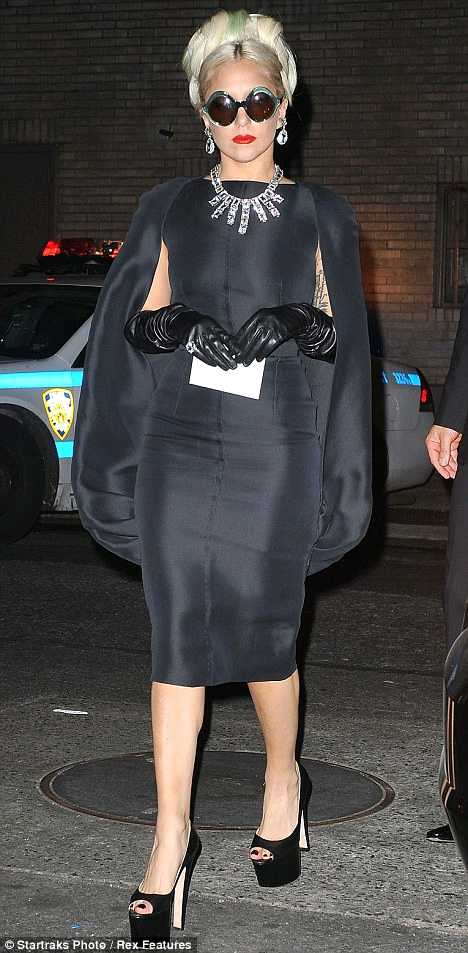 Hepburn, Audrey look but with hooker Shoes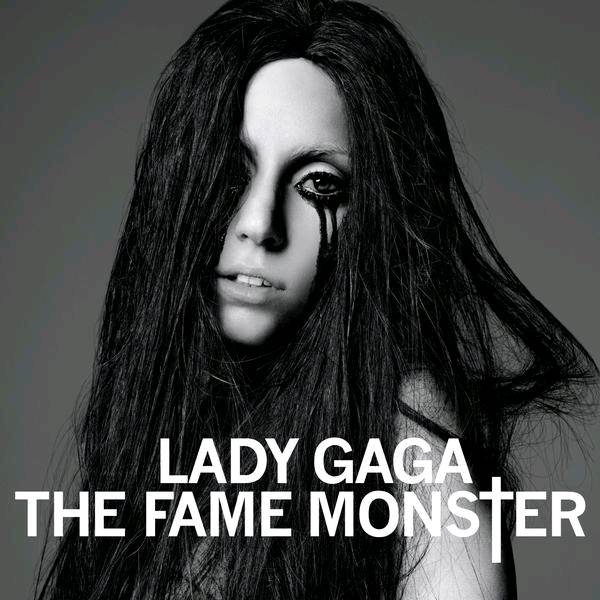 Bleeding eye (symbol)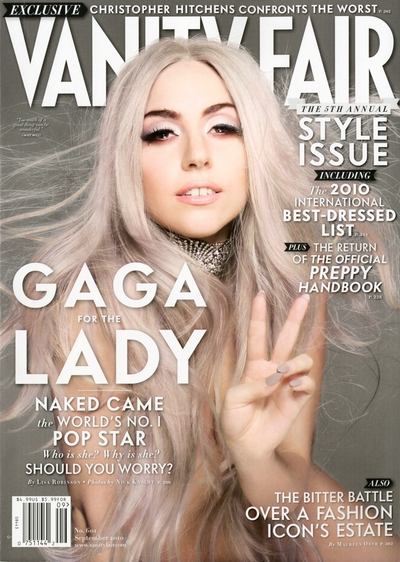 V Sign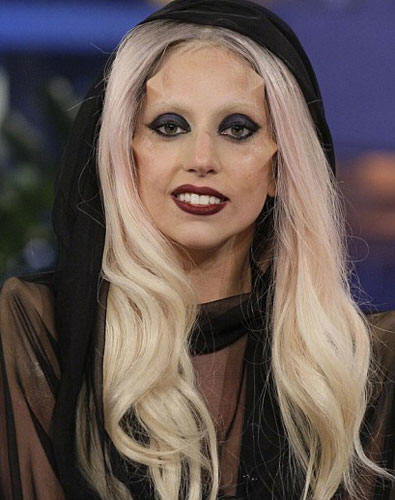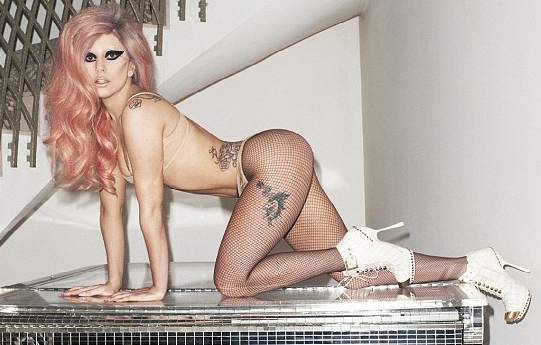 'They're not prosthetics. They're my bones. 'They come out when I'm inspired. 'They've always been inside of me, but I have been waiting for the right time to reveal to the universe who I truly am.' http://www.dailymail.co.uk/tvshowbiz/article-1376546/Lady-Gagas-horns-Pop-stars-plastic-surgery-promote-insecurity.html
Multiple personalities [Multiple personalities]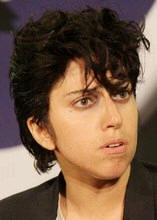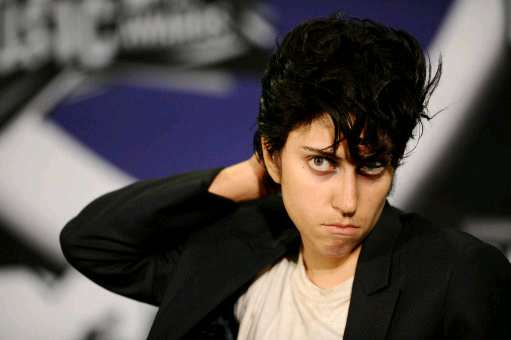 Lady Gaga's male alter ego Jo Calderone Project Monarch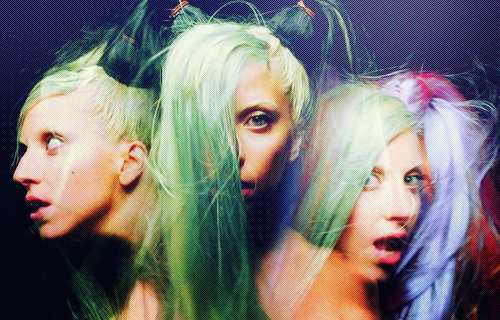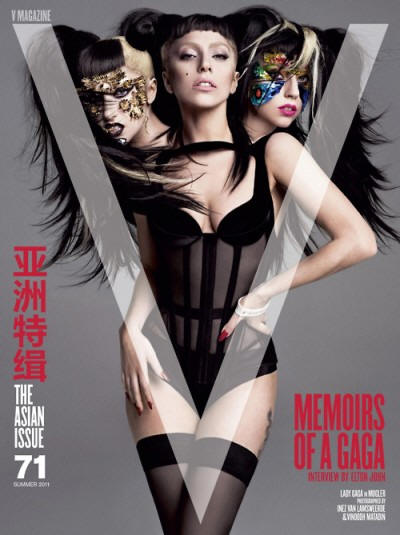 Gaga and her two alters on the cover of V http://vigilantcitizen.com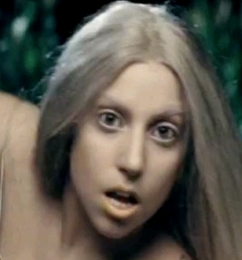 V shaped eyes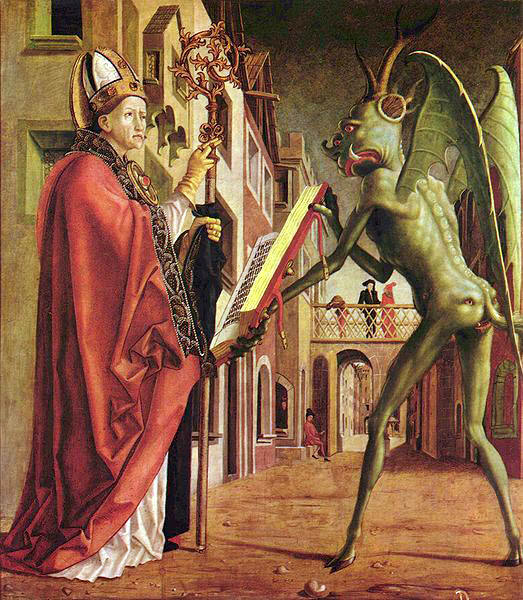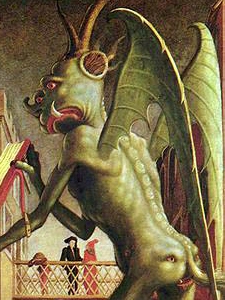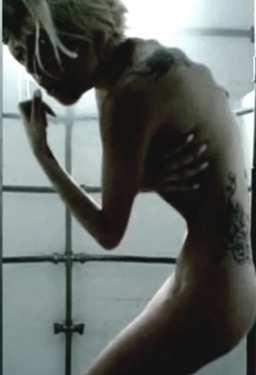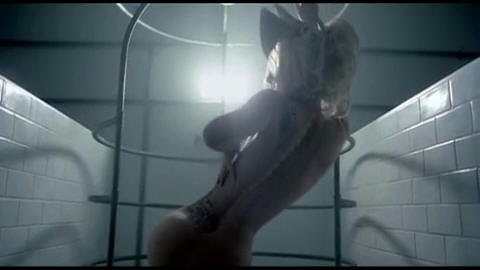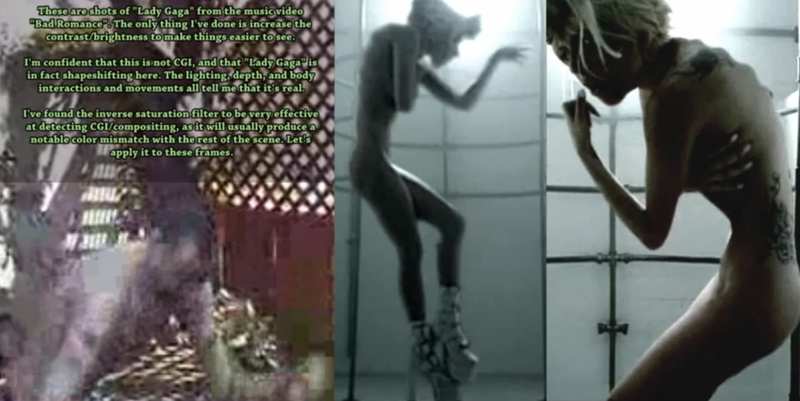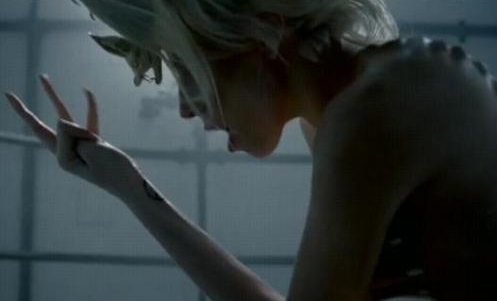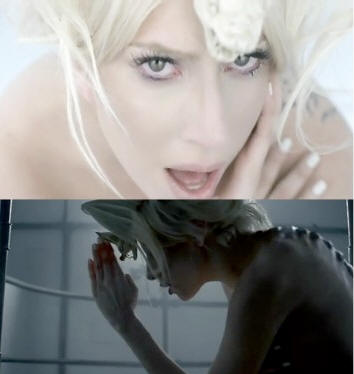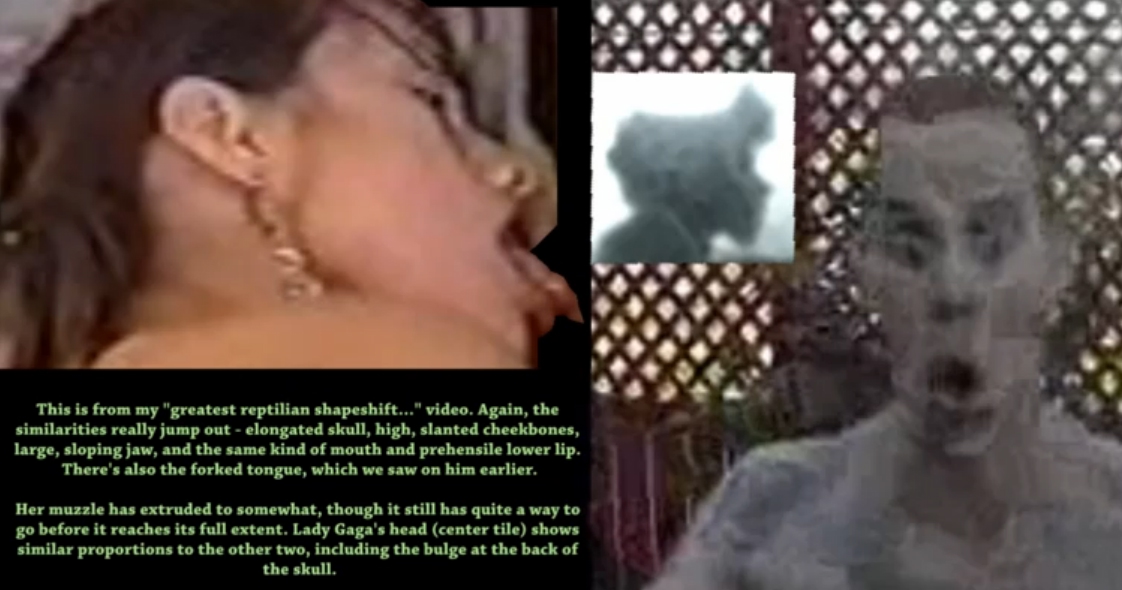 Shapeshifting [Video] THIS IS HUGE!!! Reptilian Jackass Steve-O Shapeshifts Out of Control!
Before and after [Before and after (visual)]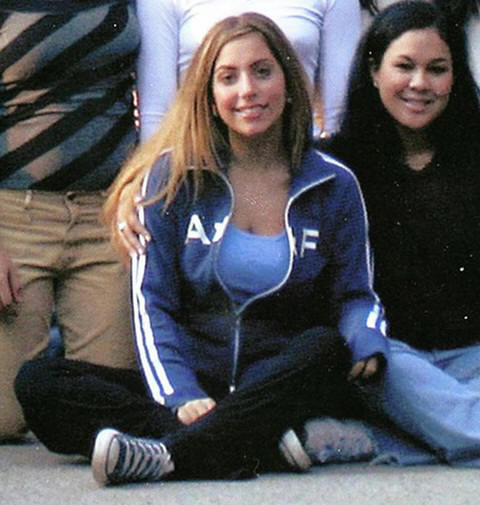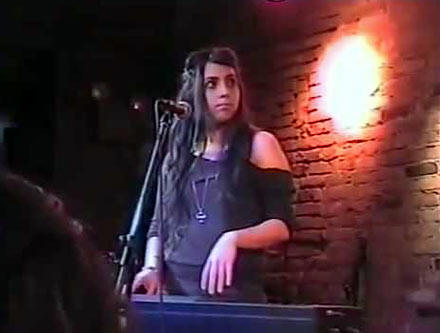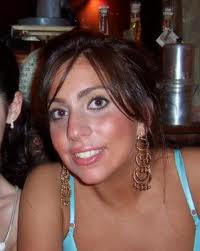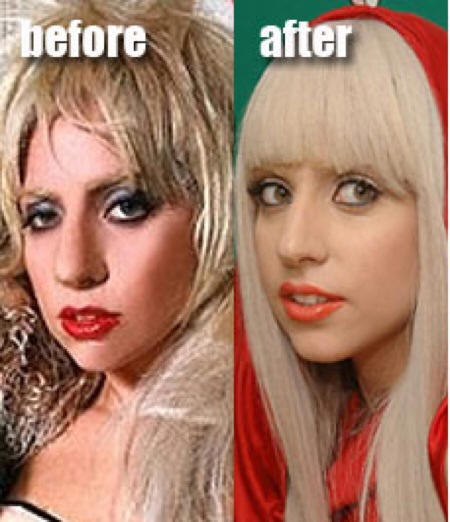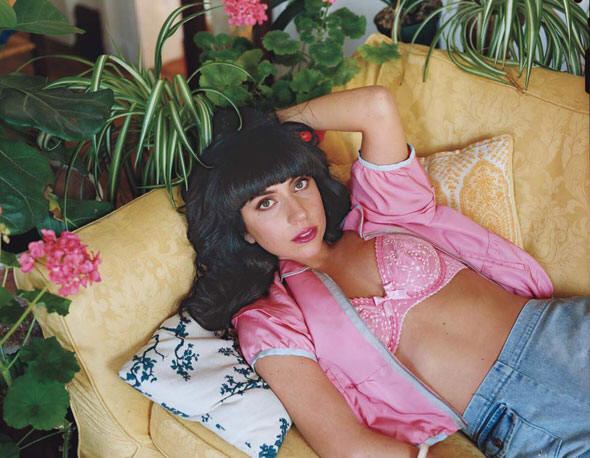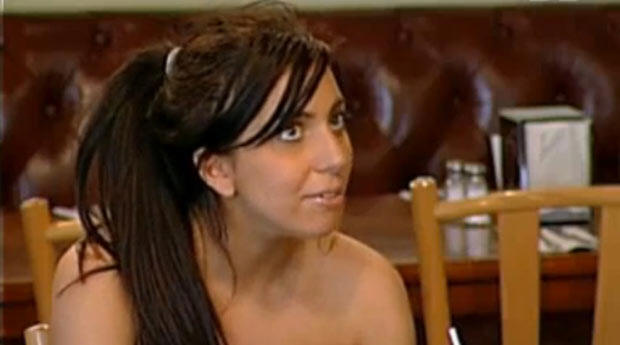 2005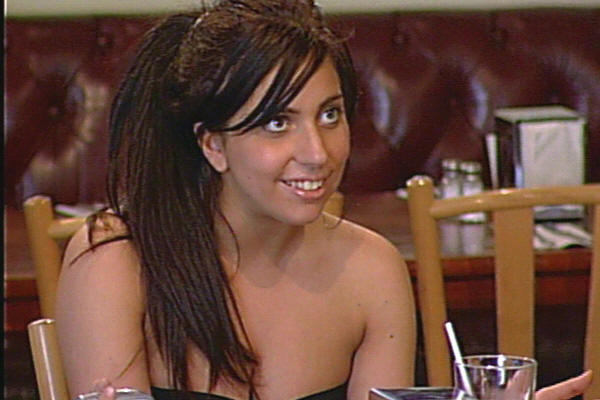 2007