Dr Ryke Geerd Hamer, M.D. (German New Medicine)
[back] Cancer Psychosomatic disease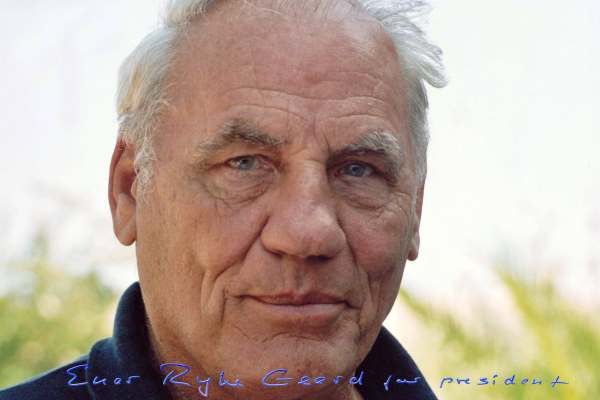 [The new name German New Medicine® (Germanic New Medicine®) allows health practitioners as well as those seeking information about Dr. Hamer's discoveries to differentiate the authentic research material from the dubious versions that are sold to the public as "(Dr. Hamer's) New Medicine" or under completely different names.
Moss states that Hamer's "ranting about an imaginary worldwide Jewish conspiracy is more than just prejudiced; it is delusional… and speaks volumes about his state of mind"1 This actually says way more about Moss's state of mind, is he Jewish? See: Zionism anti-Semitism Auschwitz Hoax.]
[2013 April] Ilsedora Laker statement re GNM cancer therapy
[2011 Aug] Illuminati Use Cancer to Hold us Hostage by Stephen Coleman Many Jewish MDs were helping their Jewish clients with NGM. However, they continued to use the dangerous and practically useless modern therapies on their goy clients. Dr. Hamer protested this hypocrisy. This is why the Jewish community labels him as an anti-semite.
[2011 May] German New Medicine (GNM) Newsletter
[2009 Oct] Comments on Dr Ralph Moss' critique of German New Medicine By Don Benjamin
[2009 July] INTRODUCING 'GERMAN NEW MEDICINE®'-HOPE OR HOAX? by Ralph Moss
My Interpretation of New Medicine: A Revolutionary Biological Paradigm by Anette Stahel
[2007 pdf] Dr. Hamer's Medical Paradigm By Caroline Markolin, Ph.D.
[2006] Dr Hamer Letter
[2005 pdf] Dr. Hamer's German New Medicine presentation at the International Congress on Cancer Treatment (Madrid 2005)
[2004] Dr. Ryke Geerd Hamer, German Alternative Cancer Researcher, Faces Jailing in France
[1992 Interview] Questions and Answers by Dr. Ryke Geerd Hamer
The New Medicine of Dr Hamer by Walter Last
External
[vid] GNM Videos (English)
Dr Hamer English website [DR. HAMER'S WEBSITE created for the common good by Caroline Markolin, Ph.D. ]
[2013 April] Ilsedora Laker statement re Caroline Markolin
German website
http://germannewmedicine.ca/
http://germannewmedicine.ca/documents/testimonials.html
COLON CANCER
PROSTATE CANCER
TESTICULAR CANCER
BREAST CANCER
LUNG CANCER
OVARIAN CANCER
Books:
CANCER, DISEASE OF THE PSYCHE ---Dr. Ryke Geerd Hamer
LEGACY OF A NEW MEDICINE, Volume 1, The Ontogenetic System of Tumors including Cancer, Leukemia, Psychosis and Epilepsy ---Dr. Ryke Geerd Hame