Dr Marc Girard M.D.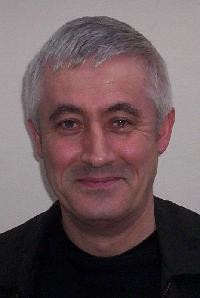 [2009 Sept] Doctor says FLU VACCINE will cause 60,000 deaths in France alone
[26 February 2008] Hepatitis B vaccination and the risk of multiple sclerosis in children Dr Marc Girard, MSc, MD why, in a period where the main change in environment was vaccination against hepatitis B, did the 90ties show a burst of pediatric MS, a disease extremely rare in that age group and whose overall epidemiology, anyway, is normally quite stable.
.......To be more precise, why, further to this vaccination campaign, the KIDMUS cohort showed a 25-fold increase in the frequency of pediatric MS as compared to previous records?2 A question strangely consistent with a more general one: why, as compared to the latest record prior to the vaccination campaign, the widely accepted estimations of MS frequency in the French population showed an increase from about 25,000 at baseline to 80,000-90,000 today?
Needless to say: in the meantime, the French authority did not take the elementary precaution to withhold any incitation to vaccine pediatric subjects against such a "terrible" disease as hepatitis B – with a spontaneous resolution in 98-99% of cases and about which I recently compelled one "expert" to confess that no more than some 60 cases did occur in this age group in France, most of them in migrants
[Letter by Clifford Miller] Daily Mail - Why are so many women getting MS? - 30 April 2007
[BMJ Letter by Marc Girard re Hep B vaccine] Being or not being an idiot As compared to the UK, whose population is approximately the same as in France but with a higher prevalence of expected MS, and having regard to the failure of the "universal" campaign which failed to reach more than half of the French population, it can be hypothesized that a successful universal campaign in that country could, in the long term, account for a minimum of 60,000 vaccination-induced MS (to say nothing about the others hazards of this vaccination, such as lupus, myelitis, thyroid diseases, chronic fatigue, amyotrophic lateral sclerosis, etc).
Director The World Association for Vaccine Education (WAVE)
See: MS & Vaccines
Articles
The following articles are provided to VRAN by Dr Marc Girard
Marc Girard works as an independent consultant for pharmaceutical industry, including vaccine manufacturers and a number of their competitors.
AUTO-IMMUNE RISKS OF HEPATITIS B VACCINATION: A CLUE TO BIOLOGICAL PLAUSIBILITY

MULTIPLE SCLEROSIS AND HEPATITIS B VACCINATION: ADDING THE CREDIBILITY OF MOLECULAR BIOLOGY TO AN UNUSUAL LEVEL OF CLINICAL AND EPIDEMIOLOGICAL EVIDENCE

(Yannick Comenge a, Marc Girard b,*
a 23 rue du Commerce, 75015-Paris, France
b 1 boulevard de la Re´publique, 78000-Versailles, France)

Received 29 July 2005; accepted 1 August 2005

English Version: MULTIPLE SCLEROSIS AND HEPATITIS B VACCINATION: PDF

French Version: MULTIPLE SCLEROSIS AND HEPATITIS B VACCINATION: MS WORD


AUTOIMMUNE HAZARDS OF HEPATITIS B VACCINE

(Marc Girard b,*
1 bd de la Re´publique 78000-Versailles, France

Received 7 September 2004; accepted 13 October 2004 Available online 5 November 2004

VACCINATION AND AUTO-IMMUNITY : REASSESSING EVIDENCE

(Marc GIRARD, MSc, MD*
1 bd de la Re´publique 78000-Versailles, France

Lausanne, 26-28 Oct 2005

VACCINATION, INFECTION & AUTOIMMUNITY: MYTH AND REALITY: MS WORD

VACCINATION, INFECTION & AUTOIMMUNITY: MYTH AND REALITY: MS POWERPOINT PRESENTATION


A LETTER TO DR JONG-WOOK LEE DIRECTOR GENERAL - WORLD HEALTH ORGANIZATION FROM DR MARC GIRARD MD ON VACCINE POLICY

November 17 - 2005

HEPATITIS B AND THE CASE OF THE MISSING WOMEN

Emily Oster¤
Harvard University

August 23, 2005

REFORMULATING THE PRINCIPLES OF HIPPOCRATES

(Marc GIRARD, MSc, MD*)
1 bd de la Re´publique 78000-Versailles, France

December 2005

SCIENTIFIC INTEGRITY: "TRUTH" versus METHOD

(Marc GIRARD, MSc, MD*)
1 bd de la Re´publique 78000-Versailles, France

JANUARY 30 - 2006

MARKERS OF AUTOIMMUNITY AFTER HEPATITIS B VACCINATION

(Marc GIRARD, MSc, MD*)
1 bd de la Re´publique 78000-Versailles, France

JANUARY 30 - 2006

MULTIPLE SCLEROSIS RISK TO BRITISH BABIES - NEWLY REVEALED BY PREVIOUSLY CONCEALED EVIDENCE

(Marc GIRARD, MSc, MD*)
1 bd de la Re´publique 78000-Versailles, France

SEPTEMBER 27 - 2005