School shootings
Psychiatry [back] Assassinations Psychiatric child abuse
[Most of these look to be engineered killings for Trauma programming, and/or gun control using Pharma drugs (see Murder) and mind control.]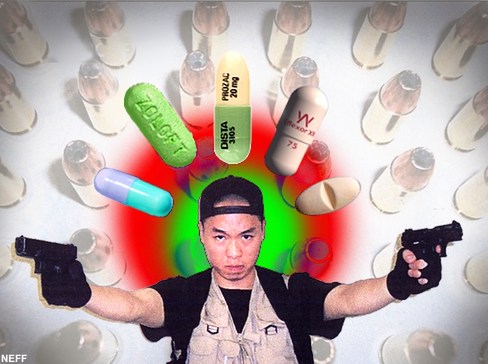 See: The Port Arthur Massacre Murder, manslaughter re pharma drugs Suicide Drugs used in mind control quotes Gun Control Mind control killings
School shootings and psychiatric drugs
Brevik
Audio- NIU Shooting: The Untold Story
[USA] Columbine
Virginia Tech
[UK] Dunblane
Giffords' event
Sandy Hook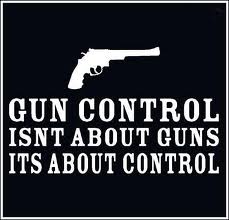 Articles
[2012 Dec] Pharma drugs and school shootings by John Noveske
[2013 Jan] Prominent rifle manufacturer killed in mysterious car crash days after posting psych drug link to school shooters
THE SCHOOL SHOOTING WHITE PAPER WHY DID THEY DO IT? AN INQUIRY INTO THE SCHOOL SHOOTINGS IN AMERICA (1999) by Jon Rappoport
The Disarming of America by Don Bradley
[2008] The Urgent Need to Understand the Dangerous Side Effects of SSRI Medications by Christopher Bollyn
[April 2007] VIRGINIA TECH AND BEYOND: AN EXPLOSIVE INTERVIEW WITH A REBEL PSYCHIATRIST
[April 2007] WHERE ARE THE PSYCHIATRIC RECORDS FOR CHO? by Jon Rappoport
[April 18, 2007] Are antidepressant drugs an accomplice in the Virginia Tech shootings? (opinion) by Mike Adams
[Dec 2007] Shooter (Hawkins ) Remembered By Friends, Landlord A friend of Hawkins, Shawn, told KETV NewsWatch 7 said Hawkins had been on antidepressants.
Quotes
They do it all the time, sweetie. Something triggers you and you just abreact or hear these horrid voices telling you to kill everyone in sight. You just ignore it and go on with your day but it's very, very real and very intense. I can see how someone who'd perhaps been weakened by booze or drugs could loose it and start obeying the orders--then in the papers--there's another lone gunman or worse. Interview with a Female Milab "Abductee" (Lilu Tuatha) By Eve Lorgen, M.A.
"One day a sixteen-year-old patient of mine showed up for his appointment with a 9mm handgun. Then I began to comb back through reports on a bunch of those shootings. I can tell you, it focuses the mind to see a young patient sitting across from you---you've put him on an antidepressant and now he's talking about "a new day" and he takes the gun out of his pocket and lays it on a table next to him by the Kleenex. You think to yourself, "I may have created a killer and his first victim could be me." People want to outlaw all guns. I'd start with the drugs."----[April 2007] VIRGINIA TECH AND BEYOND: AN EXPLOSIVE INTERVIEW WITH A REBEL PSYCHIATRIST
Eric Harris was taking Luvox (a Prozac-like drug) at the time of the Littleton murders by Peter R. Breggin, M.D. http://www.breggin.com/luvox.html
In the most recent shooting outside Atlanta, Georgia, the student shooter, T. J. Solomon, who wounded 8, was under medical care and taking the drug Ritalin. His lawyer Ed Garland said: "One study found that some 1.5 million people ages 5 through 18, or 2.8 percent of the nation's school-age children, take the drug." according to MSNBC NEWS http://www.msnbc.com/news/261055.asp
Certain brain activities trigger people on Prozac to become homicidal or suicidal. Thanks to research by Illuminati controlled companies, the Network knows exactly how to used ELF waves vectored on a particular person by 3 separate towers to stimulate the Prozac controlled brain to murder. This is being used to increase acts of anarchy and violence in order to help insure anti-gun legislation. If a slave doesn't comply or needs to be thrown from the Freedom Train they can become a useable statistic. Simply trigger them to murder and then watch the police gun them down. The NWO gains one more statistic and another case to scare the public into accepting gun control. The Illuminati Formula 6. The Use of Electricity & Electronics
SSRI antidepressants have been linked to several school shootings. Here are some of the better-known cases:

18-year old Eric Harris. Killed 13 and wounded 22 people April 20, 1999 at Columbine High School in Littleton Colorado. Drug implicated: Luvox.

15-year-old Kip Kinkel killed his parents and then went to school, where he killed 2 more people with a firearm. Drug implicated: Prozac.

12-year old Christopher Pittman, who murdered his grandparents in Chester, SC. [ref. Also see article at: http://kutv.com/topstories/topstories_story_107103829.html.] Drug implicated: Zoloft.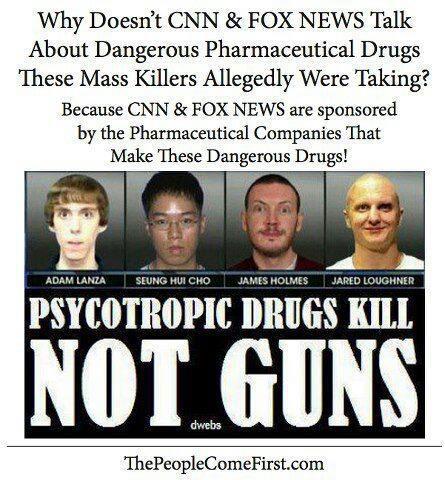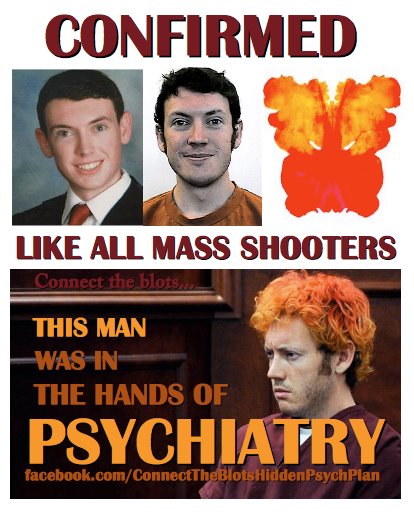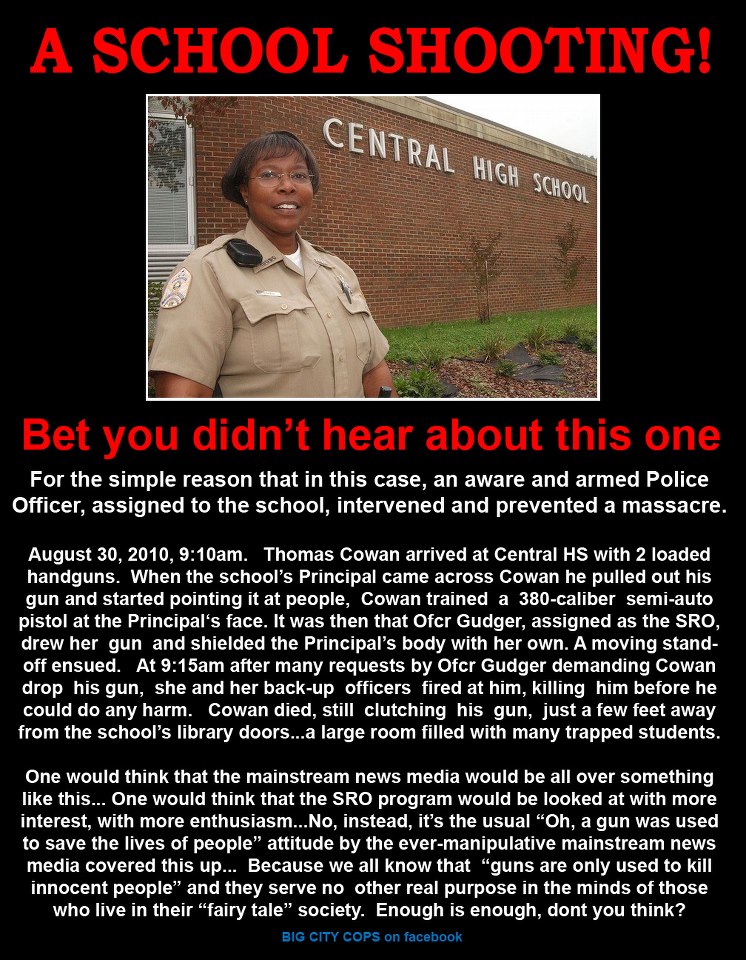 Notable school shootings (Wikipedia)