MERCHANTS OF DEATH
Africa Corporations War Inc
[2016 Sept] UK government works 'hand in glove' with arms firms, say campaigners
Arms manufacturers
Israel Military Industries Ltd. (IMI)
Israel Weapons Industries (IWI)
Arms dealers
Charles, Prince
Andrew, Prince
John Bredenkamp
Tony Buckingham
Khashoggi
Sarkis Soghanalian
Poju Zabludowicz
Enrique "Ric" Prado
Arnon Milchan
Viktor Bout
Gary Hyde
PMCs (Private Military Contractors)
Blackwater/XE
Total Intelligence Solutions
PMC owners & directors
Erik Prince
Cofer Black
Monsanto
Books
[1987] The Israeli Connection: Whom Israel Arms and Why" by Benjamin Beit-Hallahmi
Profits of War -- Inside the Secret U.S.-Israeli Arms Network, by Ari Ben-Menashe
[1934] MERCHANTS OF DEATH A Study of the International Armament Industry by H.C. ENGELBRECHT, Ph.D.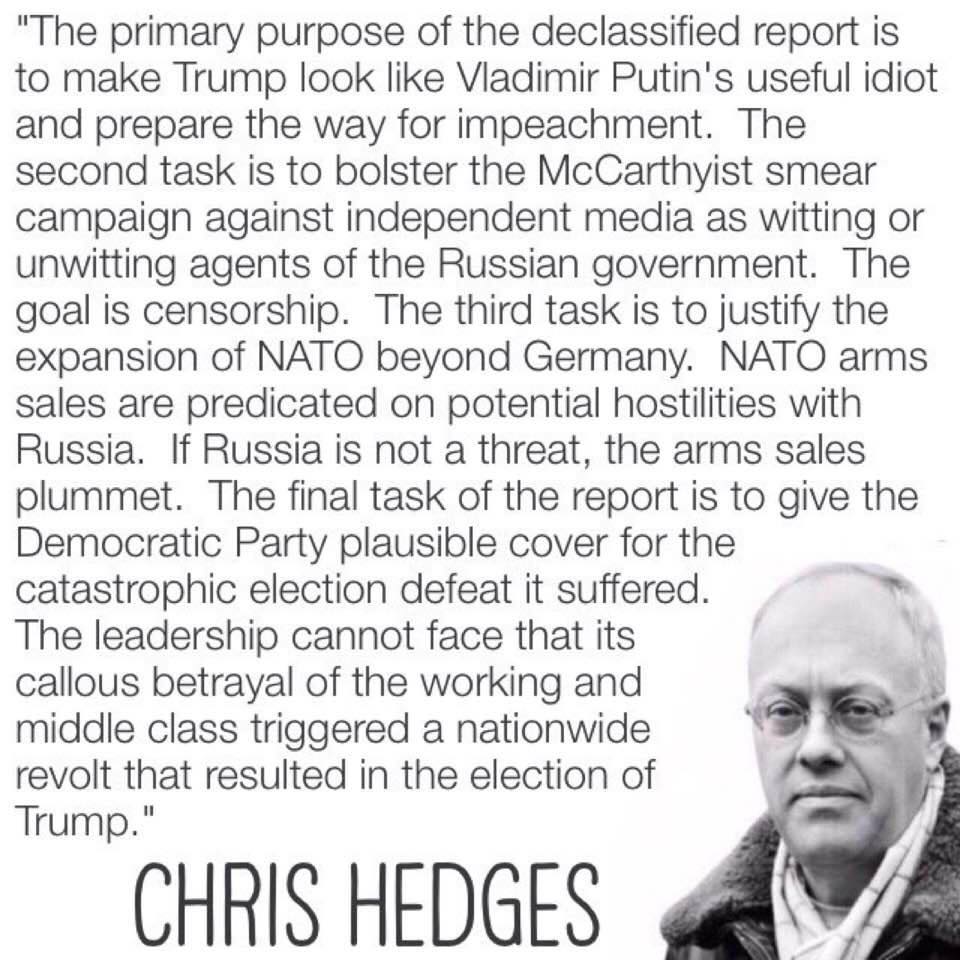 Symbols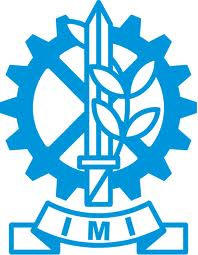 Israel Military Industries Ltd. (IMI) X sign Rotary symbol Oak leaves/Olive branch/Acorns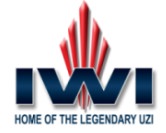 Israel Weapons Industries (IWI) V Sign
Articles
[2016 Sept] UK government works 'hand in glove' with arms firms, say campaigners
[2016 April] Rwanda Genocide - The Israeli Connection the Israeli Supreme Court decided to uphold the denial of a Freedom of Information request to make public documents about Israeli 'defense' exports to Rwanda at the time of the 1994 genocide in that country…. The message is unmistakable. The Jewish State, that made the Holocaust into its state religion, is actively concealing its involvement in the genocide of another people. This is the true meaning of the Holocaust Religion — it is concerned with the primacy of the suffering of one people alone and these people aren't Tutsi.
[2015 pdf] 40 MPs on guest list for arms dealers dinner in London
[2015 June] God save the Queen as she and her family lubricate Britain's wars
[2015 June] Prince Charles: arms dealer by royal appointment to Middle East tyrants There's no difference between being an arms dealer and being a wanted war criminal. Although you don't have to get your hands bloody the results are equally terrible.
[2013 Feb] Genocide in Guatemala The U.S. sided with and supported his government. Israel supplied the military with arms and training.
[2013 Feb] UK arms chief caught in secret deal with Saudis
[2012 July] Pentagon Contractor Caught Illegally Selling Military Technology to China The Canadian arm of the aircraft engine manufacturer Pratt & Whitney closed a six-year U.S. government probe last week by admitting that it helped China produce its first modern attack helicopter, a serious violation of U.S. export laws that drew a multimillion dollar fine.
German Weapons and Warmongering in the Middle East The German government is accused of selling weapons and security systems to dictatorial regimes and supporting them against democracy calls of their nations, especially in the Middle East and North Africa. Selling arms to such regimes takes place despite the fact that Saudi Arabia has not been playing a peaceful role in regional developments during the past few months.
[vid] Leaked Video Shows US Contractors Randomly Killing Civilians Employees of the US military contracting group Academi (formerly Xe, Blackwater USA and Blackwater Worldwide) are seen in new leaked video shooting their machine guns at random while driving through the streets of Baghdad, crashing into other cars and even running over a pedestrian without hesitation. Academi received a $250 million contract by the Obama administration to provide military services in Afghanistan.
[2005] Craig Murray on the death of Robin Cook Blair arranged Robin Cook's defeat at Cabinet when Cook wanted to stop the export of British Aerospace Hawk jets to the Suharto regime of Indonesia, which has a strong history of vicious repression of its disparate peoples. I was told by a Cabinet Minister who sided with Cook, that Blair managed Cook's cabinet defeat in as confrontational and humiliating a manner as possible. ....One of Blair's lead men on Hawks to Indonesia was Jack Straw, who declared in the register of members' interests that 50% of his election expenses had been paid by Lord Taylor, a Director of British Aerospace.
[2012 May] Israel sold Argentina arms during Falklands War against UK
[2012 Jan] Israeli Agents, Phony Credentials, Terrorist Recruiters? by Gordon Duff When Mark Perry, writing for the CFR, considered the most conservative and certainly the largest American think tank accused Israel of using CIA credentials for recruiting terrorists, particularly against Iran, I nearly fell of my chair. I had known about this all along. The operations, based in Balochistan, were done by the Mossad with support from Britain's MI 6 and operational support supplied by Blackwater.
[2011 Dec] Bribery Scandal Almost Nabbed Newt by Michael Collins Piper the bottom line is that Gingrich and his wife were allegedly attempting to shake down Soghanalian for a $10 million bribe and that, from the beginning, operatives for Israel were on the scene, acting as middlemen for the Gingrich duo.....at the last minute, FBI Director Louis Freeh sent down the order that Soghanalian was not to attend the event—which Gingrich did attend— and the two-year-long investigation was brought to an abrupt end just when the FBI might have caught Gingrich agreeing to accept the payoff. Journalist Trento quoted one FBI agent, who said: "We got so close, and when the target was in sight, we were stopped by Washington."
[2011] British gun dealer investigated in US over AK-47 empire
[2011 Dec] Newt Gingrich, Marianne and the Arms Dealer: A Buried FBI Investigation By Joseph Trento Gingrich was at the center of a U.S. Justice Department criminal investigation in the late 1990s for a scheme to shake down the arms dealer for a $10 million bribe in exchange for Gingrich using his influence as Speaker to get the Iraq arms embargo lifted so Soghanalian could collect $54 million from Saddam Hussein's regime for weapons he had delivered during the Iran-Iraq War.
[2011 Oct] The intelligence experts who doubled profits under Dr Fox since he became minister Poju Zabludowicz – a former arms dealer who owns much of Las Vegas and helped bankroll David Cameron's campaign to become Tory leader....In 2005, Mr Zabludowicz's firm paid £15,000 to Mr Cameron's campaign to lead the Conservative Party, and last year donated £131,805 to the party itself. Tamares is said to own approximately 40 per cent of the property in downtown Las Vegas, including numerous casinos, plus property in Washington DC and New York's Times Square.
The billionaire's father Shlomo was an Auschwitz survivor who moved to Finland and built up the Israeli arms company Soltam. After Shlomo's death in 1994, his son took over the business and sold most of the defence interests in favour of property. However, he is still chairman of a U.S. firm which manufactures ammunition for the military.
Mr Zabludowicz, worth an estimated £2billion, is also a key figure in Bicom, the British Israel Communications and Research Centre, which is the UK's major pro-Israel lobby and one of the common threads running through Mr Werritty's network of political friendships.
[2011 Oct] The Death of The Merchant of War his New York Times obituary, which had him working with the CIA. He never did. His case officers came from the Defense Intelligence Agency and White House. .....In one of his many moments of candor, he told me that no arms dealer can operate successfully without working with a major power. In Soghanalian's case, it was largely the United States and France that backed his secret operations – rarely at the same time. During the Iran-Iraq War, Israel supplied weapons to Iran as Sarkis and the United States supplied Iraq. They deliberately fueled a war that killed a million people and kept two dangerous countries busy killing each other for a decade.
[2010] Machines of War: Blackwater, Monsanto, and Bill Gates A report by Jeremy Scahill in The Nation (Blackwater's Black Ops, 9/15/2010) revealed that the largest mercenary army in the world, Blackwater (now called Xe Services) clandestine intelligence services was sold to the multinational Monsanto....Blackwater, Monsanto and Gates are three sides of the same figure: the war machine on the planet and most people who inhabit it, are peasants, indigenous communities, people who want to share information and knowledge or any other who does not want to be in the aegis of profit and the destructiveness of capitalism.
[pdf 2009] Whitehall, Industrial Mobilisation and the Private Manufacture of Armaments: British State-Industry Relations, 1918-1936 by Edward Frederick Packard
[2009 Aug] Blackwater used 'child prostitutes in Iraq' According to a report by MSNBC and based on alleged sworn declarations by two Blackwater employees in federal court, the firm used child prostitutes at its compound in Baghdad's fortified Green Zone. ....Based on other statements, the firm was involved in another sex scandal; "Prince's North Carolina operations had an ongoing wife-swapping and sex ring, which was participated in by many of Mr. Prince's top executives." The two employees also alleged that Prince "views himself as a Christian crusader tasked with eliminating Muslims and the Islamic faith from the globe," The Nation reported.
[2009] 'Merchant of Death' denies arming terror
[2008 Dec] Merchants of Death: Exposing Corporate-financed Holocaust in Africa. White Collar War Crimes, Black African Fall Guys by Keith Harmon Snow One of the most notorious global arms traffickers involved in Congo, Namibia and Zimbabwe is John Bredenkamp, one of Britain's 50 richest men. Walter Hailwax, the Belgian honorary consul to Namibia, is a director of arms producer Windhoeker Maschinenfabrik, and the local director of Bredenkamp's arms brokerage company ACS International Ltd. A key agent in Zimbabwean and DRC organized crime networks, Bredenkamp is one of the phantom white-collar criminals behind Robert Mugabe, another black African fall guy now targeted by the Western press, think tanks and flak organizations, to the exclusion of other major interests. Of course, the Ndebele people suffered war crimes, crimes against humanity and genocide under Mugabe, with the bulk of the atrocities committed from 1981-1988. (Mugabe remained an embraceable black agent of white power until about 1999, and today—according to the Western economic and policy establishment, and the mass media, who no longer embrace him—he is the devil incarnate in Zimbabwe.)
[2008] BAE gave £20m to shadowy arms dealer linked to Mugabe's regime, reveal Serious Fraud Office
[2008] Companies Blacklisted in US for Allegedly Backing Mugabe Operate Freely in UK
[2006] Behind the numbers. Untold Suffering in the Congo By Keith Harmon Snow & David Barouski Private military contractors (PMCs) are also big business in Africa. Brown & Root, a subsidiary of Halliburton, helped build a military base near Cyangugu, Rwanda next to the Congo-Rwandan border. "Officially," Brown and Root was there to clear landmines, but instead housed mercenaries from Military Professional Resources Inc. (MPRI) who trained the RPF and Laurent Kabila's ADFL for the 1996 invasion of the Congo, and the Rwandan army's re-invasion in 1998, after Laurent Kabila threw out the Rwandans, Ugandans, Bechtel, and the IMF. The French intelligence service reported that U.S. Special Forces and mercenaries from MPRI participated in the murder of Rwandan Hutu refugees on the Oso River near Goma in 1996 and even claims to have turned over the bodies of two U.S. soldiers killed in combat near Goma. The circumstances surrounding the unofficial recovery of these soldiers remain very mysterious.
MPRI is based in Arlington, Virginia and is staffed by 36 retired U.S. generals. It is contracted by the Pentagon to fulfill the African Crisis Responsive Initiative (ACRI). This program includes the Ugandan military and it supplied military training in guerrilla warfare to Ugandan officers at Fort Bragg, North Carolina in July 1996. During the invasion of the Congo in 1998, Ugandan soldiers were found with ACRI equipment while Human Rights Watch and Amnesty International have implicated Ugandan battalions trained by ACRI in rapes, murders, extortion, and beatings of Ugandan civilians.
Executive Outcomes founder Tony Buckingham has established other PMCs around Africa. Buckingham's Heritage Oil & Gas works closely with his PMC Sandline International to manipulate the petroleum options around Lake Albert and is believed to have signed concession deals with warring armies and governments on both sides of the Uganda-Congo border. Branch Energy is another Buckingham affiliated company operating in the Great Lakes region.
Investigations of illegal weapons sales to Rwanda last year, in violation of the UN arms embargo on the region, have been hampered by the Rwandan government's refusal to provide a list of serial numbers of the 5,000 AK-47s delivered there. The shipping country, Bulgaria, also refused to provide serial numbers and would only confirm that the weapons were sold legally to a non-embargo country, Nigeria, en route to Rwanda and DRC. The governments of Uganda, Congo, South Africa, and Equatorial Guinea—a major U.S. petroleum protectorate—are equally culpable in supporting the clandestine arms sales to the region.
Quotes
What surprised all observers and participants in this colonial war was the modern equipment displayed by the Rifians. Even at the final surrender these tribes men were found in possession of 135 cannon, 240 machine-guns, and more than 40,000 rifles.3 Where did these come from ? Some of them were captured from the Spaniards, but that was not the only source of supply. It was shown later that the corruption in the Spanish army was so great that the Spaniards had even sold their own arms to the Rif. More important than either of these sources was widespread gun-running. There are many rumours as to the origin of these contraband arms and the nationality of the gun-runners. It seems well established that French soldiers captured from the Rifians machine-guns ammunition, and even aeroplanes which were obviously of French manufacture, but a discreet silence in official and journalistic quarters stifled comment on this discovery. [1934] MERCHANTS OF DEATH A Study of the International Armament Industry by H.C. ENGELBRECHT, Ph.D.
The details of this business were frequently very curious. Germany needed chemicals for explosives and bauxite for aluminum; France, deprived in part of her iron resources, was sorely in need of iron and steel. The Swiss engineered this matter for both parties. For a long time during the war the Germans exported an average of 150,000 tons of iron and steel every month into Switzerland. In some months a peak of 250,000 tons was reached. It went in the form of scrap iron and manufactured products, such as railroad tracks and barbed wire. The German trademark was removed from steel rollers in Switzerland. The German companies carrying on his trade were accused of treason, but their defense was that they were merely fulfilling their part of what was virtually an international bargain by which France and Germany supplied vital materials to one another during the war. Their contention was accepted by the court and they were found not guilty.15
The French also lived up to their part of the bargain. A great ado was made about the affaire des carbures when it became known in 1917. It happened in November, 1914. The Lonza Company was a Swiss industrial firm, owned by Germans, which had one of those international boards of directors so typical of the armament makers. It was made up of French, Italian, German, and Austrian nationals. Under the pretext of paying a debt, the French Societé; Commerciale des Carbures delivered to the Lonza Company in Switzerland 300 tons of carbide-cyanamide, a chemical which is readily converted into saltpeter, which in turn is an essential of gunpowder. The French company did owe money to Lonza, but the value of the chemicals delivered was very much greater than the debt.16
When this story became known in 1917, there was great excitement in some quarters. A trial was ordered for the great industrialists who were charged with treason. Immediately a great "hush" fell over the entire affair. Hardly a word concerning it appeared in the press. Only the radical papers knew that a scandal had broken. The accused protested that they had merely paid a commercial debt and that they had believed the chemicals were to be used for—fertilizer. Of course, this was possible. At that point mysterious influences began to make themselves felt in the trial, supposedly set in motion by Poincaré, a close friend of the great industrialists. The entire prosecution had been carried on reluctantly and half-heartedly and the final acquittal surprised nobody. [1934] MERCHANTS OF DEATH A Study of the International Armament Industry by H.C. ENGELBRECHT, Ph.D.
French bauxite also entered Switzerland freely during the war, was there manufactured into aluminum, and then shipped into Germany for the construction of submarines. The Swiss delivered about 20,000 tons of aluminum annually to Germany and 200 tons to the Allies. As to saltpeter, it is reported that the Swiss supplied annually to Germany enough for 56 billion rifle shots or 147,000,000 grenades. In 1917 alone Germany produced with the help of the Swiss 300,000 tons of saltpeter. Before the war, the world production had been 214,000 tons a year.
The Swiss were not only intermediaries between the warring nations; they also supplied to both sides vast amounts of electrical power, useful especially in the new process of extracting nitrates from the air. The lack of coal during the war compelled the Swiss to develop their hydroelectric resources. All along their frontier, facing Germany, France, and Italy, great power houses sprang into being, using the vast water power of the country. It was an easy matter to transmit this current to the three neighbouring countries. The export of electrical power reached enormous proportions: 382,000 HP to Germany and 76,500 HP to the Allies. [1934] MERCHANTS OF DEATH A Study of the International Armament Industry by H.C. ENGELBRECHT, Ph.D.
The profits of this war traffic in iron, bauxite, chemicals, and electric power were colossal. Swiss statistics for the period are utterly unreliable; in some cases they are only 25 per cent correct.17 Swiss aid to both belligerents, given under tremendous pressure undoubtedly did much to prolong the war.
Various other stories are told about the international commerce of the belligerents during the war. The German Zeiss factory was famous for its lenses and optical instruments which were in demand throughout the world. Armies and navies everywhere used Zeiss instruments for gun sighters and firing directors. The British needed the Zeiss products during the war and they managed to get them. Stories differ as to how they did it. One account declares that they reached England via Holland.18 Another has it that the British got hold of some Zeiss workmen and "persuaded" them to produce these instruments in the Vickers factory in England.19 Whatever the method employed, there seems to be no doubt that the British fought the battle of the Skagerrak with Zeiss instruments acquired after the beginning of the war.
The Germans came to grief elsewhere through materials manufactured by their own countrymen. In the terrific fighting around Verdun, Fort Douaumont was repeatedly a bone of contention. It changed hands several times. In one of the attacks, the Germans ran into some barbed wire entanglements which only two months previously had been shipped into Switzerland by a German factory, the Magdeburger Draht-und-Kabelwerke.[1934] MERCHANTS OF DEATH A Study of the International Armament Industry by H.C. ENGELBRECHT, Ph.D.
Maxim, it is all right and highly commendable for a man to be very patriotic and do all he can for his country, but you are one of the directors of an English company. We are neutral; we cannot take sides.
—A fellow director to Hiram Maxim. [1934] MERCHANTS OF DEATH A Study of the International Armament Industry by H.C. ENGELBRECHT, Ph.D.

Political Mafia [2016 Sept] UK government works 'hand in glove' with arms firms, say campaigners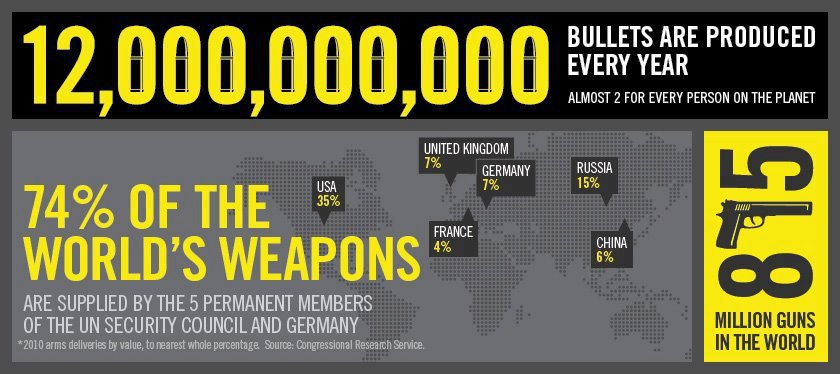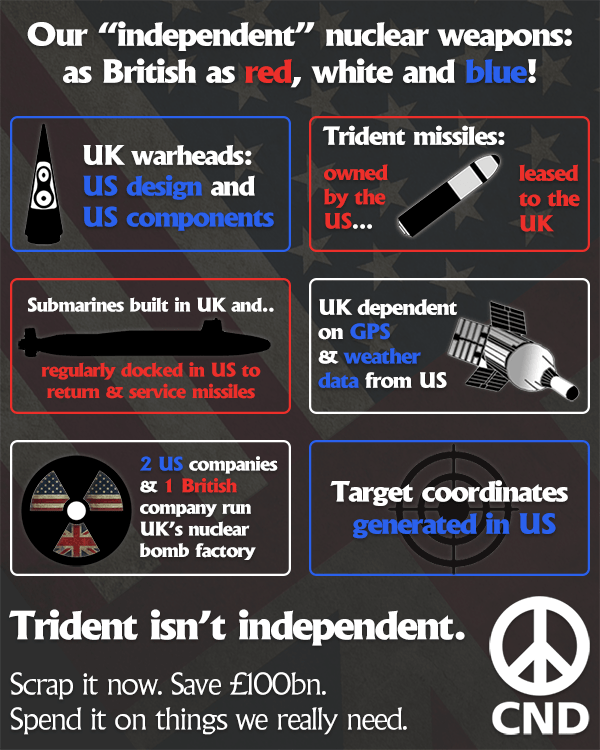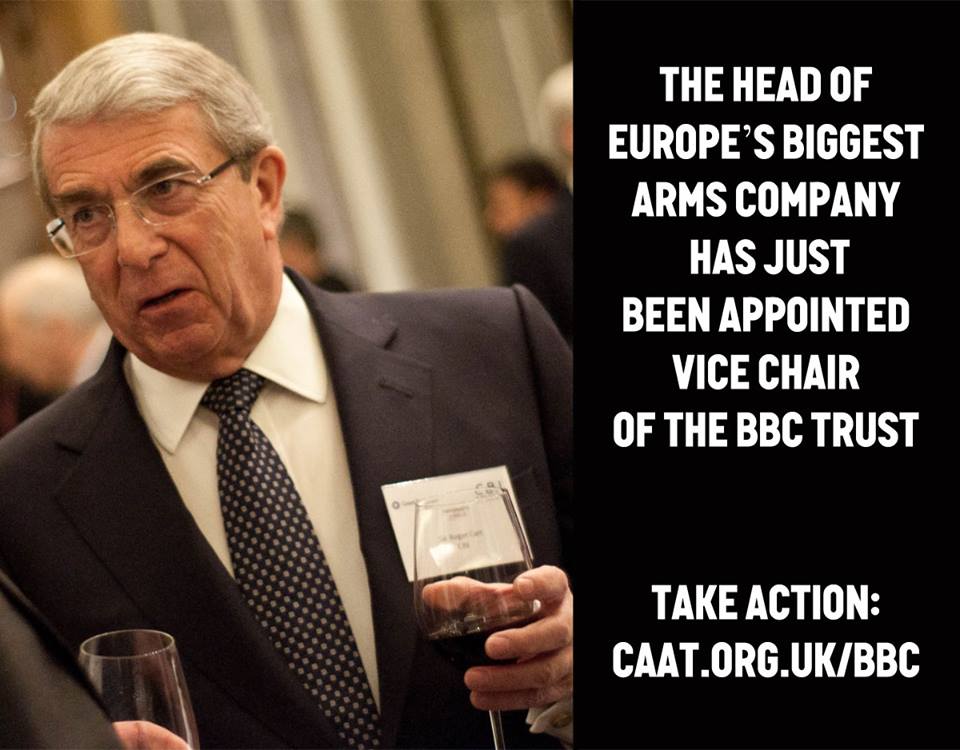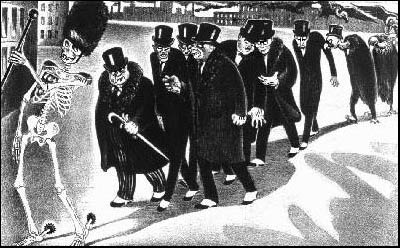 Lithograph by Mabel Dwight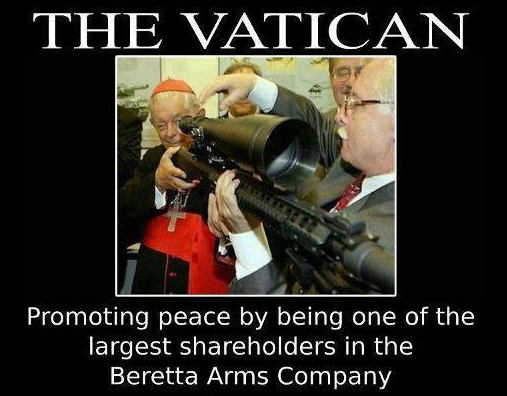 Catholic arms trade